Breakfast is the most important dish of the day, it gives us energy, refreshment and even inspiration to gets us through each day. From my personal experience growing up in Thailand, we did not really go to the café or coffee shop for breakfast. My parents usually took us to a morning market which had plenty of food vendors where we would pick and choose what we would like to eat. During weekdays we would "grab and go" early in the morning on the way to work or school to beat Bangkok traffic. Over the weekends, we would eat a meal together at home.
​For me, the Thai breakfast is not narrowed down to one single dish, it can be a combination of savoury and sweet dishes depending on your preference. For example, I might get a pork congee, sticky rice with pork skewers, Kanom Krok (coconut-rice pancakes) and Thai milk tea for my breakfast. I know it seems like a lot of food, but the portion size is not overly large and it can easily be finished.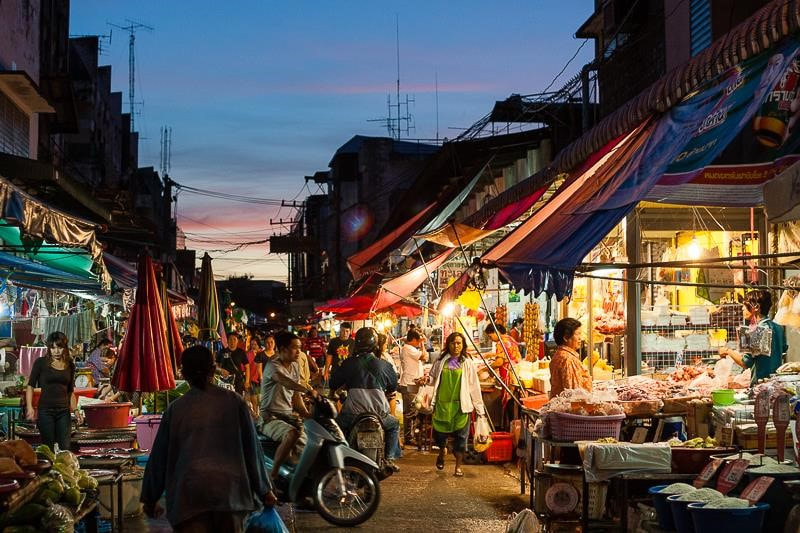 pantip.com/topic/31639274
​Meals in Thailand have not been divided clearly into breakfast, lunch and dinner until Thai society underwent the process of modernisation and westernisation during the reign of King Rama III to King Rama VI. A cultural assimilation influenced by western, Chinese and Malay cuisines promoted Thailand as one of the countries with a diverse culture of breakfast consumption. There are a variety of breakfast menus both light and heavy to choose from (Thai Studies, 2018). That is the reason why there is a big variety of breakfast options that you can have without getting bored.
myaccount-cloud.com
​There are six dishes that I love to eat for breakfast and I would like to share three of them with you today. Firstly, we will start off with a classic combination of goodies. This traditional breakfast, called "coffeehouse forum" (Thai: สภากาแฟ), is popular among seniors who spend their mornings catching up. They usually order soft-boiled egg with pepper and Maggi sauce, black coffee with condensed milk or sugar, a couple of deep-fried dough sticks and then hot tea. This is a breakfast set that is great to consume between 7 am to 9 am when our body requires the most nutrients to help you functions. It is believed that this meal is a perfect start to the day and promotes longer life expectancy.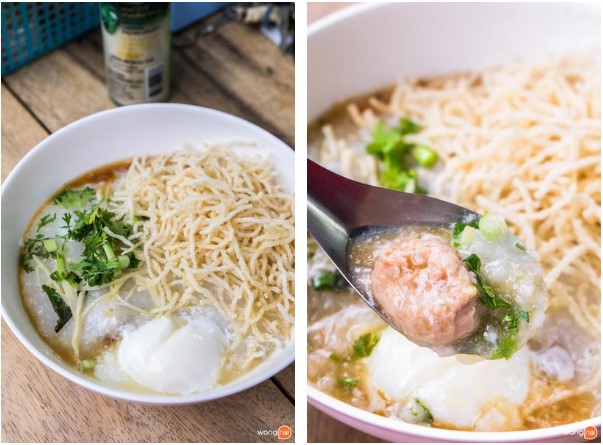 wongnai.com
​Secondly, congee (Thai: โจ๊ก) with pork is always near the top of my list. Thai-style congee has been influenced by a popular Cantonese dish from the Southern part of China. The secret of making a perfect congee should have a nice balance between water and rice as well as using the right heat for cooking to bring out the beautiful rice fragrance. Thai-style congee is one of the most popular breakfast dishes that you can find all over Thailand. The congee usually come with marinated pork mince, offal, fresh shredded ginger, chopped coriander and spring onion and deep-fried rice vermicelli. You can add seasoning sauce and pepper to your preference. Some congee shops also offer special toppings like shitake mushrooms, fortune eggs, salted eggs and mini crispy dough sticks.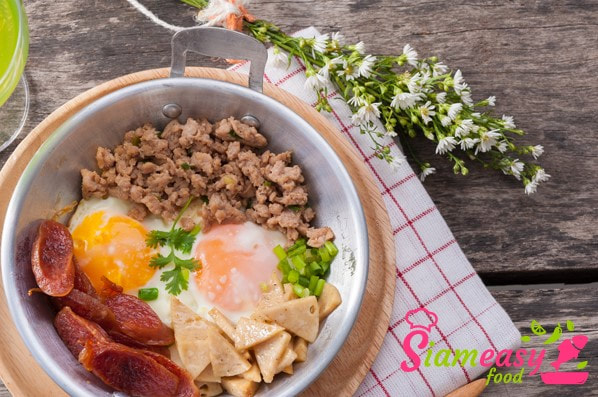 ​Pan fried egg (Thai: ไข่กระทะ) is another delicious breakfast dish from north-eastern Thailand, especially Udonthani and Ubon Ratchatani. It is believed that this breakfast menu has been influenced from Vietnamese, Laos and French cuisines which has been adjusted to ingredients sourced locally. The signature of the pan-fried egg is a serving and cooking plate which is a small-aluminium pan with two handles. This breakfast meal basically combines with fried egg, slices of pork rolls, slices of pork Chinese sausage and cooked pork mince. You will also see other various toppings like pork floss, fried garlic, pork or chicken sausages, crab stick or shredded carrot added to pan fried egg in different recipes. Cooking pan fried egg is so simple; add butter in the pan, crack one or two eggs and wait until it cooks to you preference (sunny side up is recommended) then add any toppings mentioned above and garnish with chopped spring onion. It is nice to add some pepper, seasoning sauce or tomato sauce to suit your taste. Some also have it with toast or bread rolls on the side.
All dishes are lovely and you can either find a recipe to cook at home. If you are in Thailand right now, go to your morning market nearby and try it yourself. Do not forget that you do not need to get only one dish. Get a couple of dishes and have them for breakfast to boost up your energy. I will be back next time with my last three favourite Thai-style breakfast that you should not miss. See you!
Parita Nobthai runs The Craft Humpy
"a homely place where you can get beautiful handcrafted gifts directly from the maker"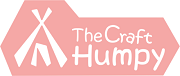 ​