Lion Chanthaburi Rice Stick – The Secret to the best Pad Thai
Lion Chanthaburi Rice Stick
Looking for the perfect noodle to use for traditional Pad Thai? Look no further than Lion Chantaburi Rice Stick! Made in Chanthaburi province of Thailand, our rice stick is classified as the best noodle to use for Thailand's famous Pad Thai dish.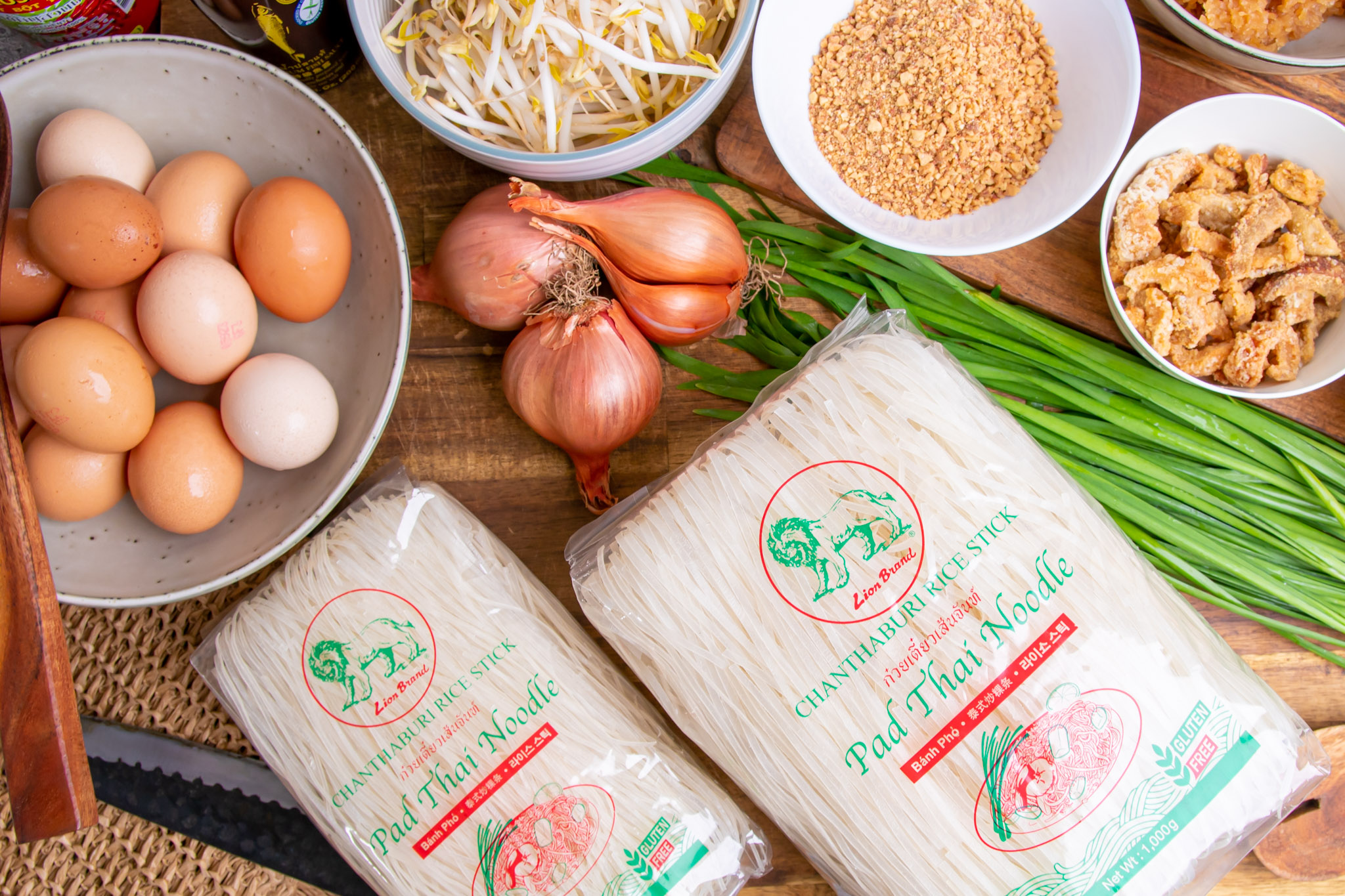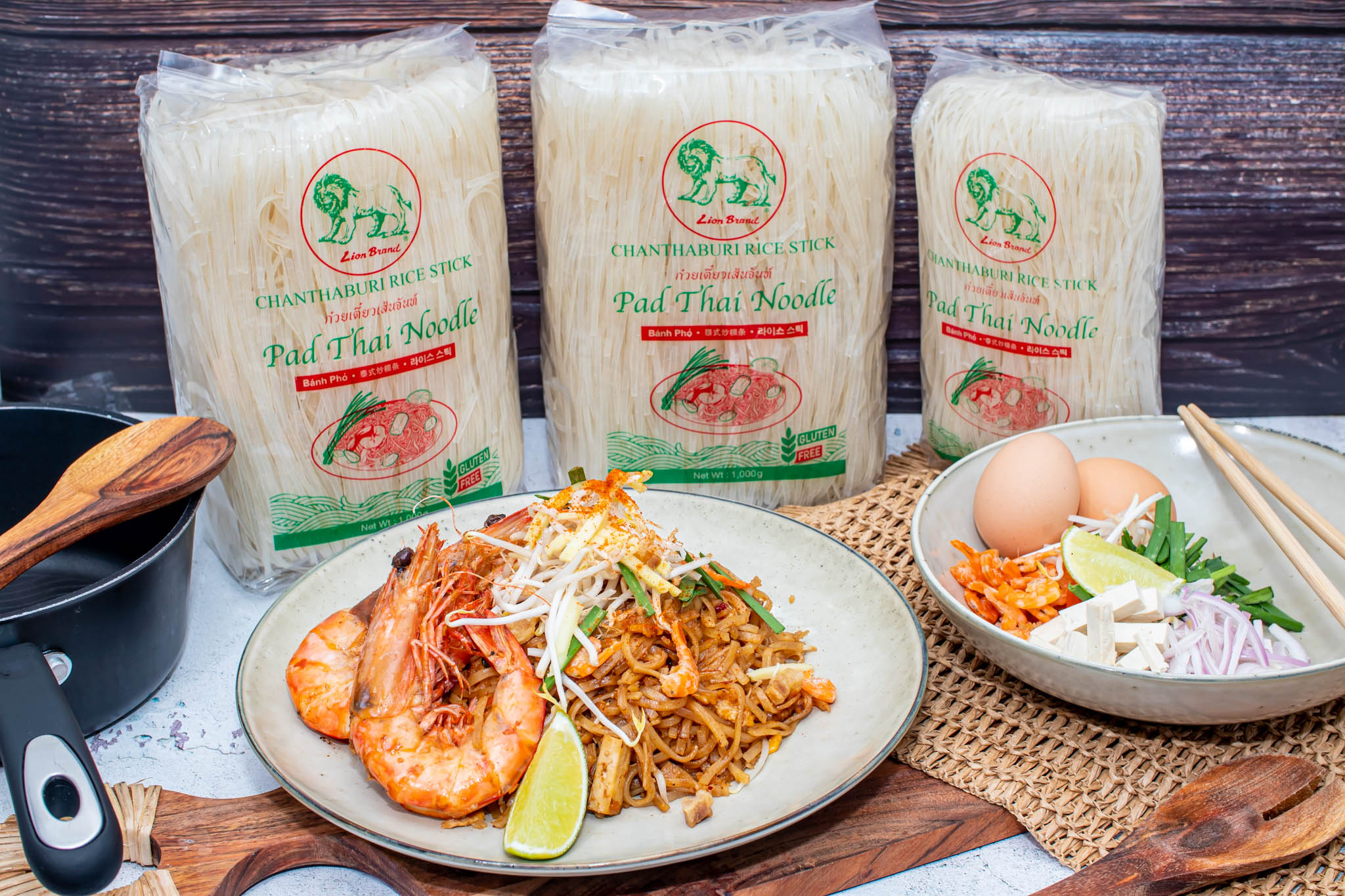 Lion Chanthaburi Rice Stick is specially formulated to keep well separated and prevent clumping when stir-fried. This maintains an even texture to your noodles and ensures that your Pad Thai will always come out perfectly coated and delicious.
Our rice stick is also soft and easy to prepare, requiring no overnight soaking in the water. Simply soak the noodles in water for two hours or use hot water for an even faster preparation. If you need to make a quick stir-fry, our rice stick will be ready to cook within a few minutes.
Our rice stick is also a great choice for restaurant owners. With Lion Chantaburi Rice Stick, you can stir-fry with peace of mind knowing that your noodles won't stick together or fall apart, and your customers will enjoy the best traditional Pad Thai every time.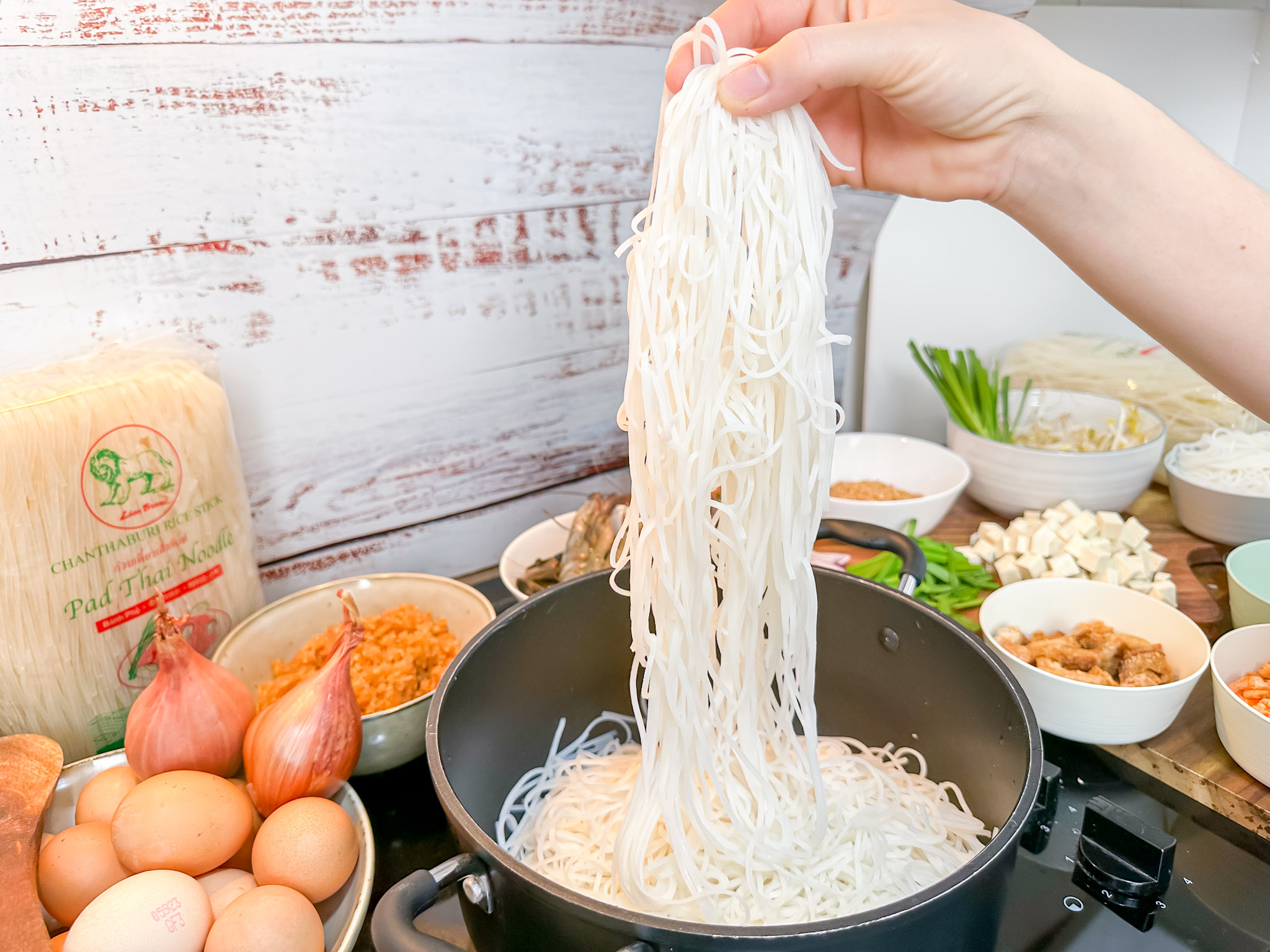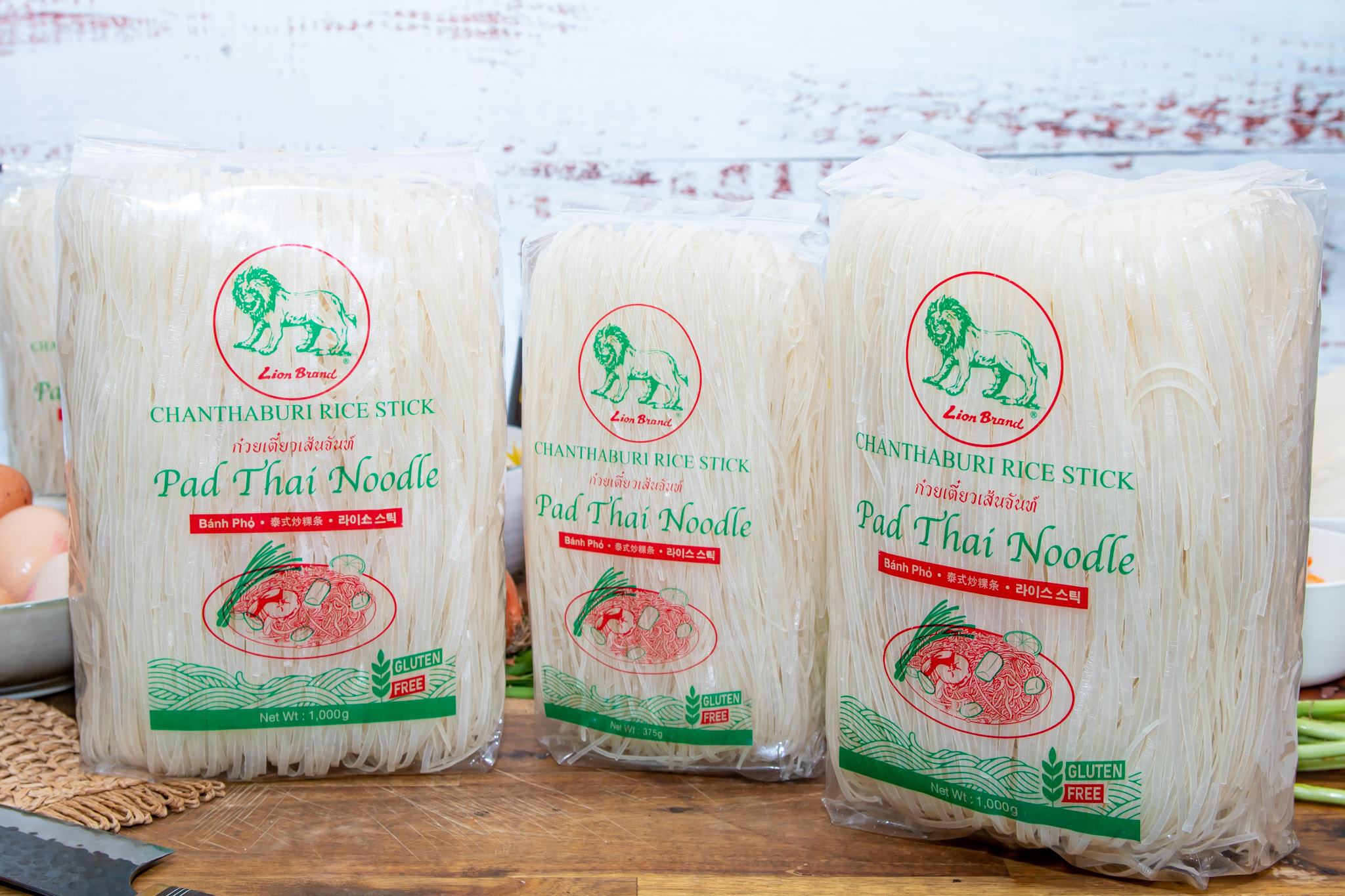 We are pleased to offer a variety of Lion Rice Stick options to meet your needs. Our 1mm and 3mm noodles are available in both 12x1kg and 20x375g packages. Choose from our 3mm and 1mm 12x1kg options for larger orders or select our 3mm and 1mm 20x375g packages for smaller quantities. Whichever size you choose, you can trust that our Lion Rice Stick will provide the perfect texture and flavour for your traditional Pad Thai dish.