Image from https://www.youtube.com/watch?v=CckmhXBflrQ
Thais use Sriracha sauce as a condiment to bring some heat to those milder dishes, using it mostly on fried eggs and omelettes. They raise an eyebrow upon hearing of far away places where the Thai sauce finds itself drizzled on people's french fries, whipped into sandwich spreads, and even measured into cocktails! – Dwight Turner (aka Bangkok Fatty), Bangkok Food Blogger
I considered Sriracha a Thai sauce when I made my version – David Tran, founder of Huy Fong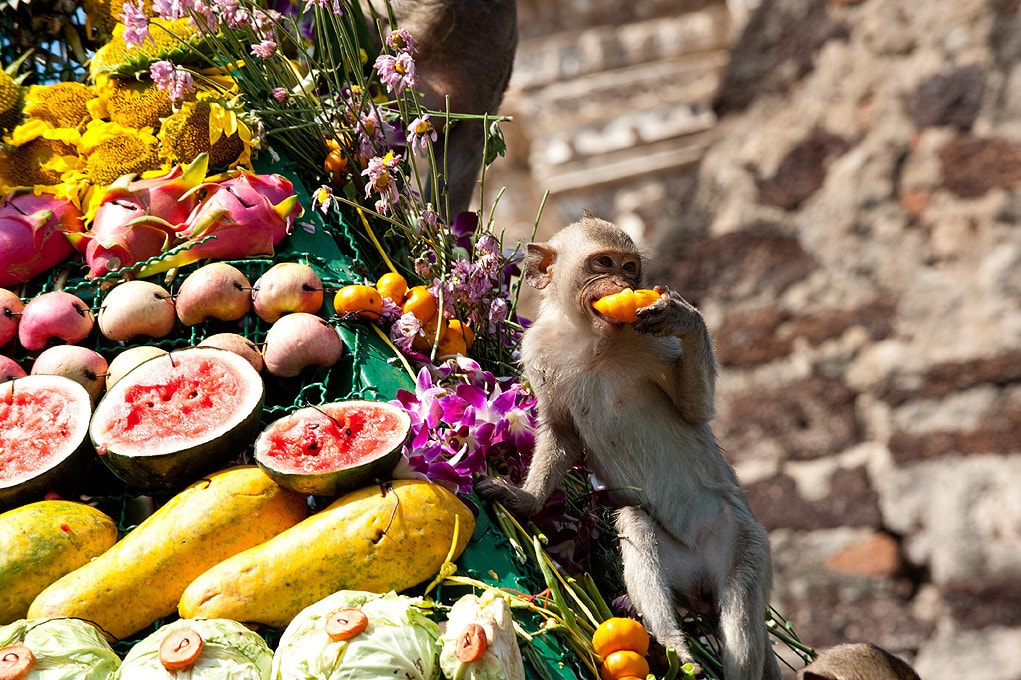 Wat Ko Loi, Si Racha (image from Wikipedia)
​The original sriracha sauce was created 80 years ago in Trok Laem Fan, Si Racha District, Chonburi Province, by Ms. Thanom Chakkapak. She initially made it for her family to enjoy as a cocktail sauce with seafood and named it '
Sriraja Panich
'. Her family and friends loved its unique flavor and encouraged her to take it commercial, and it became very successful throughout Thailand.  In 1984, Ms. Chakkapak sold the company to 
Thai Theparos Food Products
, a major food company in Thailand who also produce the famous 
Golden Mountain Seasoning Sauce

Sriraja Panich; The Original Sriracha Sauce
The original Thai version is made with garlic, vinegar, sugar, salt and prik chee faa chilli which is fermented in casks for at least three months before being bottled. American sriracha uses the same sugar, salt, garlic and distilled vinegar but uses red jalapenos. It is hotter and thicker than the original Thai version and also less sweet and garlicky.
| | |
| --- | --- |
| Sriraja Panich uses 'Prik Chee Fah' Chillis | American Sriracha uses jalapenos |
Si Racha is a port, so Sriraja Panich was originally enjoyed with lots of fresh seafood, almost like a shrimp cocktail sauce. The flavor cuts the richness of fried food but goes with grilled and boiled seafood too.  It is rarely ever used merely to add heat to a dish. It is still used almost exclusively as a dipping sauce for meats, although Thai people also eat Sriraja Panich with rice and Thai omelet 'kai jeow'.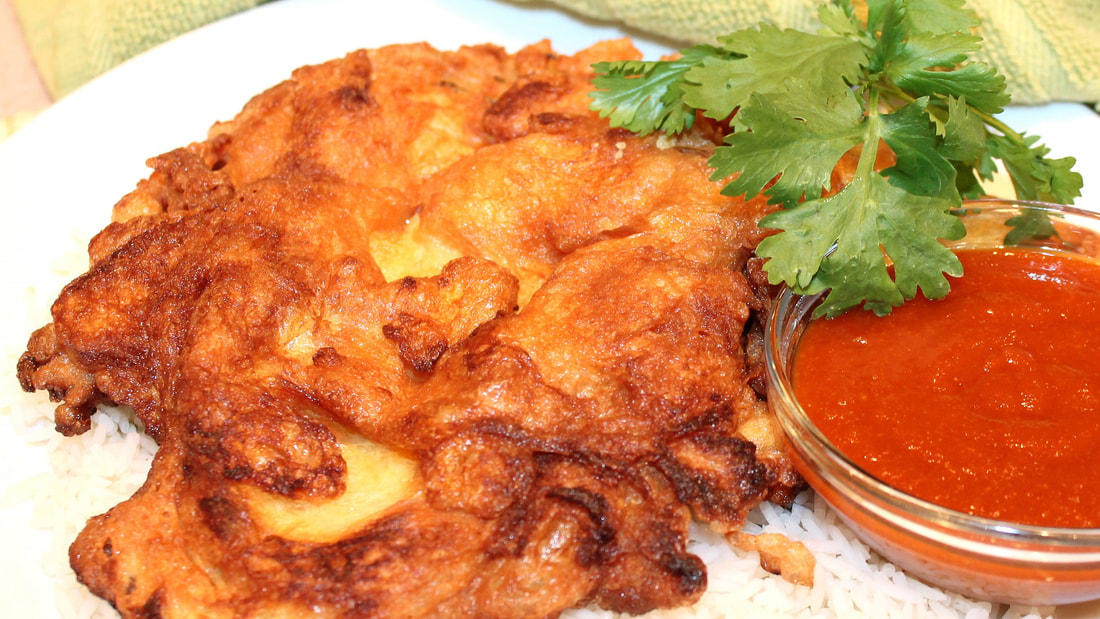 Thai Omelette (Kai Jeow) with Sriraja Panich is a class way to enjoy the original sriracha sauce (image from http://kitchenencounters.typepad.com)