Photo from cooking.nytimes.com
Rice paper used for Vietnamese food is traditionally made from just rice, water, and salt. They are one of the unique aspects of Vietnamese cooking and dining, and food wrapped up in sheaths of translucent rice paper is utterly charming. Aside from looking pretty and holding a bunch of goodies together, they contribute chewy texture and a slight tang to whatever they encase – Andrea Nguyen  Food writer, Author and Chef
Banh trang are edible rice wrappers used in Vietnamese cuisine, primarily in finger foods and appetisers.
"Rice paper used for Vietnamese food is traditionally made from just rice, water, and salt. They are one of the unique aspects of Vietnamese cooking and dining, and food wrapped up in sheaths of translucent rice paper is utterly charming. Aside from looking pretty and holding a bunch of goodies together, they contribute chewy texture and a slight tang to whatever they encase." – Andrea Nguyen  Food writer, Author and Chef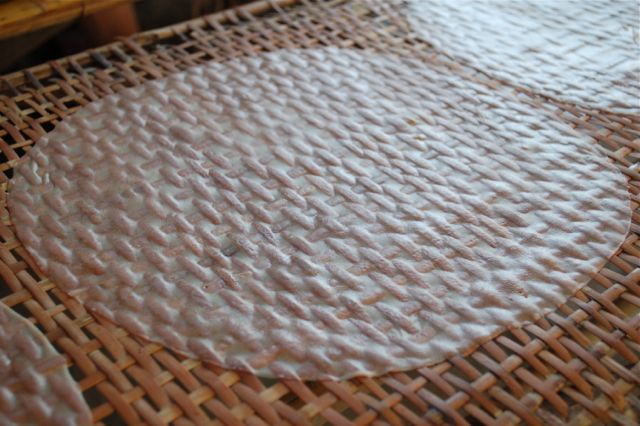 Photo from tidbits.wanderingspoon.com
On a basic level, banh trang is a thin steamed rice crepe that has been dried. Traditionally, soaked raw rice is ground with water into a slurry and the resulting batter is spread thinly on a cloth stretched over boiling water. It is then steamed for about 30-45 seconds, then dried on bamboo mats in the sun. This explains why they usually have a woven, rattan like pattern. These days more modern methods are used where machines that can steam and dry the wrapper for a thinner and more hygienic product.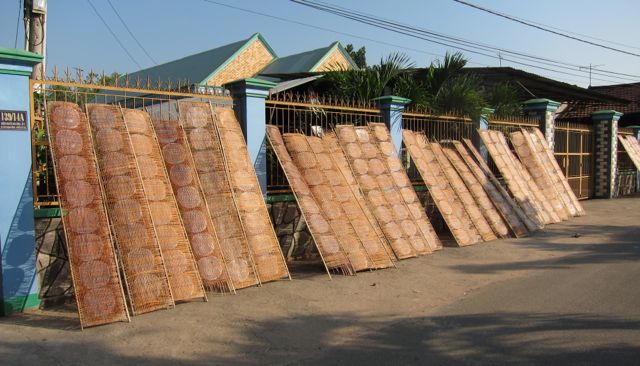 Photo from tidbits.wanderingspoon.com
Nowadays tapioca starch is included in the recipe as it makes the papers more pliable and thinner. Original banh trang only made from rice, water, and salt were thick, opaque and required very hot water to soften. The modern versions with tapioca starch are translucent and much easier to soften. There are even banh trang made completely out of tapioca starch (or 'banh trang mong') which are stickier, thinner and are also much more difficult to work with as they are prone to ripping.
When eaten fresh the rice paper rounds are called banh uot. They may be served with a simple fish sauce dipping sauce or filled with a savory mixture of pork, shrimp and mushroom and rolled up into banh cuon – a favorite Vietnamese breakfast item.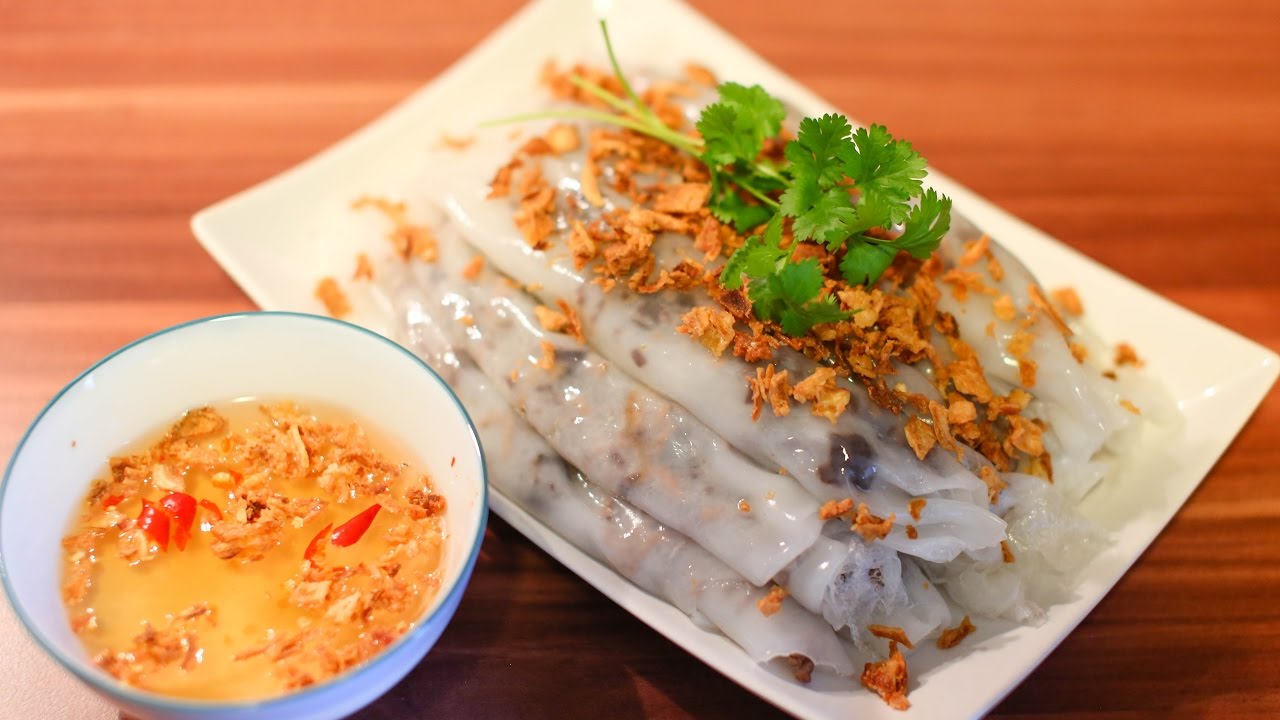 Eaten fresh the rice paper rounds are called banh uot. They are rolled up into banh cuon – a favorite Vietnamese breakfast item. Photo from uminhnationalpark.com
​Anyone who has spent a significant time in the Vietnam can tell you, versions of banh trang are served in a seemingly endless variety of ways. They can be eaten with fresh fish, used as makeshift utensils to spoon shellfish, or served like crackers – making it a popular snack found in bars.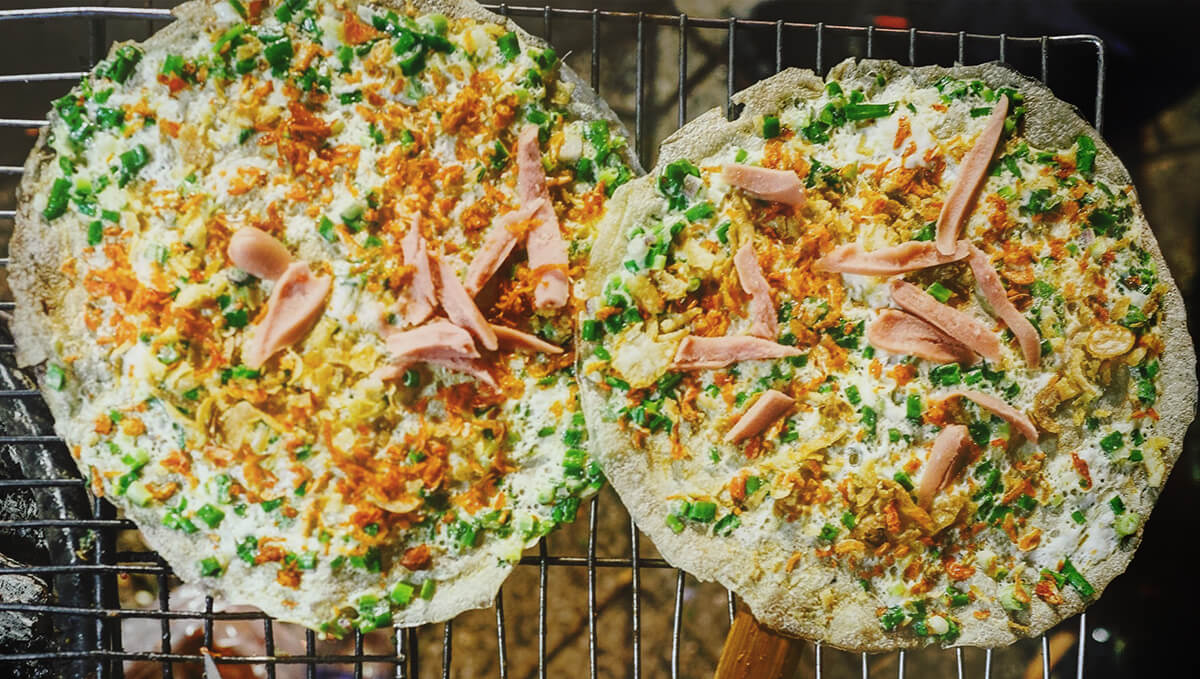 Banh Trang Nuong – Vietnamese Pizza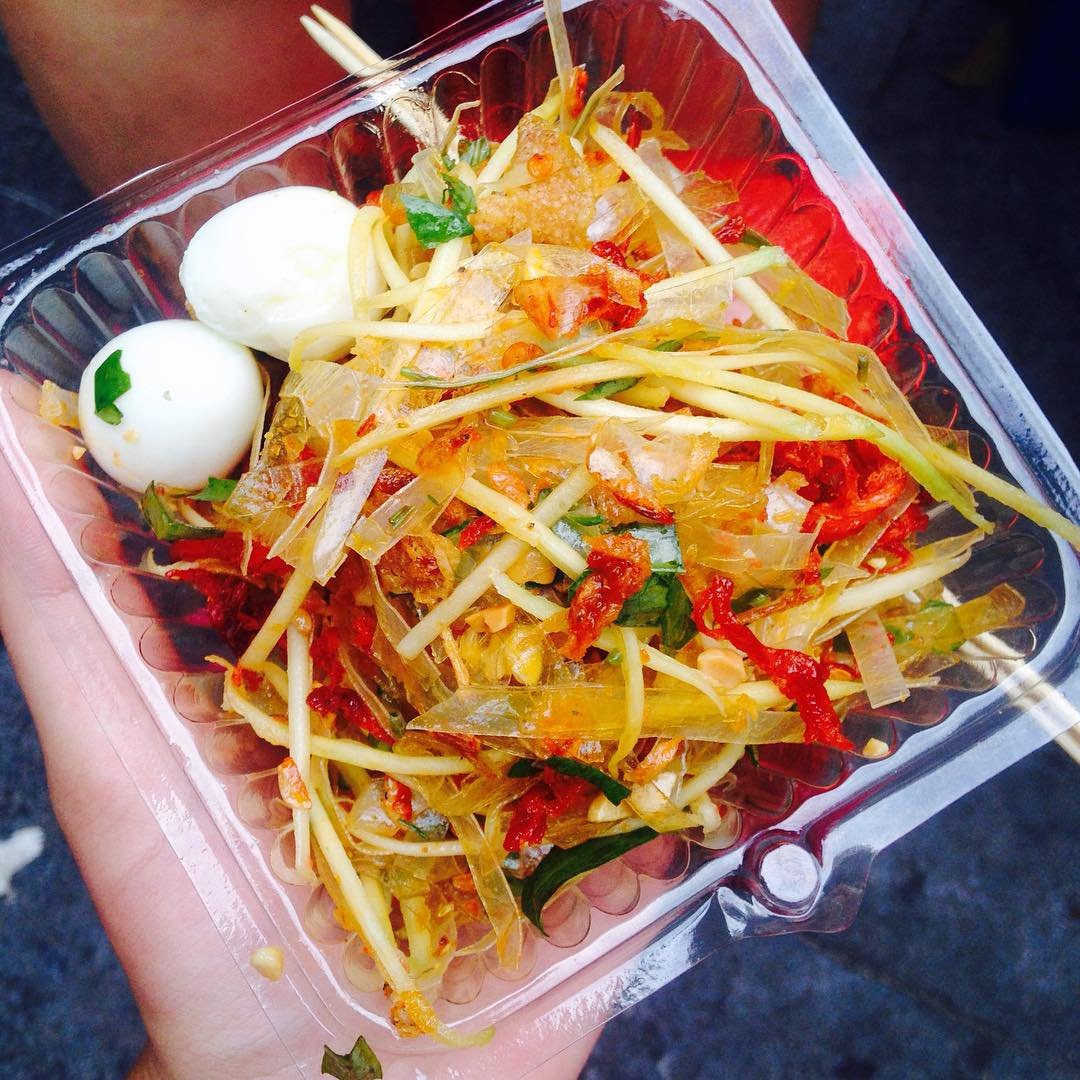 Banh Trang Tron – Rice Paper Salad
However the most famous use of banh trang is Vietnamese spring roll or summer roll or goi cuon. Goi Cuon is a Vietnamese fresh spring roll made with shrimp, pork, vegetables, herbs, and rice vermicelli wrapped in banh trang. It's considered a national dish of Vietnam along with pho and banh mi and traditionally eaten with a large group of people in home setting. They are a very popular appetiser in Vietnamese restaurants globally which has lead to their adoption in other cultures. Cambodians have a similar roll made of the same rice paper called nime chow – a meatless version dipped in a vinegar-based sauce instead of hoisin. Japanese restaurants also use regular and dyed versions of rice paper (Nama Harumaki). Wollamssam is the Korean version which is typically more hearty where you can add anything to the roll.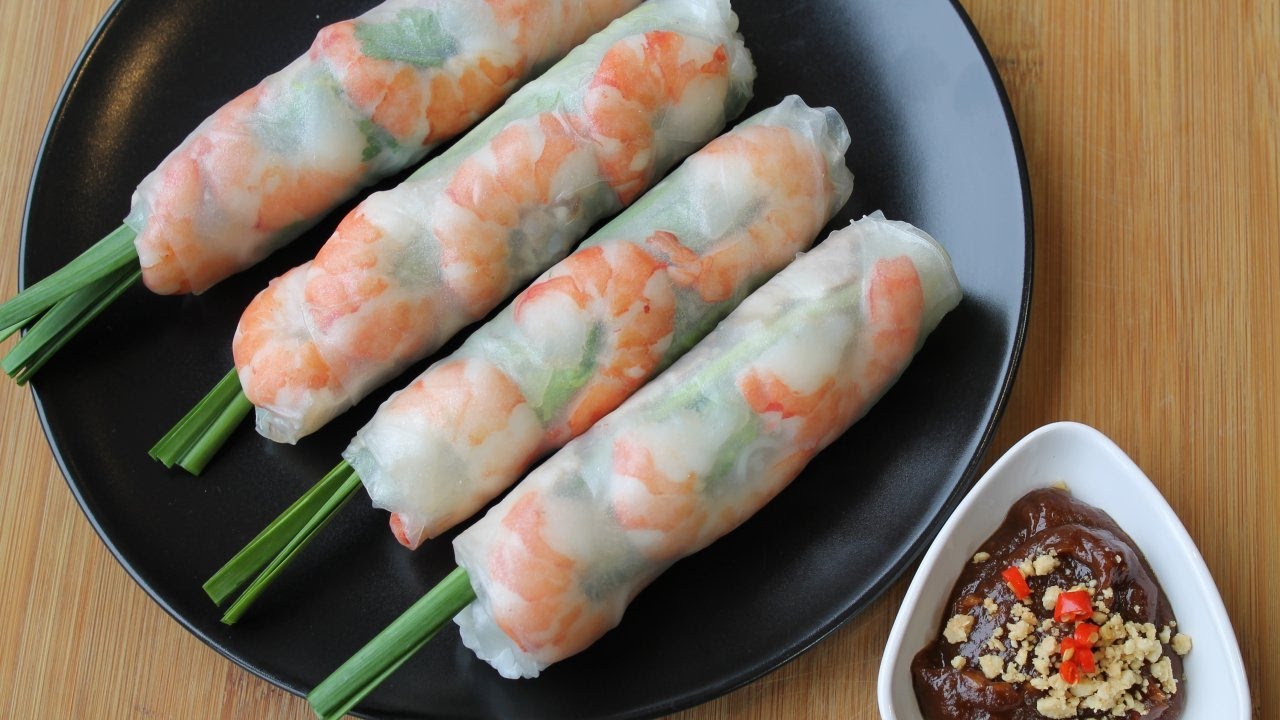 Goi Cuon
Check out Lion Brand Blogger @charinyas_kitchen create using Lion Brand Rice Paper!
Check out a step by step tutorial on how to roll rice paper over 
here!