Pad fak thong is a very simple dish with a few ingredients but it is very common to find it in shops, and it is many people's favourite. I think the reason might be because this is one of the few Thai foods that do not include chilli, so everyone can enjoy it – Charinya of @charinyas_kitchen
In my last post
 I showed you one of my favourite dishes, Pad prik khing, available to order at 'Khao Keang shop'. Normally at the shop we can select 2 dishes to go on top of the rice. The pad prik khing is a spicy dish, so my second choice is something less spicy, or even not spicy at all, like Pad fak thong sai khai, which is stir fried pumpkins with egg.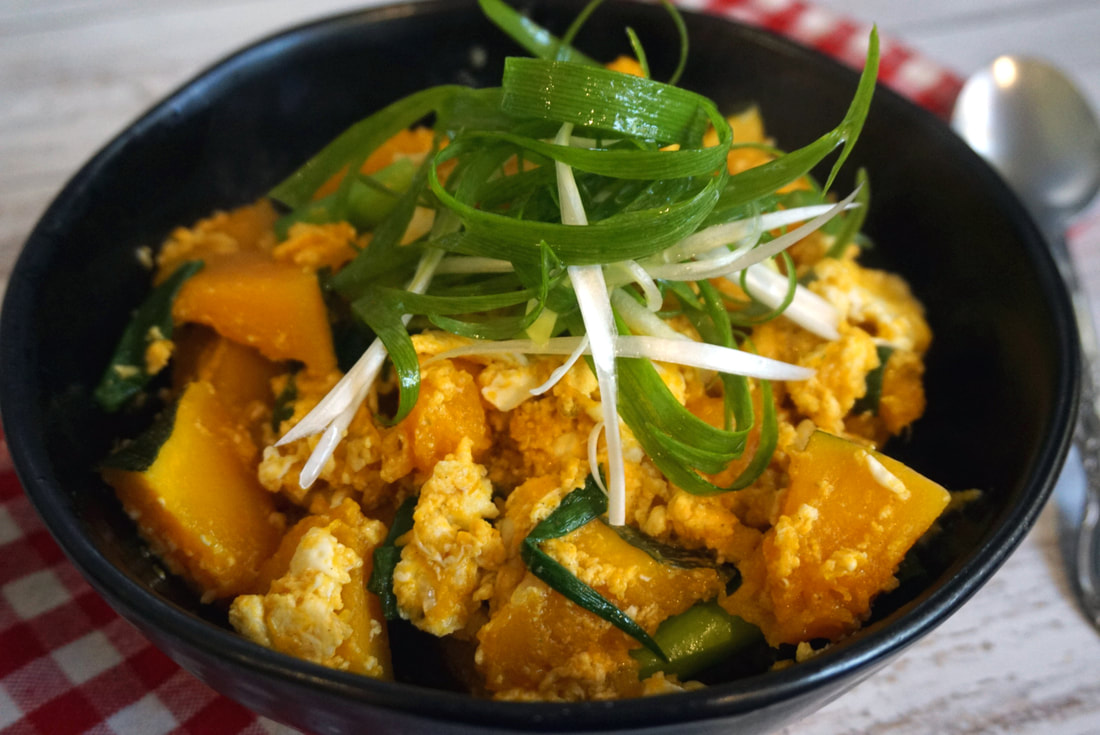 Pad fak thong is a very simple dish with a few ingredients but it is very common to find it in shops, and it is many people's favourite.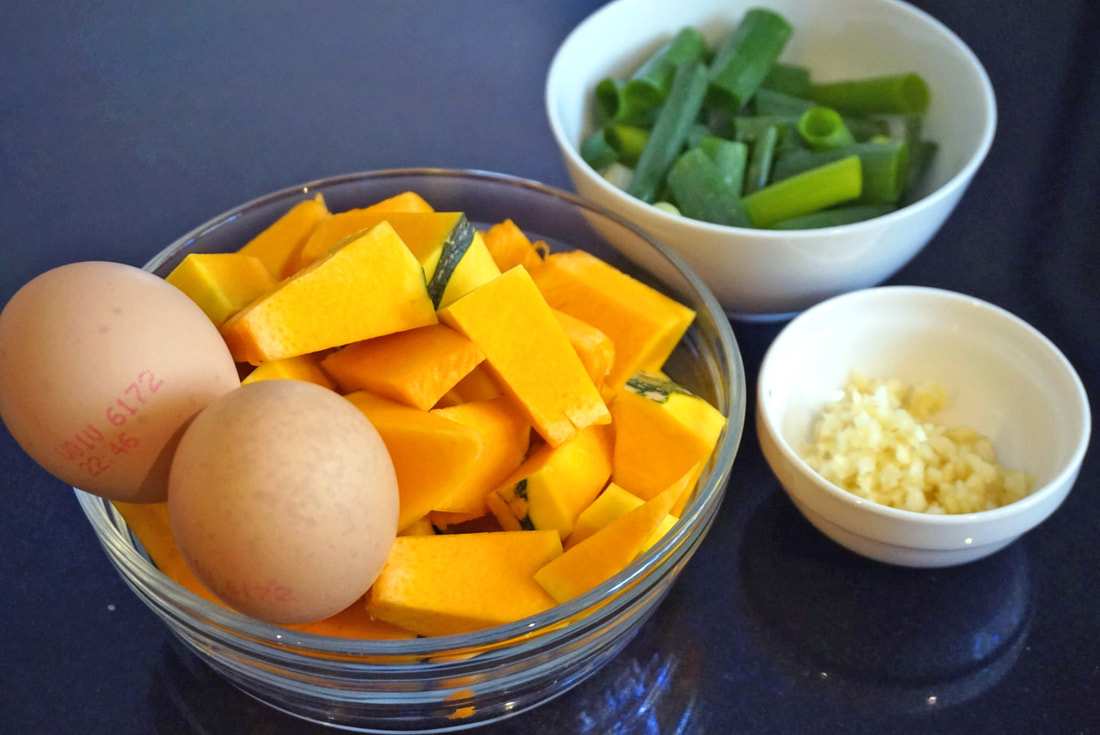 I think the reason might be because this is one of the few Thai foods that do not include chilli, so everyone can enjoy it. Pumpkin also has a range of fantastic health benefits, including being one of the best-known sources of beta-carotene. Eggs are also a very good source of inexpensive, high quality protein. This dish is amazing, so let's cook!
Ingredient
300g pumpkins, peeled, cut into chunks.
1 tbsp cooking oil
3 cloves of chopped garlic
½ cup of water or stock
2 eggs
1 tbsp Soy sauce, to taste
1 tbsp Oyster sauce, to taste
½ tsp Sugar
1 tsp Pepper
2 Spring onion, chopped
Method
1. Add cooking oil in a fry pan then add chopped garlic and fry until fragrant.
2. Add pumpkins and mix well with garlic and oil.
3. Add water or stock to cover the pumpkins and cover with a lid for around 10-15 mins until the
pumpkins are soft and the liquid is reduced.
4. Add eggs and gently scramble them
5. Season with soy sauce, oyster sauce and sugar.
6. Add chopped onions and cook for a further 2 mins.
Your stir fried pumpkins with egg is now ready to serve with rice alongside some other spicy dishes.
If you make my dishes please let me know, or tag me on my social media so I know if you like it.
Happy cooking!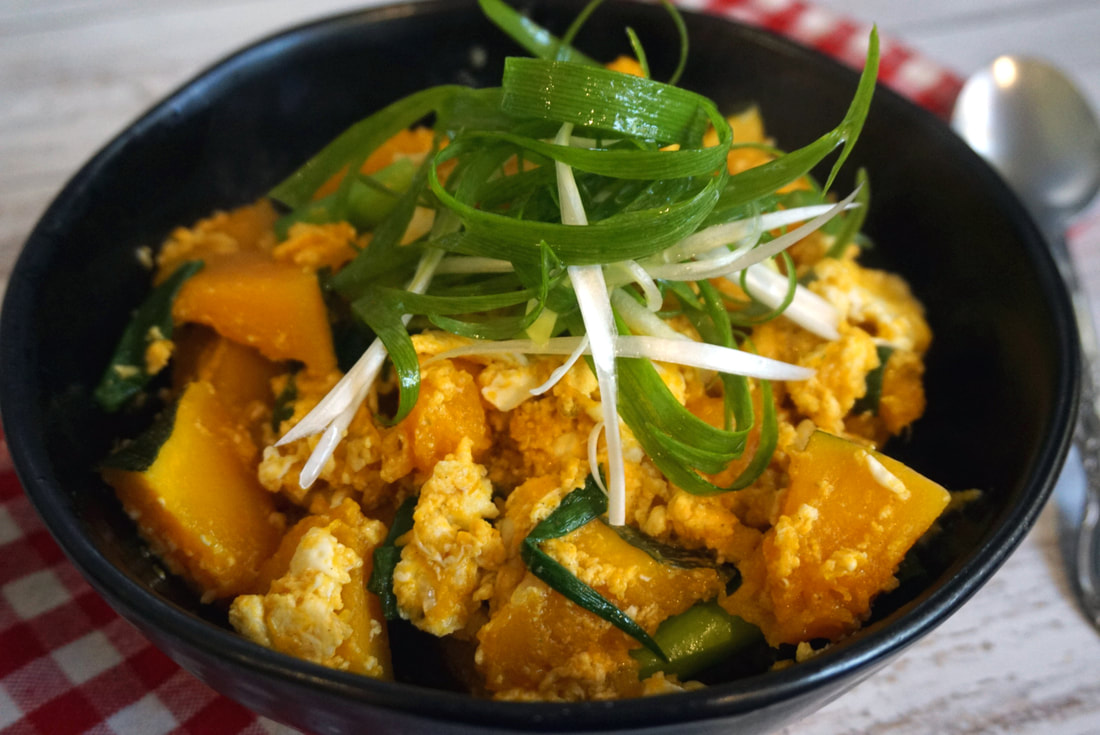 Check out Charinya's awesome work here