​The soccer team went nine days without food…Food was a common theme in letters they wrote to their families outside. Handwritten notes, brought back before anybody was rescued, included requests for fried chicken and BBQ pork.
After spending more than two weeks the trapped Thai soccer team were freed from Tham Luang cave in Thailand's Chiang Rai Province last Tuesday (10/7/18).
The boys reportedly want to eat spicy chicken and barbecued pork after their ordeal. ​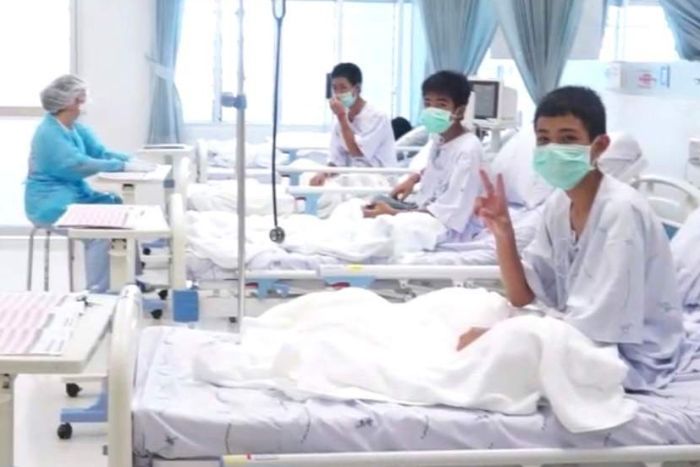 "Four boys are okay at the hospital and this morning they already asked for rice with basil," Mr Narongsak Osottanakorn,  the head of the joint command centre co-ordinating the operation was reported as saying.
Journalists at the scene have expanded that the request is for pad kra pao — a popular dish of spicy basil and usually chicken or pork.
The dish's name translates as "stir-fried Thai holy basil" and can involve chicken, pork pieces or mince. Vegetables such as beans, birds-eye chillies are added and often topped with a fried egg.
​But for now they're being fed bland foods like soft rice porridge.
That's because people who haven't eaten for days can suffer a deadly condition called 
re-feeding syndrome
 if they eat too much too quickly. The 
Thai Health Ministry
 said the boys each 
lost an average of 2 kilograms but were in "good condition"
.
When people starve, their bodies shift into a special fat-burning mode called ketosis, in which they rely on stored fat for fuel and eventually they will switch to using their own muscle mass as fuel to stay alive. During this time they lose stores of key minerals, including phosphorus, magnesium and potassium.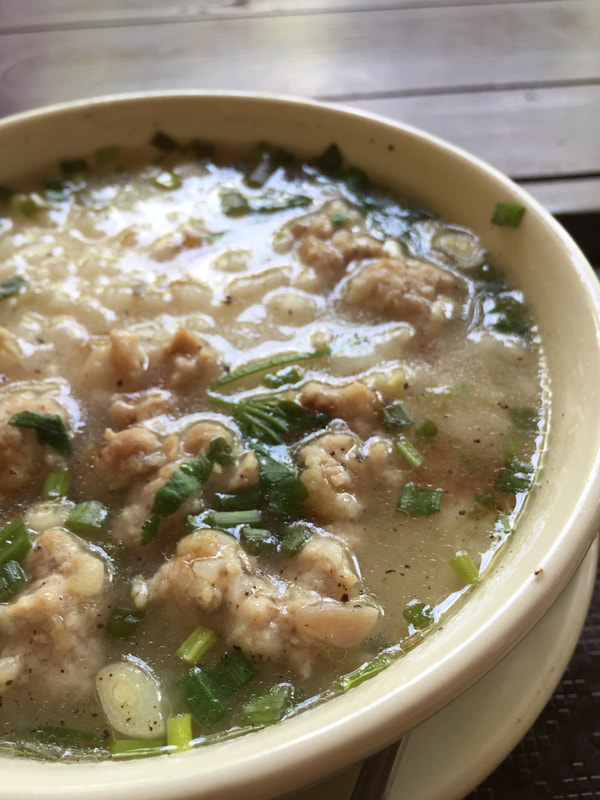 Thai authorities said the rescued boys were able to eat rice porridge
​When people start eating a regular diet again after starvation, their bodies go through a major shift as they switch back to using carbohydrates. This can be a dangerous time, as secretion of insulin increases which stimulates cellular uptake of phosphate. This can cause starvation patients' blood phosphate levels to drop so low that they can suffer from irregular heart rhythms and die.
During their recovery, the boys have a small allowance with chocolate spread being included in their diet but more complex foods would be withheld for ten days. Then they can start eating what they like again – including the pad kra pao the boys are craving.