Here's a simple, healthy, and incredibly comforting dish that you can enjoy any time of the year. It's a must-have for your meat-free Monday routine or to support Bowel Cancer Awareness during this week's meat-free campaign. Furthermore, consider featuring it on your menu next month for Vegetarian Month – this dish pairs beautifully with steamed jasmine rice.
I love stir-fried vegetables because there are no strict rules or limitations when it comes to selecting fresh ingredients. You have the freedom to choose your favourite vegetables; the key is to stir-fry them well and ensure you don't overcook them. Some vegetables like broccoli, baby corn, carrots, or green beans can be pre-cooked and added at the end. This way, you won't need to worry about them not cooking through properly.
The seasoning sauce is the star condiment that can make this dish go from okay to wow. Using the best sauce, such as Megachef Mushroom Sauce and gluten-free soy sauce, will elevate your stir-fry to perfection. Let's get started.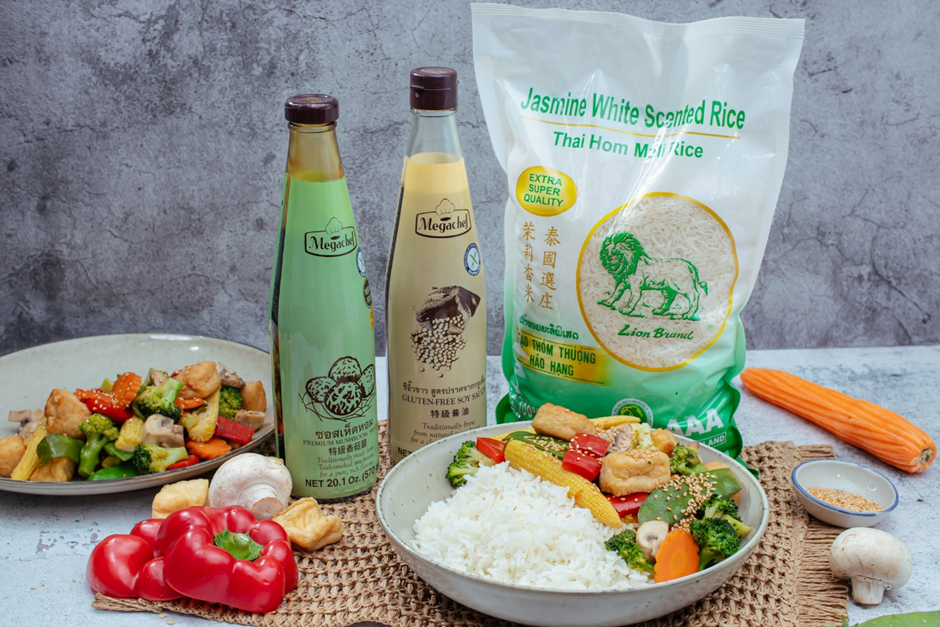 Ingredients:
2 tbsp of Megachef Mushroom Sauce
1 tbsp of Megachef Soy Sauce
2 tbsp of Vegetable Oil
1 tbsp of White Sugar
2 Carrots
1 Broccoli
5 Mushroom Cups
10 Snow Peas
10 Fried Tofu Puffs
1 Red Capsicum
5 Baby Corn (Whole)
1 tbsp of Roasted Sesame Seeds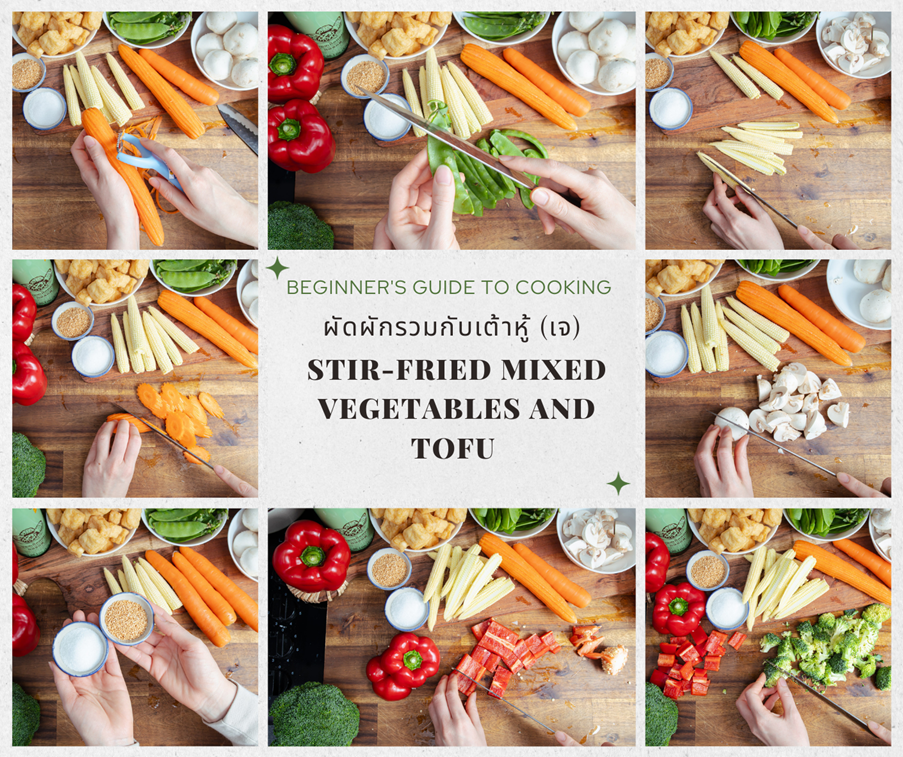 Instructions:
Step 1: Heat the Oil
Start by heating some vegetable oil in a pan or wok.
Step 2: Tofu Sizzle
Lightly fry the tofu puffs until they're slightly charred. Set them aside.
Step 3: Veggie Medley
In the same pan, add carrots, broccoli, baby corn, snow peas, mushrooms, and capsicum.
Step 4: Saucy Goodness
Add in the Megachef Mushroom Sauce and gluten-free soy sauce. Add a hint of white sugar for a touch of sweetness.
Step 5: Tofu Reunion
Bring back the fried tofu puffs to the pan.
Step 6: Stir-Fry Magic
Stir-fry everything until all ingredients are thoroughly cooked.
Step 7: Serve with Rice
Have a bowl of steamed jasmine rice ready to serve alongside.
Step 8: Garnish and Enjoy
Finish off with a sprinkle of roasted sesame seeds for added flavour and crunch.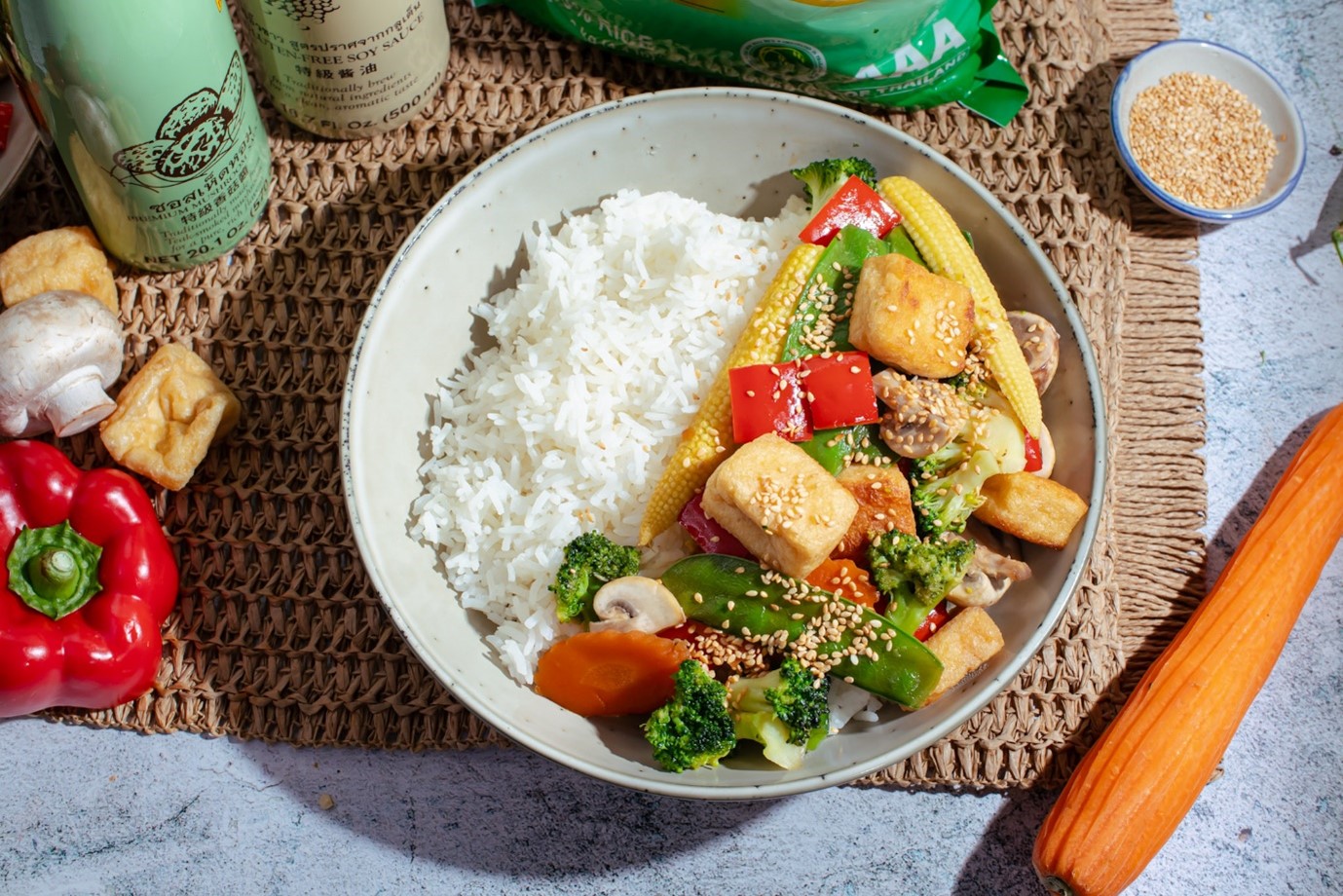 If you enjoy a bit of crunchiness, consider adding crispy fried egg noodles to give your stir-fried vegetables an extra layer of crispiness. This easy, healthy, and vegan-friendly meal pairs perfectly with Lion Brand Jasmine Rice. Feel free to customise the vegetables and seasonings to suit your preferences. You can use raw sugar instead of white sugar for a different level of sweetness or try sweet soy sauce to enhance the dish's overall flavour.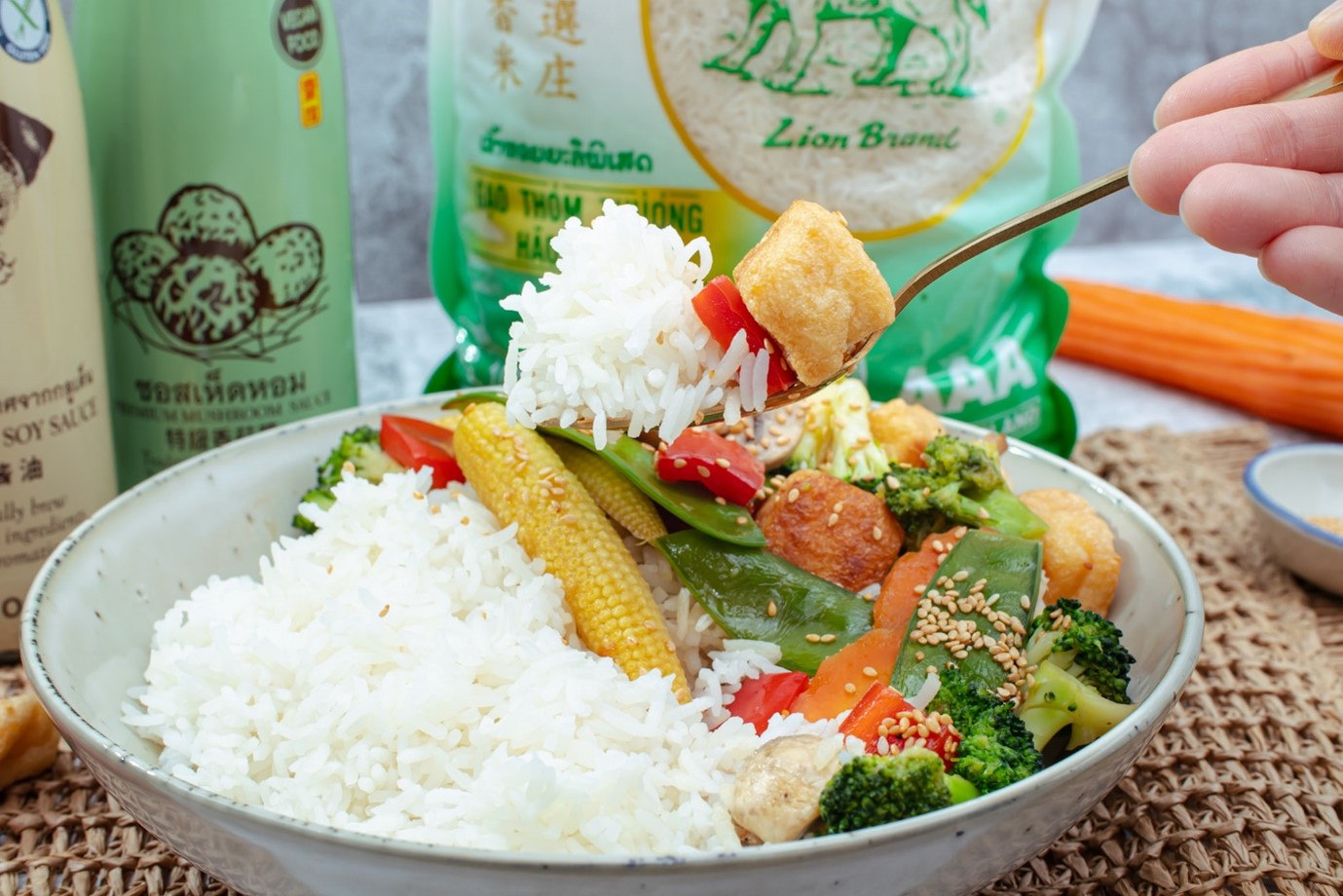 You can also introduce ingredients like asparagus, Mushrooms Shiitake, broccolini, green beans, or even incorporate peanuts or cashew nuts for added flavour and texture. If you're looking to boost the protein content, consider adding plant-based protein sources.
Enjoy your delectable stir-fried mixed vegetables and tofu dish! It's guaranteed to elevate stir-fried vegetables to a whole new level of deliciousness.
#MeatFreeWeek @BowelCancerAustralia (@MeatFreeWeek⁠) #GetYourVegOut to celebrate Meat Free Week (24-30 September)