Guest Blogger Yen Le checks out some awesome Banh Mi at Le Vietnam Cafe
​"Banh mi" – in Vietnamese means 'bread' and "thit" means 'meat'.
So "banh mi thit" means 'meat bread roll'.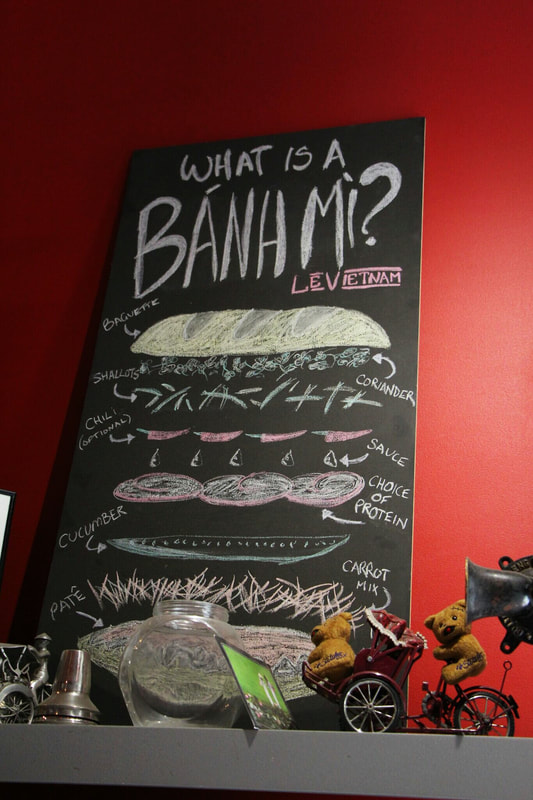 Banh mi thit (BMT) is one of my favourite Vietnamese meals to eat and if you go onto Trip Advisor or Zomato you will find comments such as this in hundreds of reviews about Le Vietnam Cafe – "HANDS DOWN the best Vietnamese Banh mi place in WA"
Le Vietnam is located in the city, unfortunately I work out in the suburbs but I had it on my list of cafes to visit. A few months ago I happened to be in the city and it was the first place I went to, to try their famous BMTs. It certainly lived up to its reputation and I managed to get in early before the lunch time rush and talk with the owner Lee.
During that visit, he told me how he had travelled to Paris to learn how to make the bread, pate and mayonnaise. He was so passionate about his food and business and, as a home cook who shares the same passion for food, it was wonderful to hear his story.
So when I was thinking of writing a post on a café, Le Vietnam was the first café that came to my mind.
During this visit I had one question for him.
Me: What made you decide to open a BMT shop and why do you think it's so successful? 
Lee: "After graduating from University and having secured a 9-5 suit-and-tie job within the Marketing and E-Commerce field, my days eventually dragged on after being there for a few years.
​
I decided to take a break from the suit-and-tie ​ job and continued my hobby as a DJ. I built a pretty awesome following over the internet and eventually different cities flew me to their city to DJ at their club events, most of the shows sold out. Before each city I landed, I would ask the organisers to take to their favourite BMT store, spoke to the chefs, gathered tips and tricks, noted it all down.
As a kid, I grew up eating BMT, the more I travelled, the more I was exposed to different varieties and eventually it clicked. I needed to bring it all back to PERTH! I opened Le Vietnam in July 2014."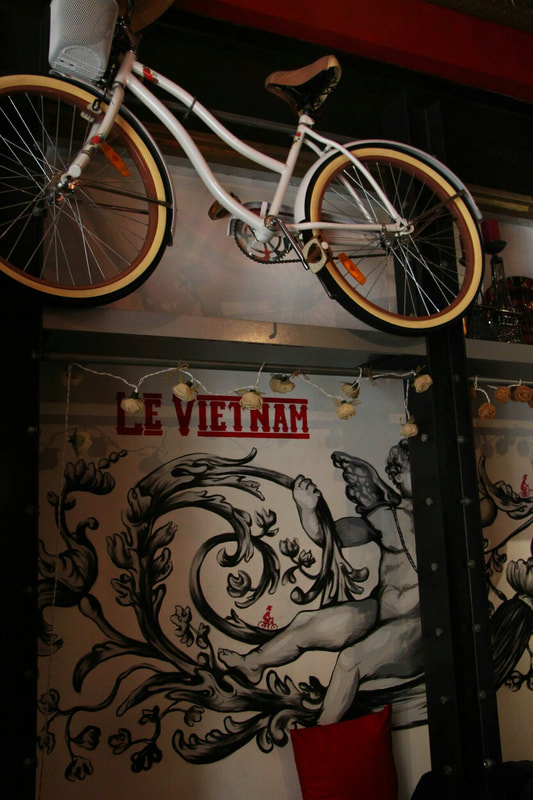 Lee met Emily 2 years after, she left her job in hotel management and now they both run the café together. They are truly the nicest couple I have ever met!
This is what he said about their success – "I think the success comes from the passion we have behind the scenes. If you do what you love, you'll never work a day in your life"
Now let's get to the food!
Watch Lee make his Best Seller – The Original BMT while explaining all the ingredients that make up a delicious BMT.
Le Vietnam Café also caters for vegetarians and vegans.
Their most popular vegan banh mi is The Smashed Avocado. Even meat eaters order this roll with its vegan bacon crackle that is salty, crispy and extremely moorish. You would not believe it's vegan!
Watch Lee make The Smashed Avocado.​
Now what's a BMT without a coffee? And not just any coffee, a Vietnamese café sua da. Which translates to iced milk coffee.
It is a drip coffee with condensed milk and is sweet and intense in flavour. Watch Lee make and explain how to make a café sua da.
​
As a home cook I often make BMTs at home but they are never as good as the ones made at Le Vietnam Café. If you're ever in Perth City do drop by their shop and say hello and try one of their amazingly delicious rolls. I promise you'll be blown away with the flavours in their rolls and by their friendly service. Tell them Cooking with Yen sent you!
Thank you to Lee and Emily of Le Vietnam Café for such great hospitality and letting me film in their humble little shop 😊
Le Vietnam Cafe
​Monday-Friday
6:00am – 3:00pm
Saturday
8:30am – 2:00pm
Sunday
Closed
1 80 Barrack Street Perth 6000
(08) 6114 8038
Directions
Website