Asian Style Braised Beef with Rice | Khow Nua Ob
You may not see this dish often in Thai restaurants and that is among the reasons I want to share it with you – Charinya Ruecha of @charinyas_kitchen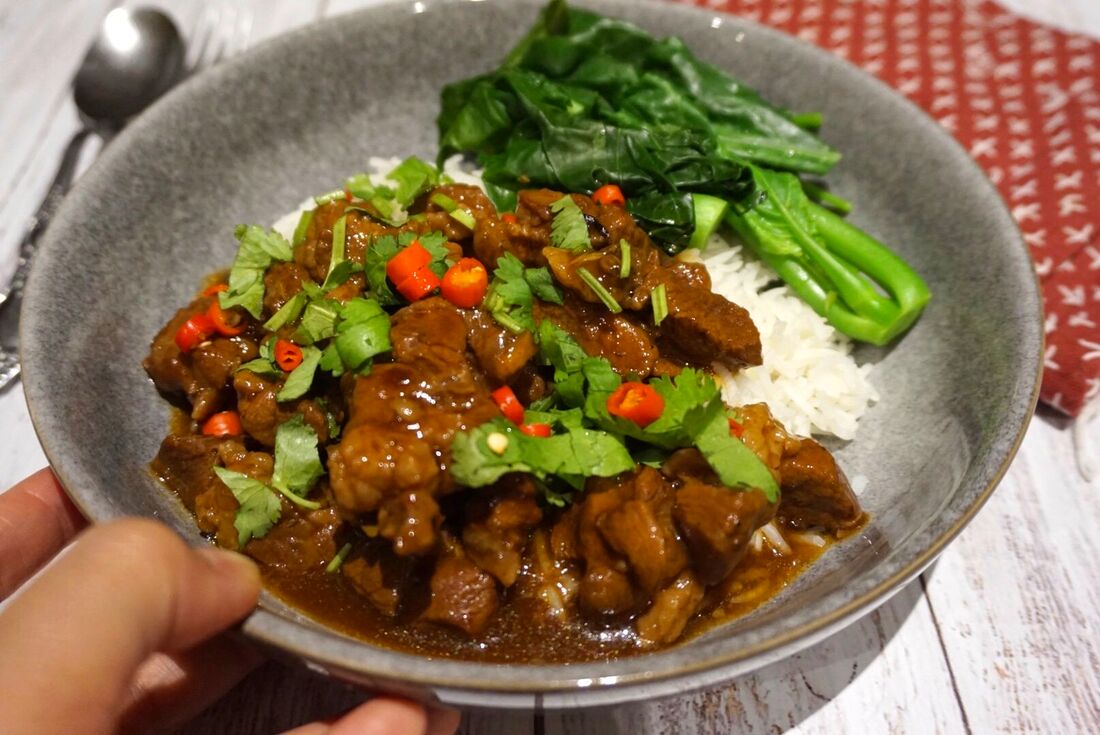 Winter is here in Australia, and nothing warms you up better than comfort food. In this post I want to share with you my recipe of khow nua ob, aka Asian style braised beef with rice. You may not see this dish often in Thai restaurants and that is among the reasons I want to share it with you.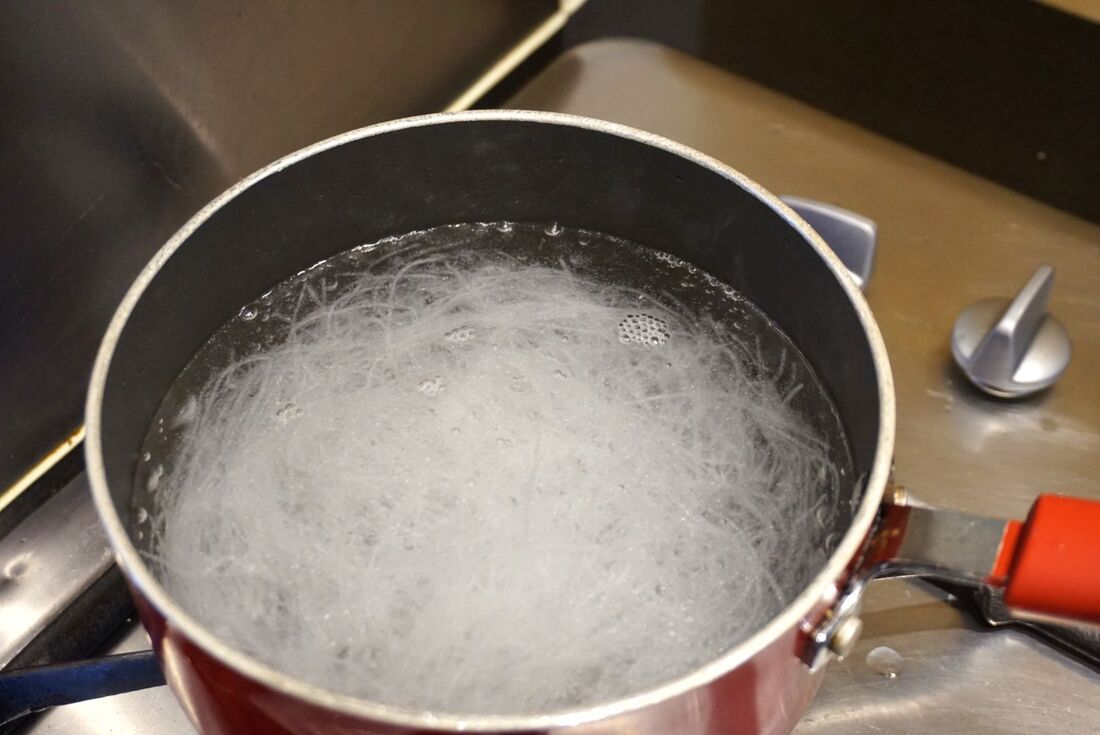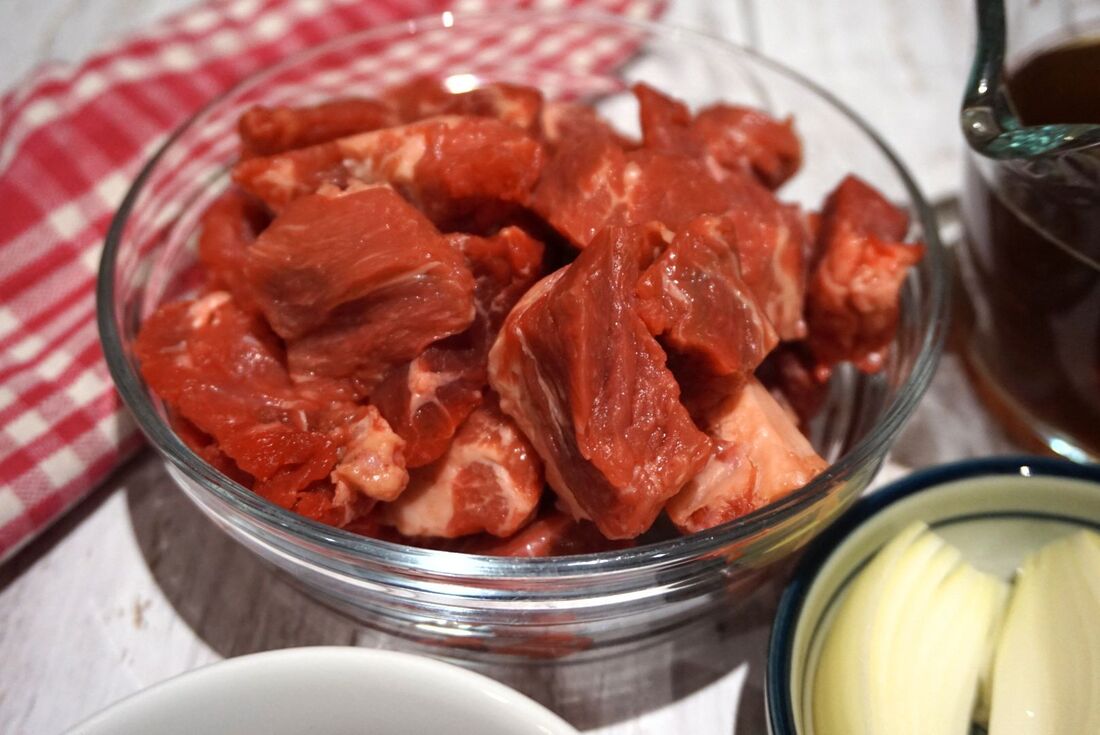 Asian style braised beef is cooked using a similar method to the European style, but with added Asian herbs and spices like cinnamon and star anise, and the most commonly used Thai pastes featuring garlic, pepper and coriander roots.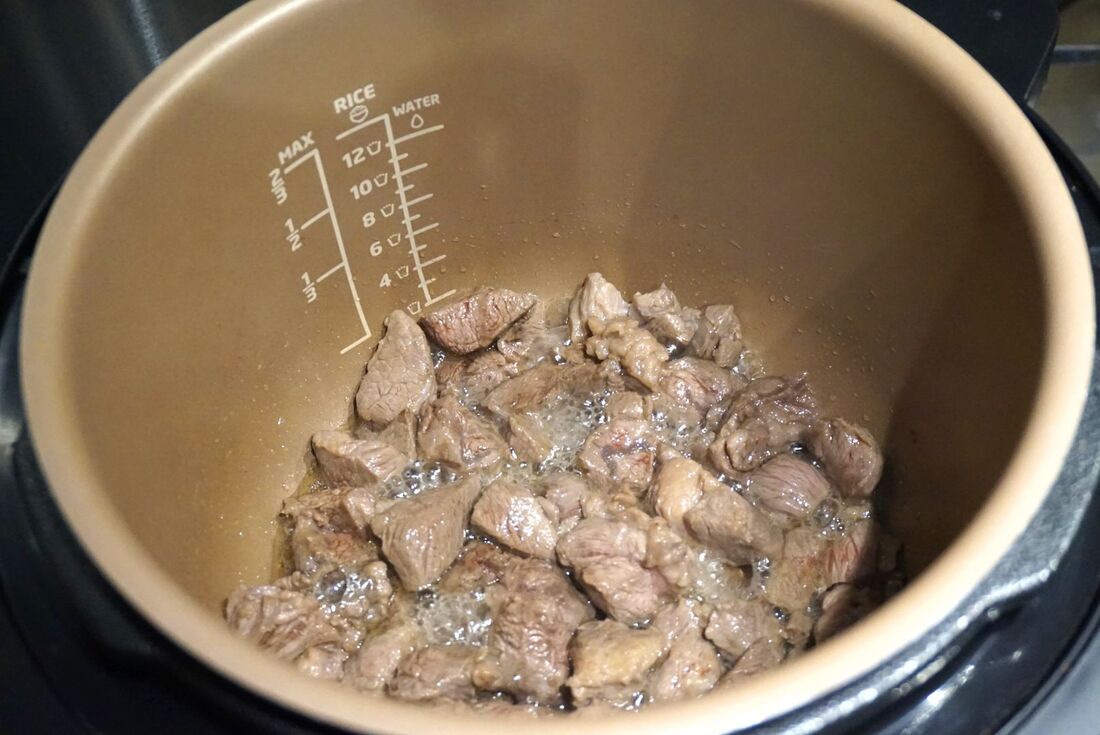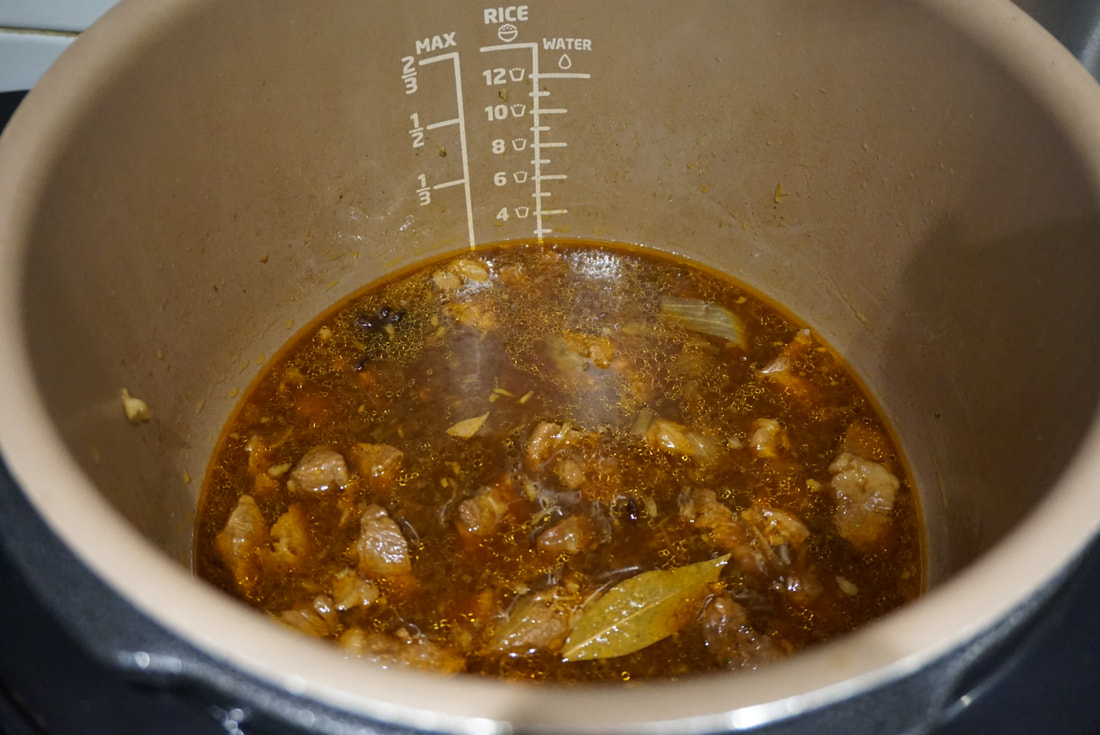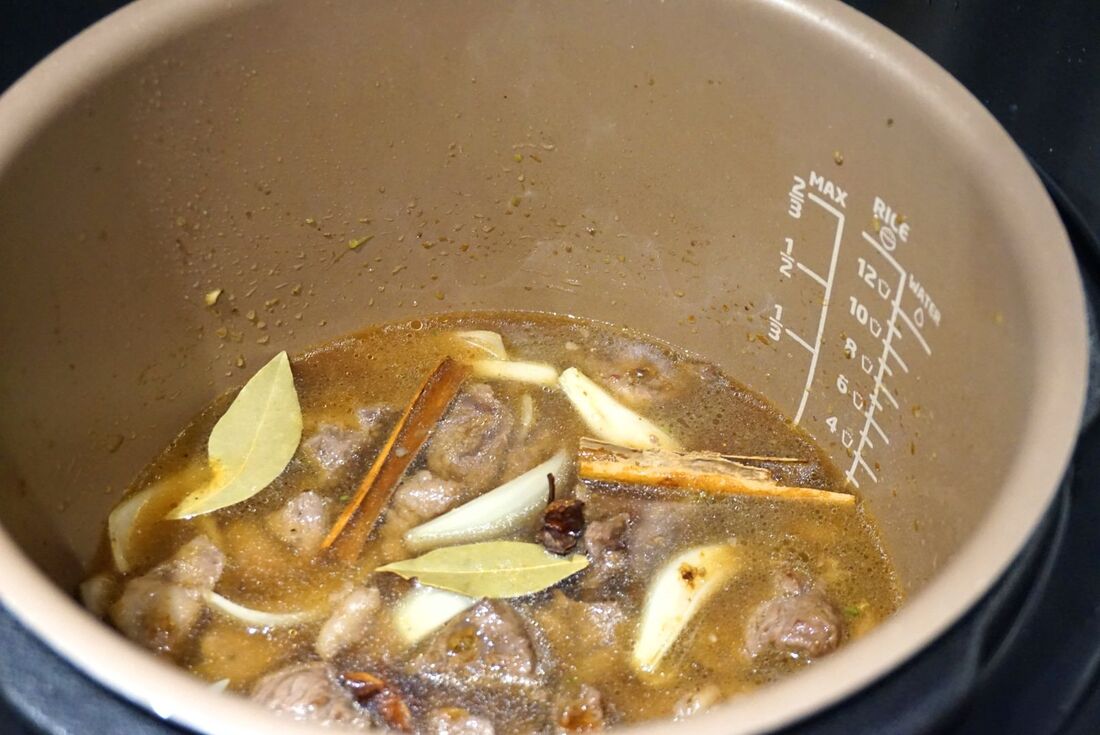 For the beef cut you can use varieties such as chuck, gravy, casserole, ribs etc. The cooking method can also be adjusted and includes slow cook, braising on a stove, pressure cooking or using a cast iron pot.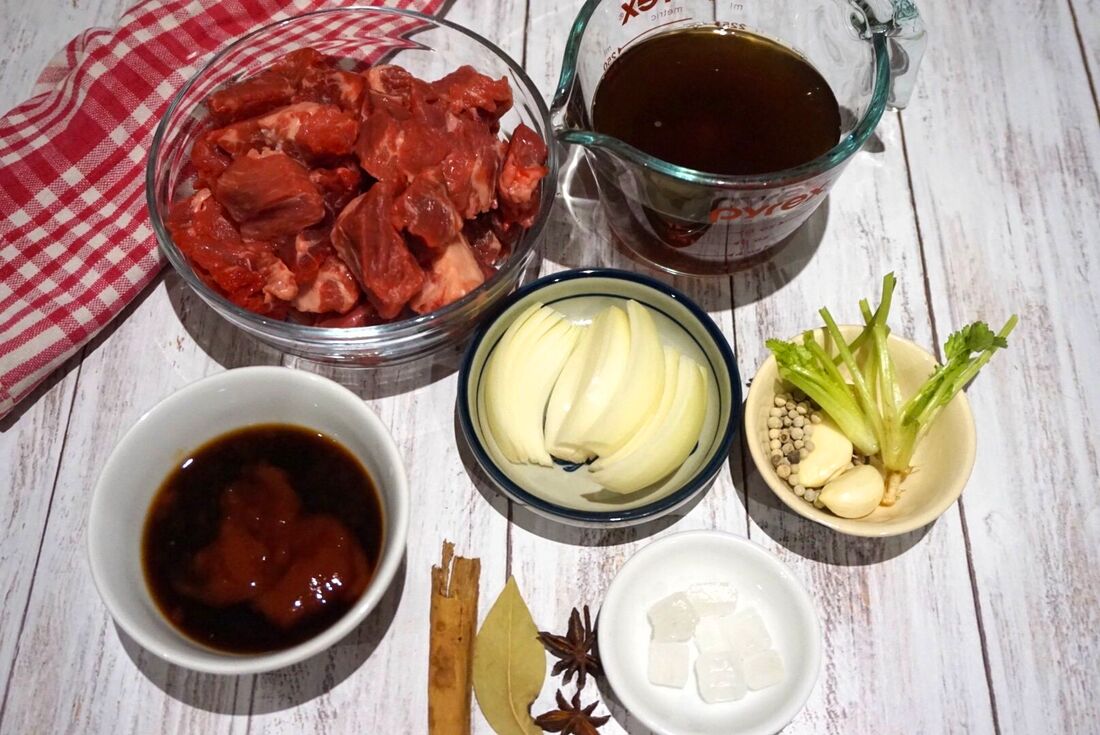 Ingredients
500g Beef casserole
3 clove Garlic
1 tsp Peppers
2 Coriander roots
1 tbsp. Oil
½ Onion
1 stick Cinnamon stick
2 Star anise
2 Bay leaves
1 tbsp. Soy sauce
2 tbsp. Dark soy
1 tbsp. Oyster sauce
1 tbsp. Tomato sauce
10g Rock sugar
1 cup Beef stock
½ cup Water or enough to cover the meat
1 tbsp. corn flour plus 2 tbsp. water
Accompaniments
Chilli, chopped coriander, steamed rice and steamed Chinese broccoli
Method
Mix all the sauce ingredients in a small cup.
Using mortar and pestle, pound the garlic, pepper and coriander root until they form a paste.
Heat the pressure cooker or slow cooker or cast iron pot and add cooking oil.
Brown the beef and remove it.
Add the paste from step 2 and stir for a few minutes.
Add onion then add the beef back.
Add the mixed sauce, sugar, a cinnamon stick, bay leaves and star anise.
Add the beef stock and water.
Pressure cook for 35-40 minutes.
When the pressure cook is finished, mix the corn flour and water and stir in the sauce. Serve the beef with steamed rice and steamed vegetables. Top with fresh coriander and chilli. Happy cooking!