Grilled Pork Skewers with Sticky Rice | Moo Ping | ข้าวเหนียวหมูปิ้ง
I think we are spoilt in having such easy access to Thai food in Thailand, but living abroad does not stop me from having delicious street food. Here is one of my favorite street food dishes that I want to share with you this time – Charinya Ruecha of @charinyas_kitchen
Among the good things about living in Thailand is finding food on almost any street corner at any time of the day or night. The food is not only delicious, it is also plentiful and cheap.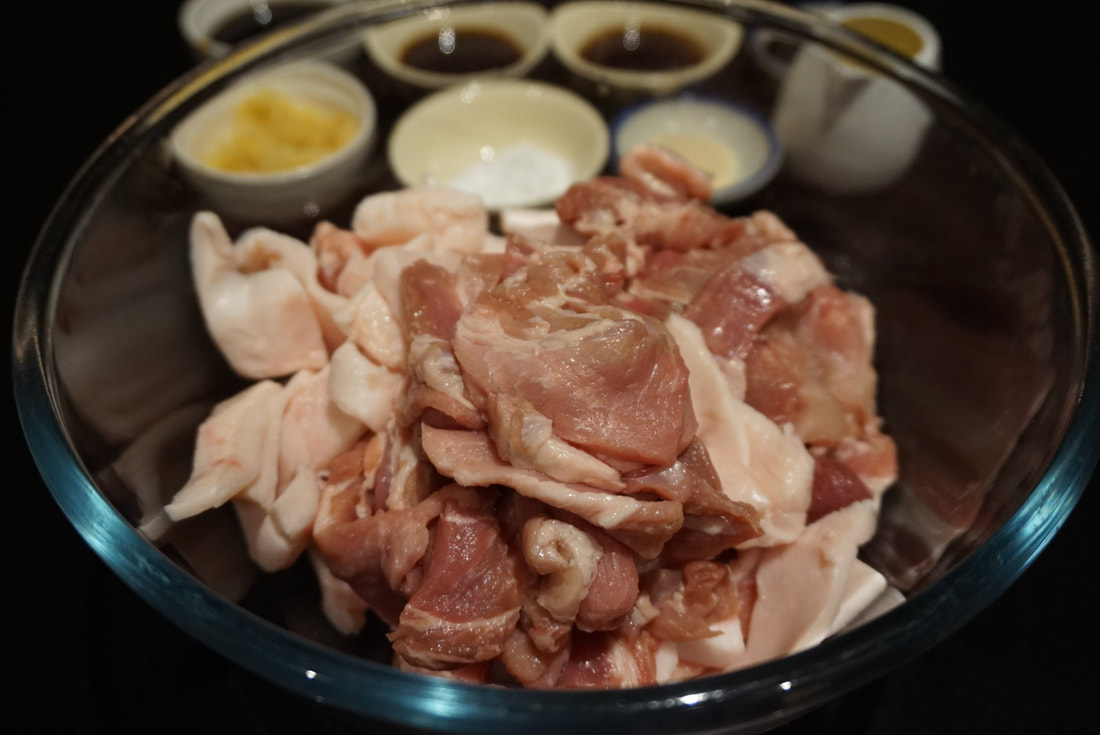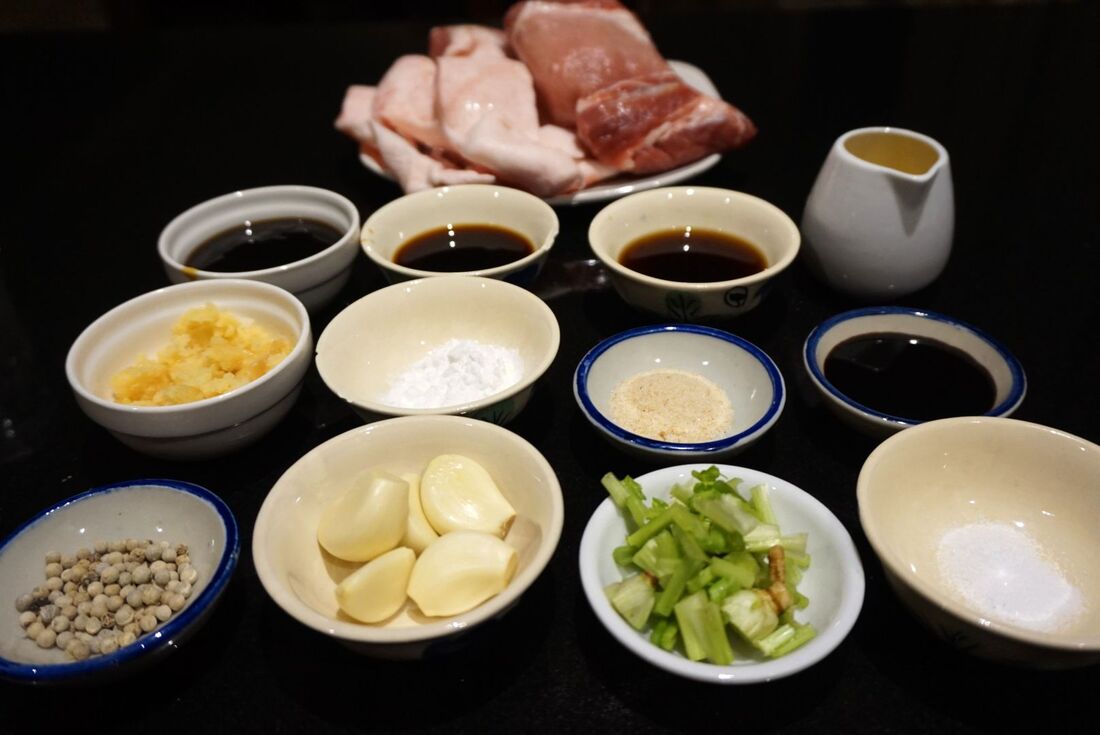 I think we are spoilt in having such easy access to Thai food in Thailand, but living abroad does not stop me from having delicious street food. Here is one of my favourite street food dishes that I want to share with you this time.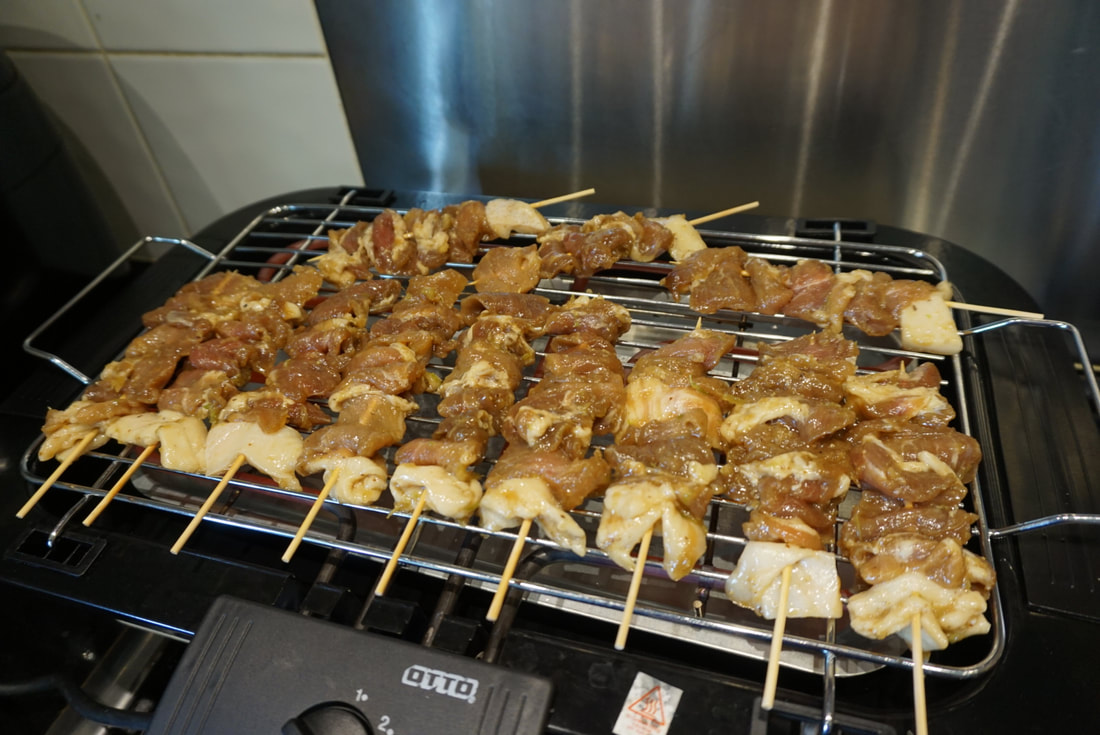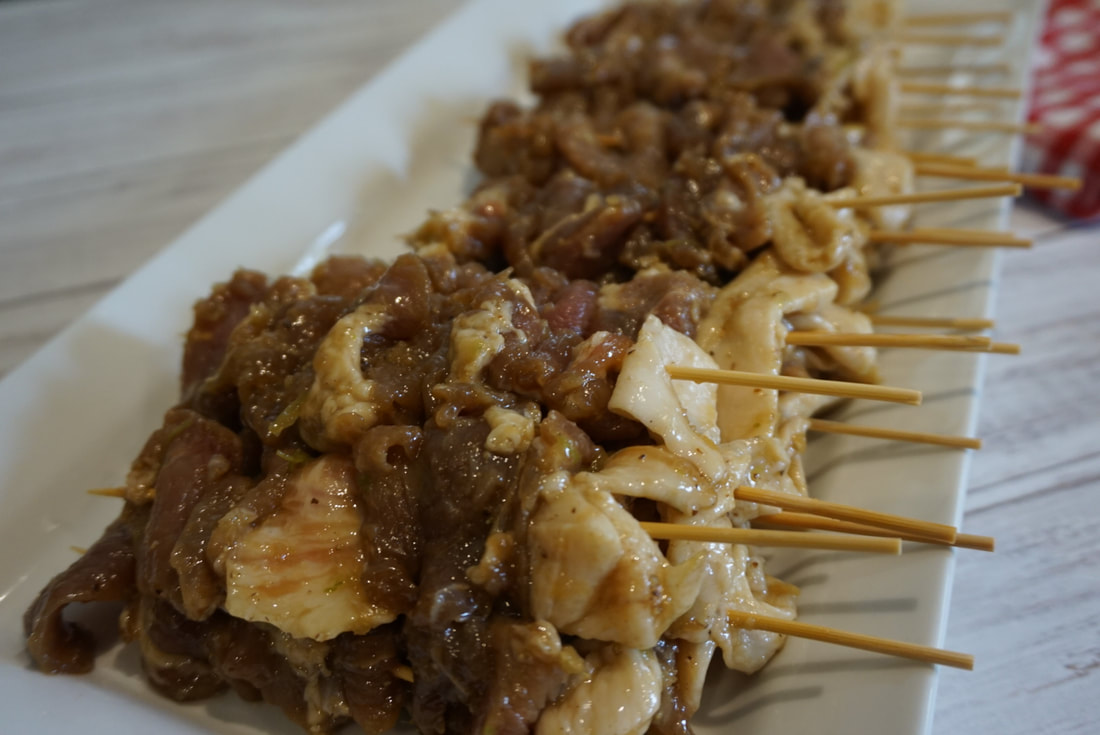 ​The dish is grilled pork skewers with sticky rice (ข้าวเหนียวหมูปิ้ง), and it is one of my all time favorites.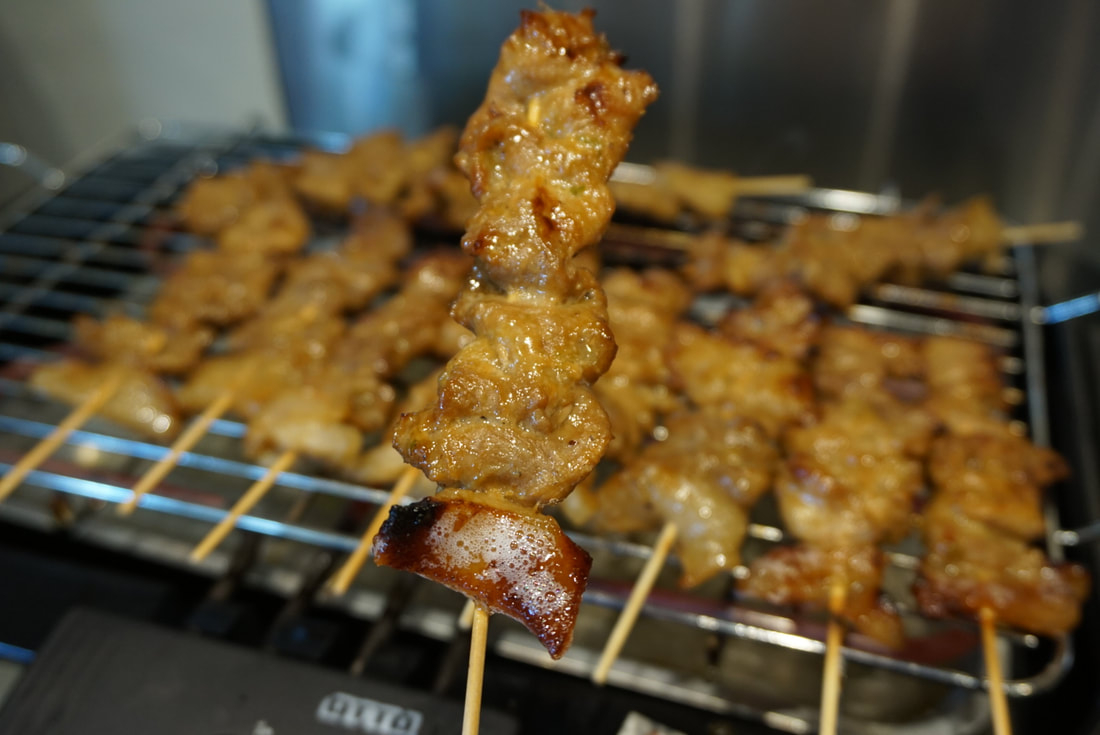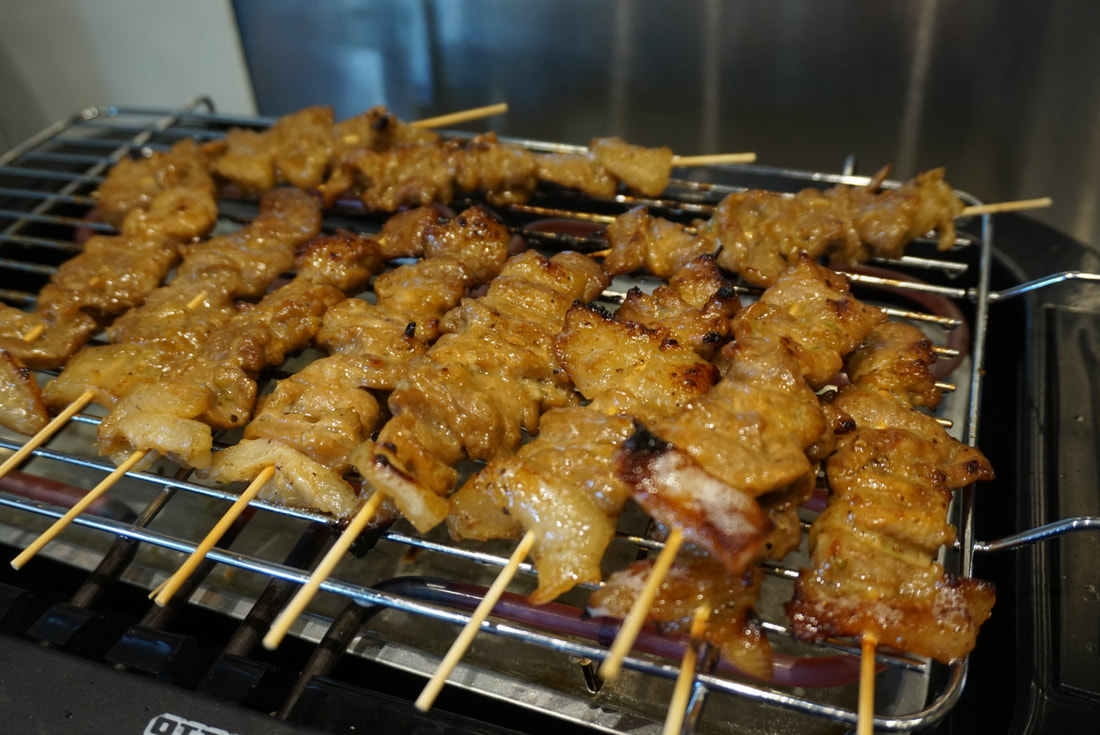 ​I make this dish quite often at home, but I have to be hornest – I still can't get it to taste as good as the grilled pork sold in Thailand!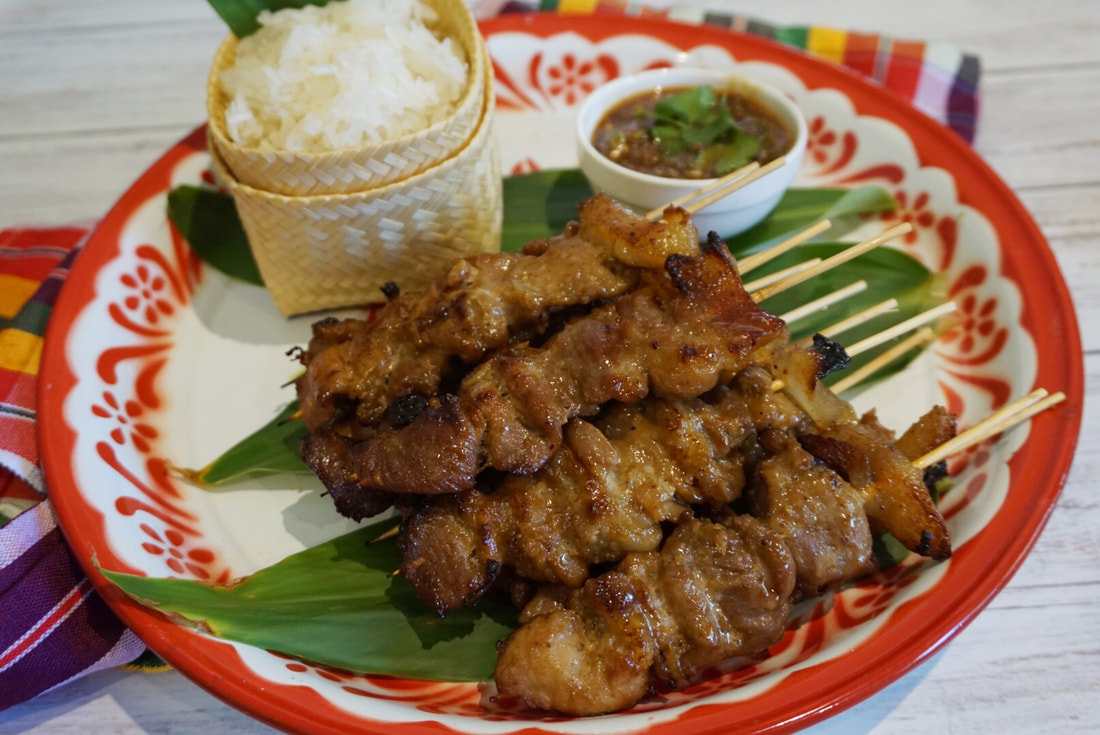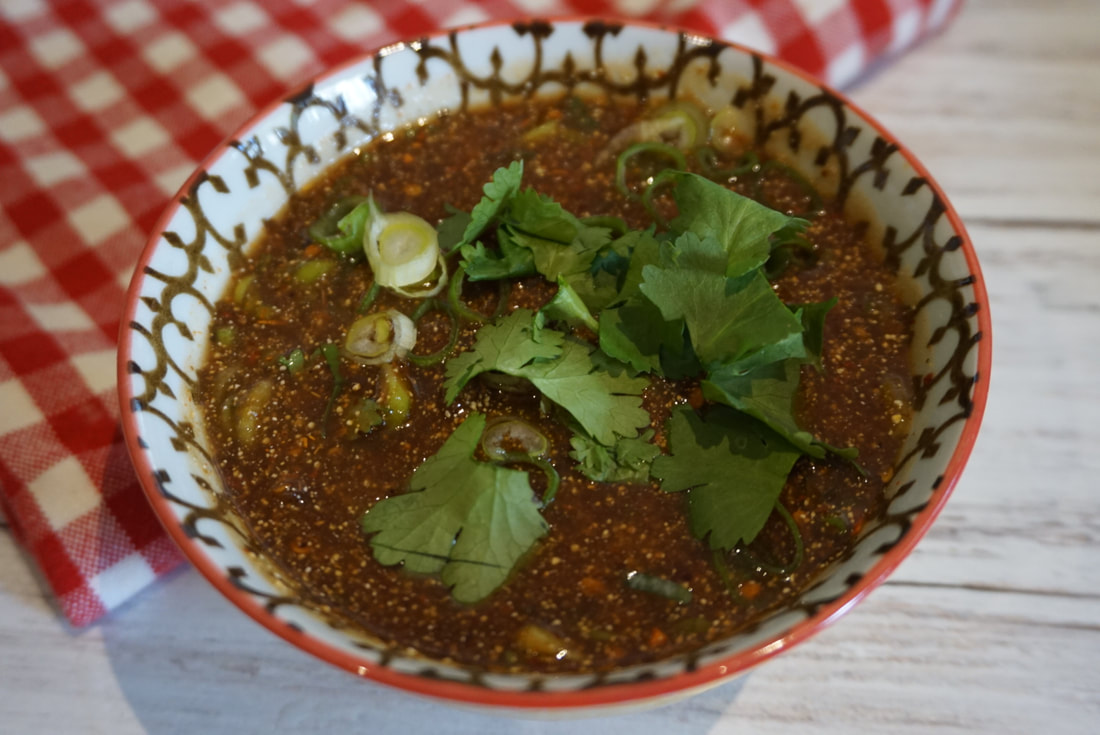 ​I think the key ingredient is the pork that is used to make this recipe. To get the full flavour it must be mixed with some fat so it is not too dry after being grilled, and making the best flavour requires marinating overnight instead of just a few hours. Grilling the pork using charcoal (rather than a clean gas or electric heat) also increases the smokey flavour and (to me) also enhances the taste.
​This is how I cook the dish in my kitchen.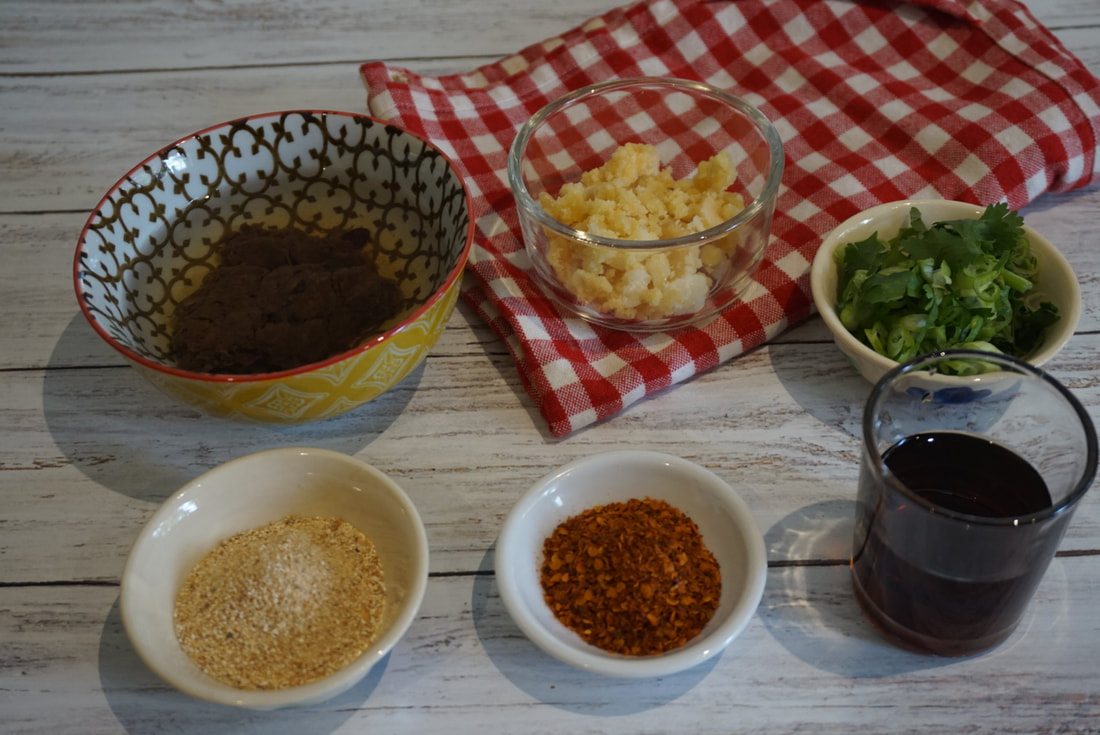 Ingredients
500g pork neck, scotch fillet
50g pork fat (optional)
4 cloves garlic
4 coriandar roots
1 teaspoon pepper
1/2 tbsp soy sauce
1/2 tsp seasoning sauce
1/2 tsp salt
1/2 tbsp dark soy sauce
2 tbsp oyster sauce
1 tbsp palm sugar
1/2 tsp seasoning powder
2 tbsp oil
1/2 tbsp tapioca flour
Bamboo skewers, soaked in water for 3-4 hours before use.
Dipping sauce
40g tamarind
1/2 cup water
4 tbsp fish sauce
40g sugar
1 tbsp ground toasted rice
1/2 tbsp chilli powder
3 tbsp chopped coriander and spring onion
Method
Slice to pork to about 2cm thick.
Pound the coriander root, garlic and white peppercorn using a mortar and pestle.
Put pork and the marinade paste from step 2 into a large bowl, and add all the sauce then mix well. Cover and marinate in the refrigerator overnight.
Thread the pork onto the skewers. The pork skewers are ready to grill or BBQ over medium heat until slightly charred on the outside and cooked through on the inside. Serve the pork with dipping sauce and sticky rice.
For the dipping sauce.
Boil tamarind, water, sugar and fish sauce until syrupy. Leave the mix to cool then add chilli powder, ground roasted rice, chopped spring onion, chopped coriander and, ideally if you can find it, chopped sawtooth coriander.