Jackfruit Seed Dessert Recipe: Khanom Med Khanoon
Symbolising the support one will receive in one's career and life, this sweet dessert resembling jackfruit seeds can be easily found around many of Thailand's markets today – Warattaya of @loveslittlekitchen
Thai Jackfruit Seed Dessert or " Khanom Med Khanoon" in Thai. This auspicious dessert was believed to be introduced to Thai royalty by Portuguese traders around the seventeenth century along with other egg yolk-based sweets such as Foi Thong.
Symbolising the support one will receive in one's career and life. this sweet dessert resembling jackfruit seeds can be easily found around many of Thailand's markets today.
My mother would often sell them to people travelling to the local temple. Popular amongst all ages for it's creamy sweetness Med Khanoon is one of the more simple recipes to make.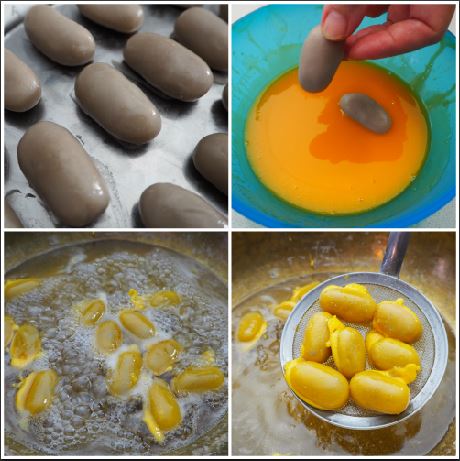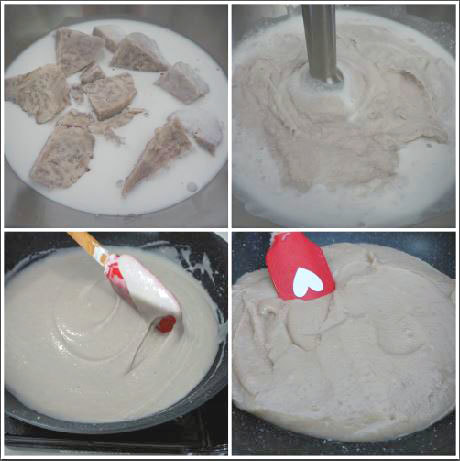 Mung bean is the more common filling but on this occasion, I used taro as I find the texture a little creamier.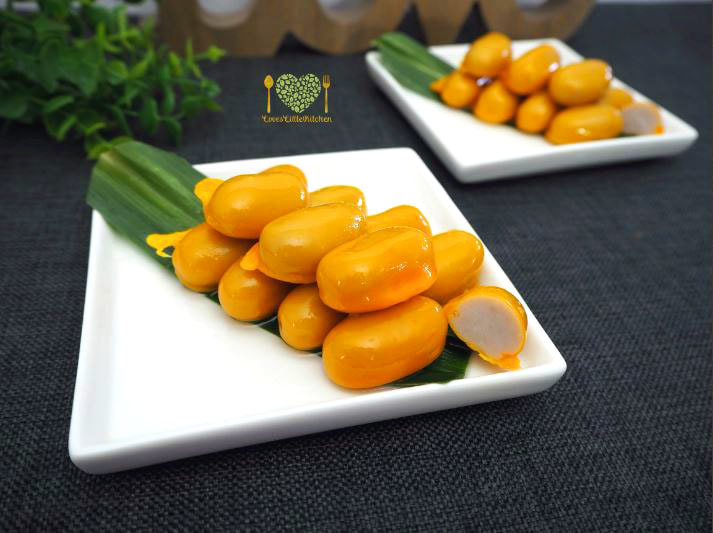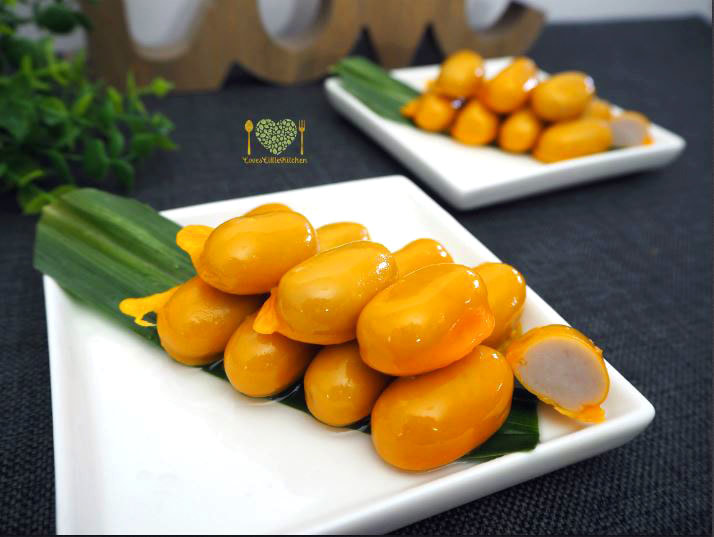 Ingredients
Taro 500g
Coconut Cream 300g
Sugar 180g
Salt ¼ tsp
Egg Yolks
For sugar syrup(1)
Pandan Leaf x4
Sugar 300g
Water 300g
For sugar syrup(2)
Directions
Steam the taro for 25 minutes to soften.
Add coconut cream to taro then mix/blend it until all of ingredients are mixed together.
Put prepared ingredients along with 180g of sugar and ¼ tsp salt into a non-stick pan then on low heat and stir it until it becomes sticky (for 20-30 minutes). After that, switch off the stove and wait until it cools down.
Knead the prepared ingredients until it's mixed, then shape into pellets similar to jackfruit seeds.
Make syrup (1) by mixing sugar and fresh water, then boil it up and soak pandan leaves to add fragrance.
Mix egg yolks in a bowl for preparation.
Make syrup(2) by mixing sugar and fresh water, Boil over stove in pan and turn off when sugar is diluted.
Dip each taro pellet into the egg yolk and add to heated syrup (2) in pan.
Once your yolk covered pellets are in you can raise the heat again turning the Med Khanoon to cook both sides.
*Tip: If the syrup is boiling when you add the yolk covered pellets the yolk won't stick well.
Once the yolk is cooked golden take out of pan and place into bowl with syrup (1) only for a few seconds to give each Med Khanoon a nice gloss and pandan fragrance.
Ready to serve and enjoy!