Pad Prik Khing ผัดพริกขิง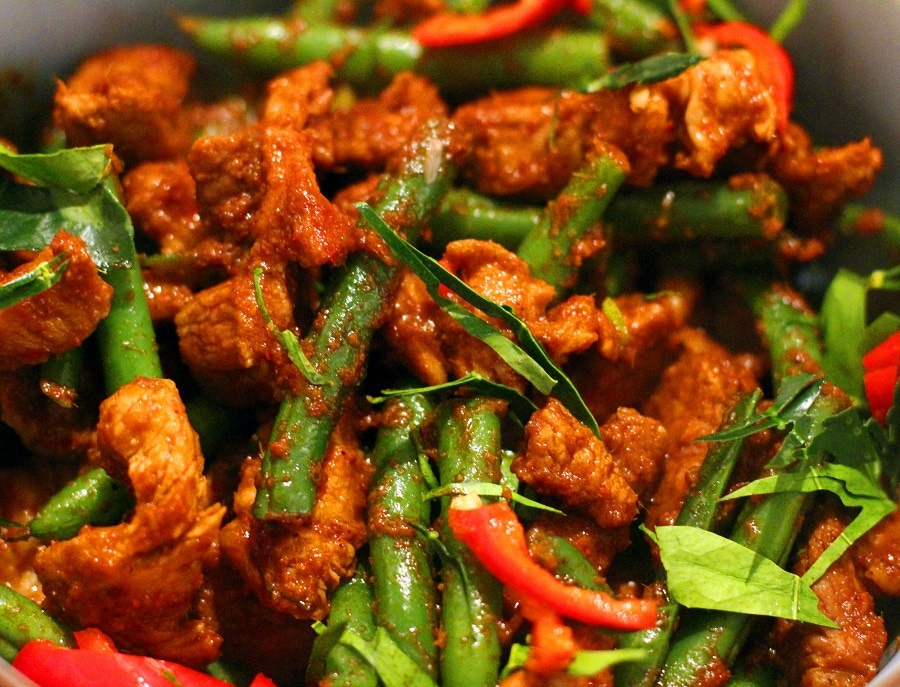 Ingredients
1 can Maesri Pad Prik Khing Curry Paste
300g pork tenderloin
300g long bean par boiled
2 tbsp kaffir lime leaves, finely shredded
2 red chillis finely sliced
1 tsp sugar
1/2 cup chicken stock
1/4 cup oil
Lion Brand Jasmine Rice
Directions
Put oil over wok, place over low heat until hot. Add Maesri Pad Prik Khing Curry Paste & fry until fragrant
Add stock and pork and stir well until pork is done.
Add beans and stir to combine
Garnish with kaffir lime and chillis
Serve with steamed Lion Brand Jasmine Rice.