Pandan Pudding in Coconut Cream Recipe | Kanom Piak Poon Baitoye
Khanom Piak Poon is solid throughout while being soft, jelly-like and sweet. There are two colours of khanom piak poon. Green is the more common using pandan, while black is less common today using burnt coconut – Warattaya Smith of @loveslittlekitchen
Khanom piak poon baitoye (Thai : ขนมเปียกปูน ) "limewater-dampened sweets". Also known as "pandan sweet pudding in coconut cream" it is one of the older Thai desserts.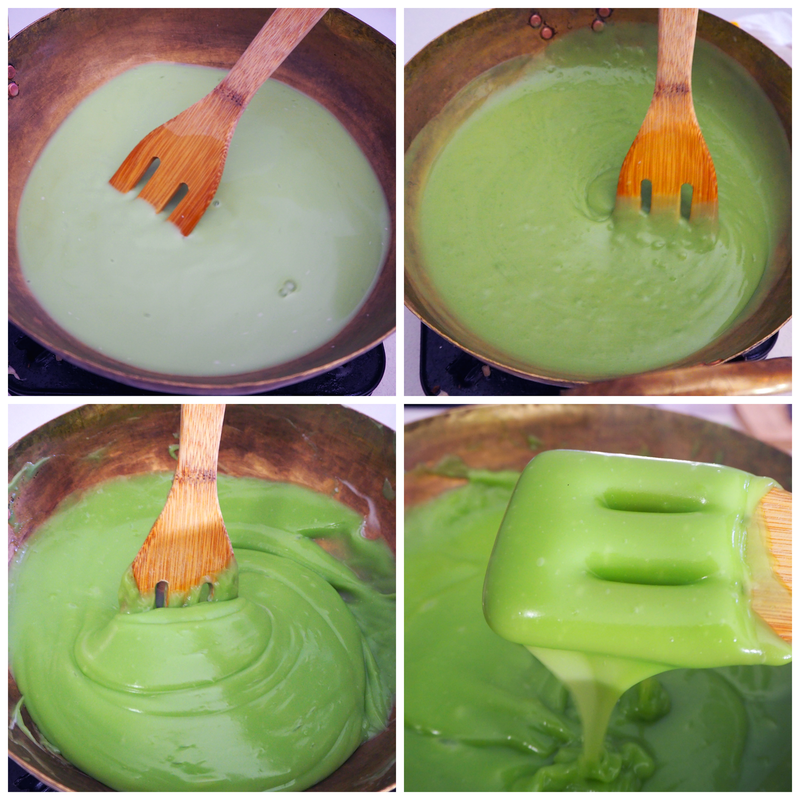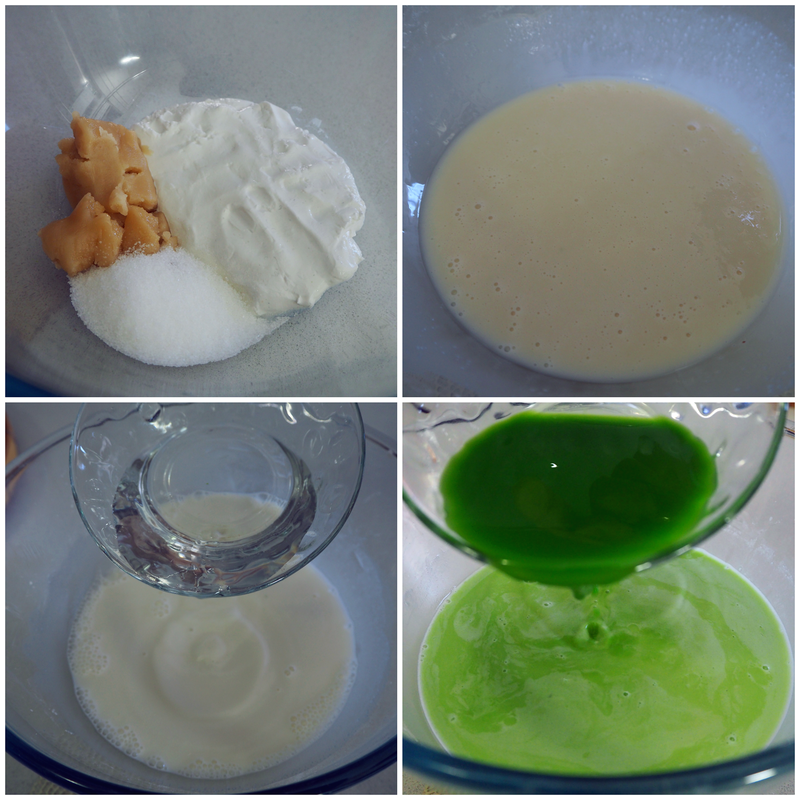 It is similar in texture to khanom chan, despite being different in appearance. Khanom chan can be peeled into layers, while khanom piak poon is solid throughout while being soft, jelly-like and sweet.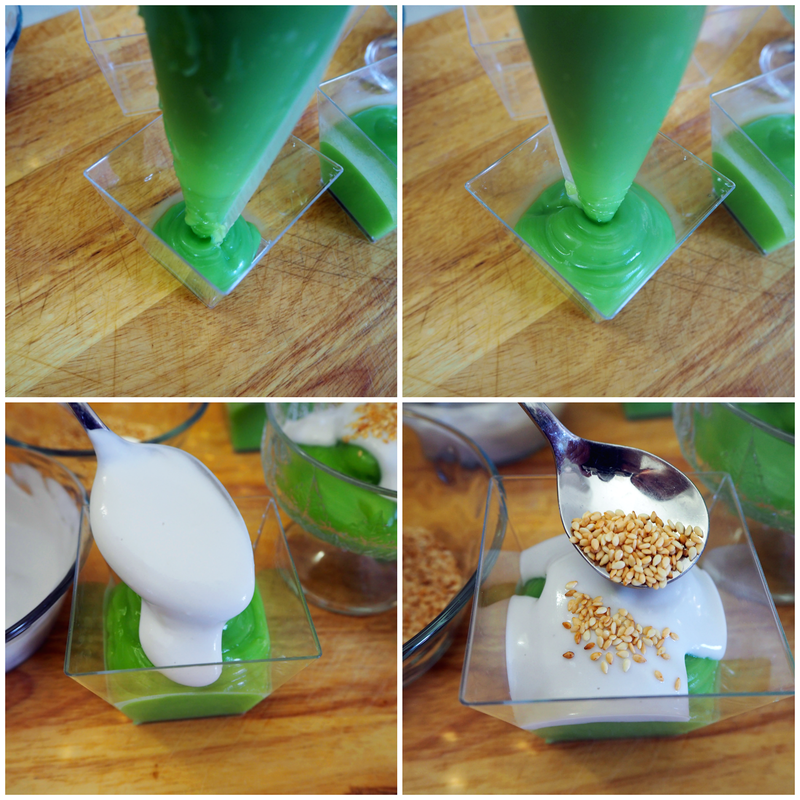 There are two colours of khanom piak poon.
Green is the more common using pandan, while black is less common today using burnt coconut.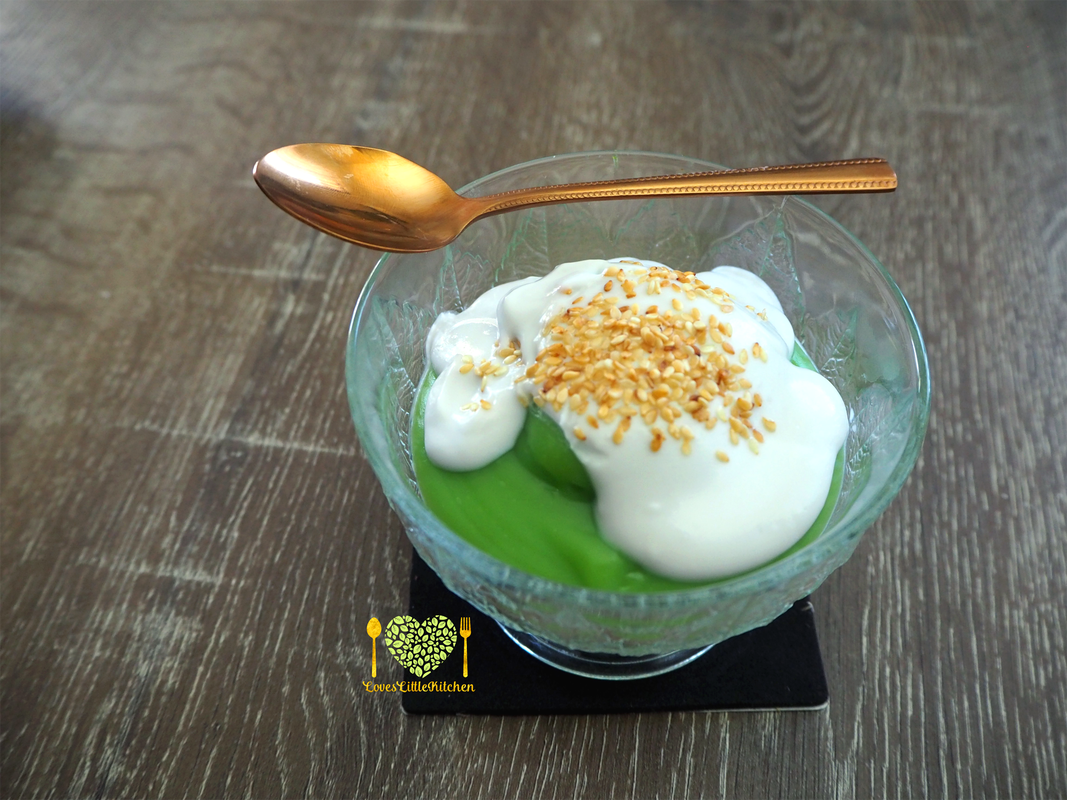 Traditionally coconut would be grated over the pudding like my mum would do for her stall but I like to use the more modern style of coconut cream with toasted white sesame seeds.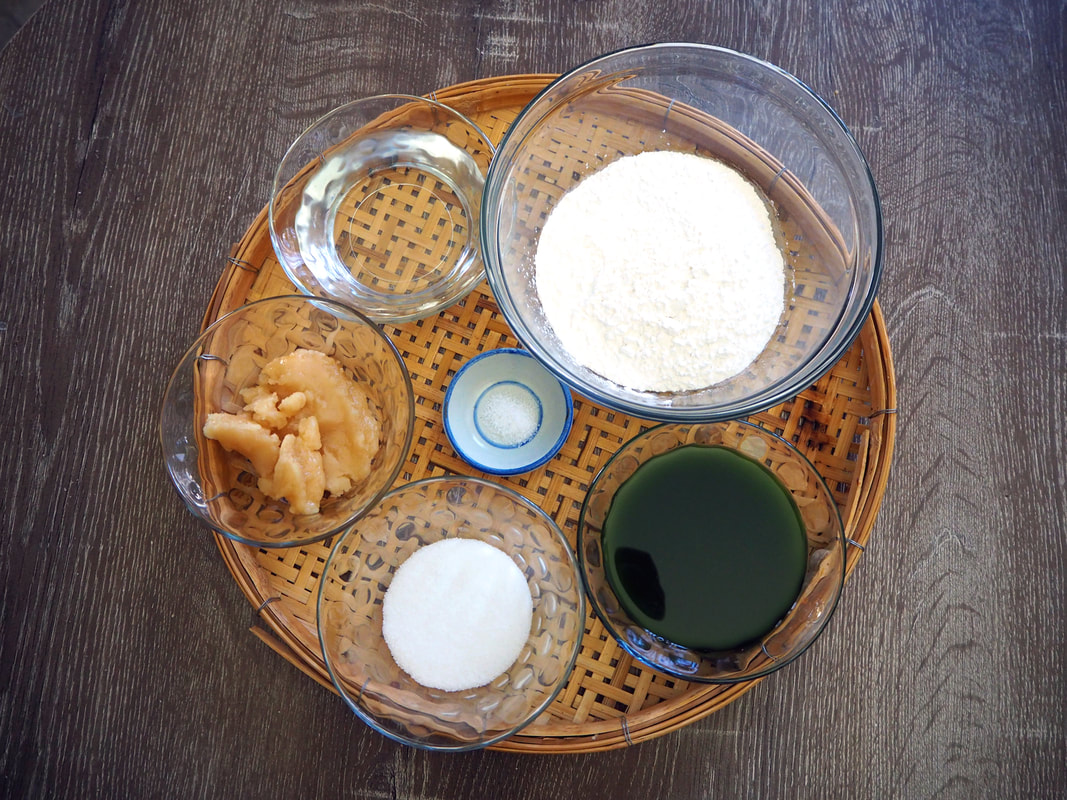 Ingredients
For Pudding
80g rice flour
40g arrowroot flour
2 cup limestone water (mix a small amount of limestone paste in water and leave overnight)
Scoop 2 cups of the clear water on top.
100 g palm sugar
30 g caster sugar
1 cup pandan juice\
¼ tsp salt
For Cream
1 cup coconut cream
1 ½ tbsp rice flour
¼ tsp salt
10g white sesame (toasted)
Instructions
To Make Pudding
Mix rice flour and arrowroot flour in a mixing bowl, gradually add about half cup limestone water as you mix and kneed for about 10 minutes then add palm sugar, caster sugar and salt and again mix by hand until the sugar dissolves and the mix becomes liquid then add the rest of the lime water and pandan juice. Mix until well combined.
Pour the mixture through a sieve into a pot and stir the mixture over medium heat.
Once the mixture starts to thicken change to low heat and continue to stir.
Continue to stir until it becomes thick and gluey like mayonnaise would be.
Spoon the pudding into serving bowls.
To Make Cream
In a small saucepan, mix the Cream ingredients until well combined. Heat the mixture over low heat and stir well.
When the coconut cream mixture is well combined, turn off the heat.
Pour through a sieve to help remove any bubbles.
Pour onto the pudding and serve with a sprinkling of toasted white sesame seeds.