Recipe: Thai Kanom Luk Chup (ขนมลูกชุบ)
These cute little mung bean paste desserts were once only for Thai royalty long ago but now can be made at home with this simple recipe, patience and a little artistic flare – Warattaya Smith, @loveslittlekitchen
​These cute little mung bean paste desserts were once only for Thai royalty long ago but now can be made at home with this simple recipe, patience and a little artistic flare. You can even with the help of your children create these yummy treats that are sweet, smooth and creamy.
The process of making them takes a little time and it requires grinding steamed mung beans into a sweet paste, shaping them, dipping or painting them in/with food colouring, and glazing them in gelatine to give of a lovely shiny look.​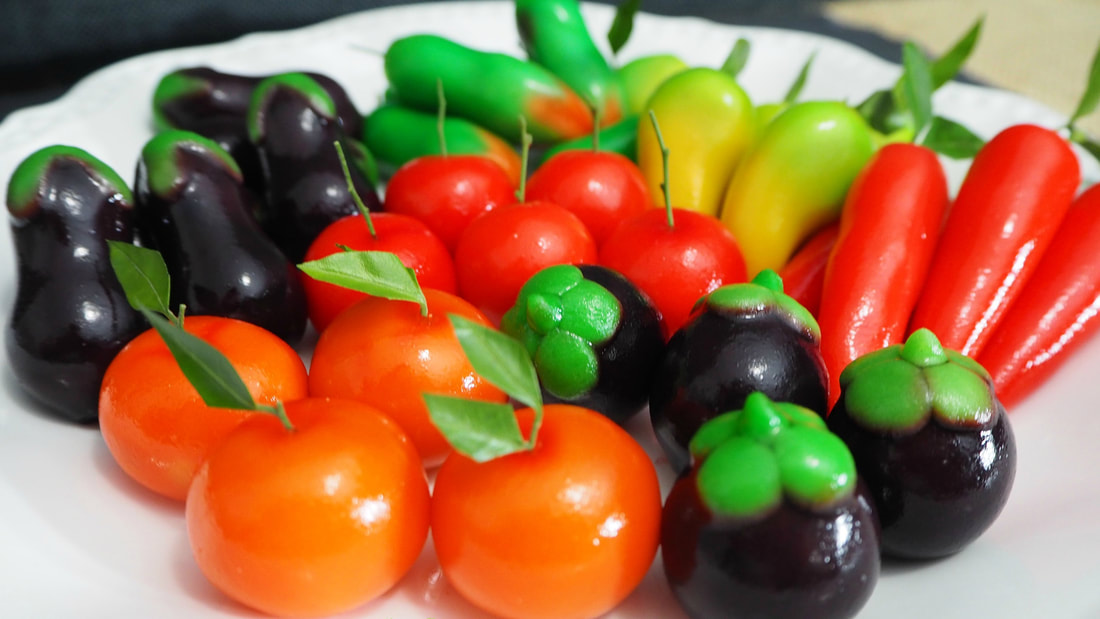 Shaping them into miniature fruits such as chilies, cherries, oranges, mangoes, watermelons, carrots and strawberries are what is most common in Thailand.
A great eye catching dessert at any party or just some weekend fun in the kitchen with the kids this treat is still today served in Thailand on special occasions as a congratulatory dessert on such things as birthdays and New Years day.
​Ingredients
Split mung bean 500g
Coconut milk 1.5 cups
Food colouring
White sugar 2 cups
Gelatine (agar-agar powder)
Water 2 cups
1/4 tsp Salt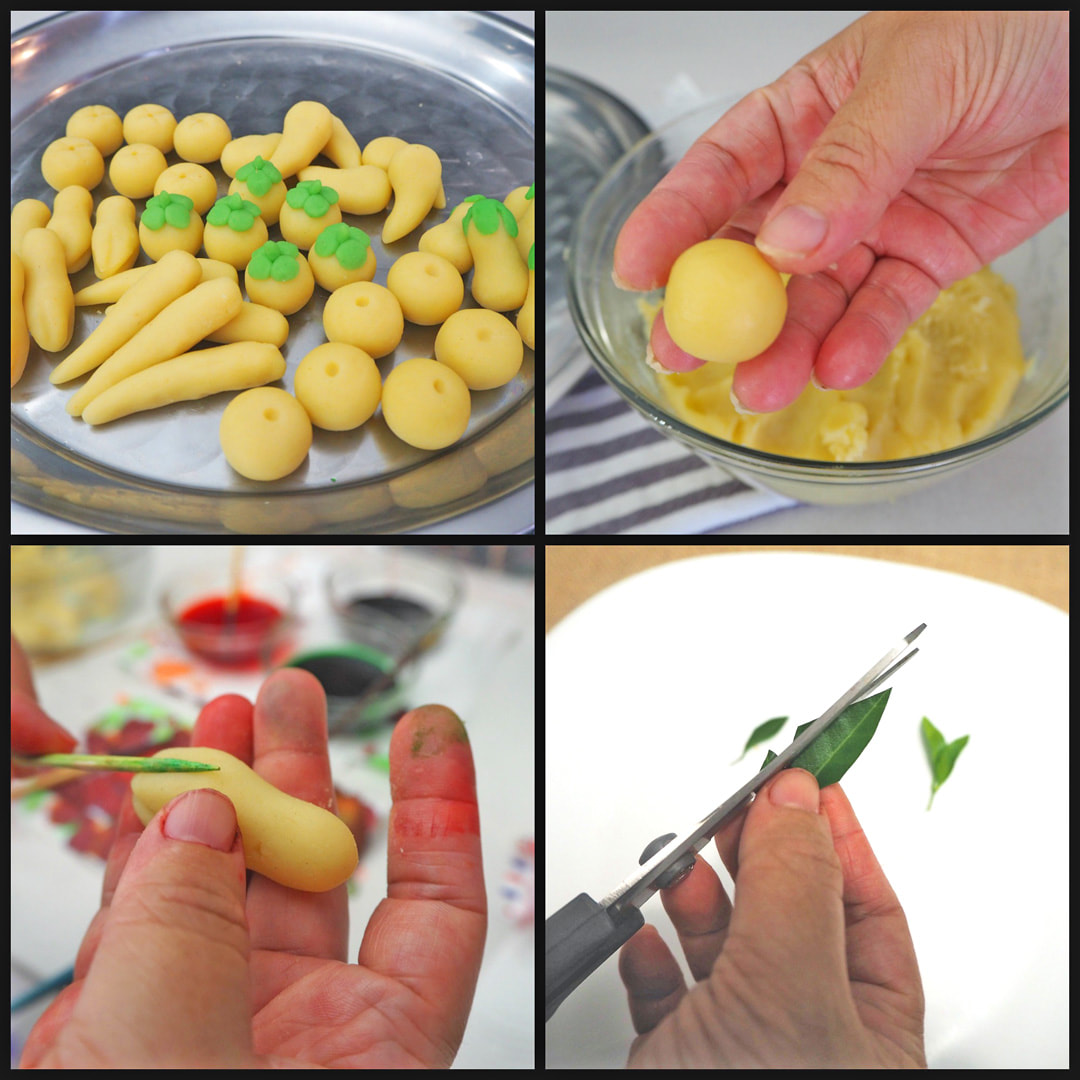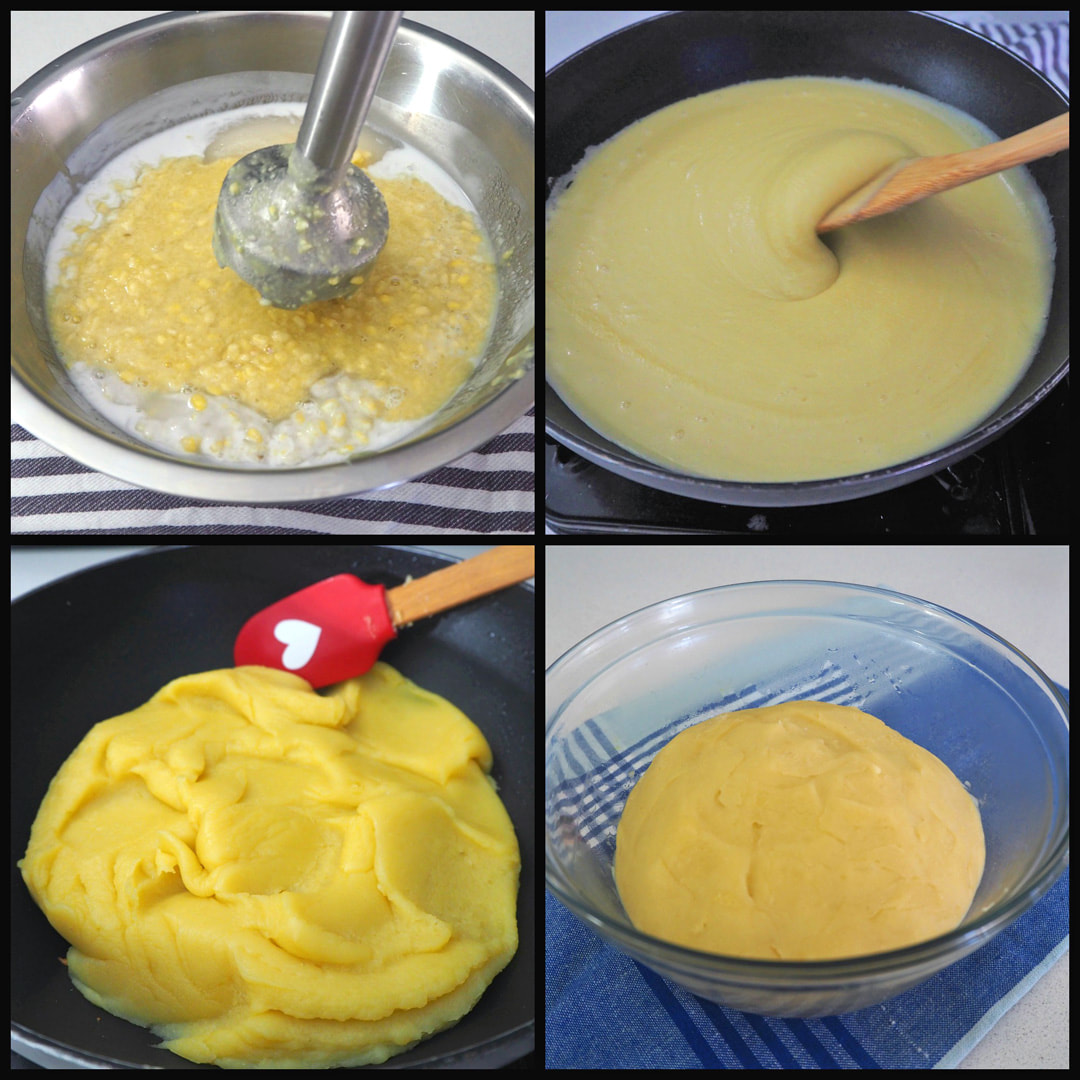 Utensils
Mortar and Pestle or Food Processor!
Mixing bowl
Wide flat pan
Wooden spoon
Dipping bowls
Wooden skewers
Foam or drilled piece of wood
Small paintbrushes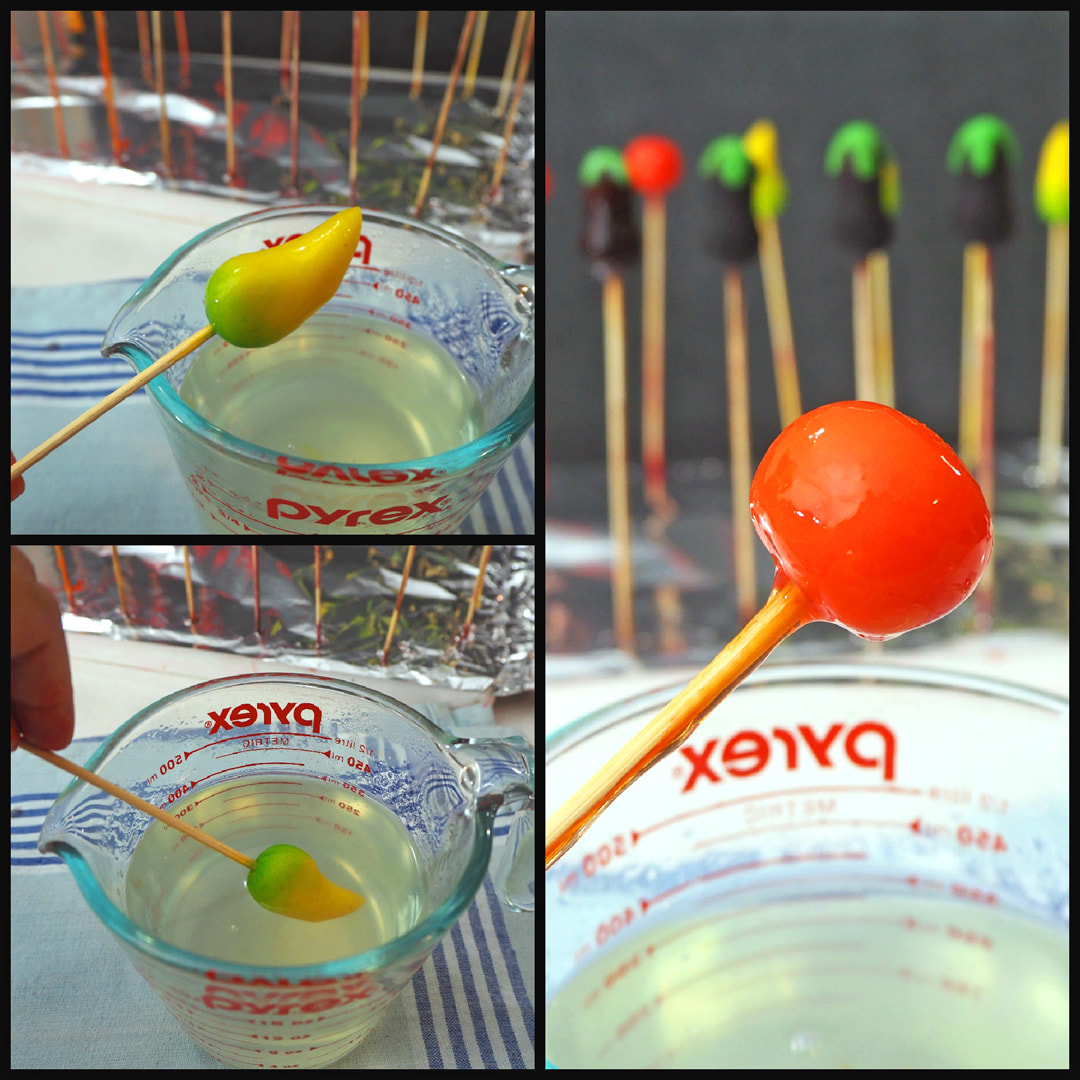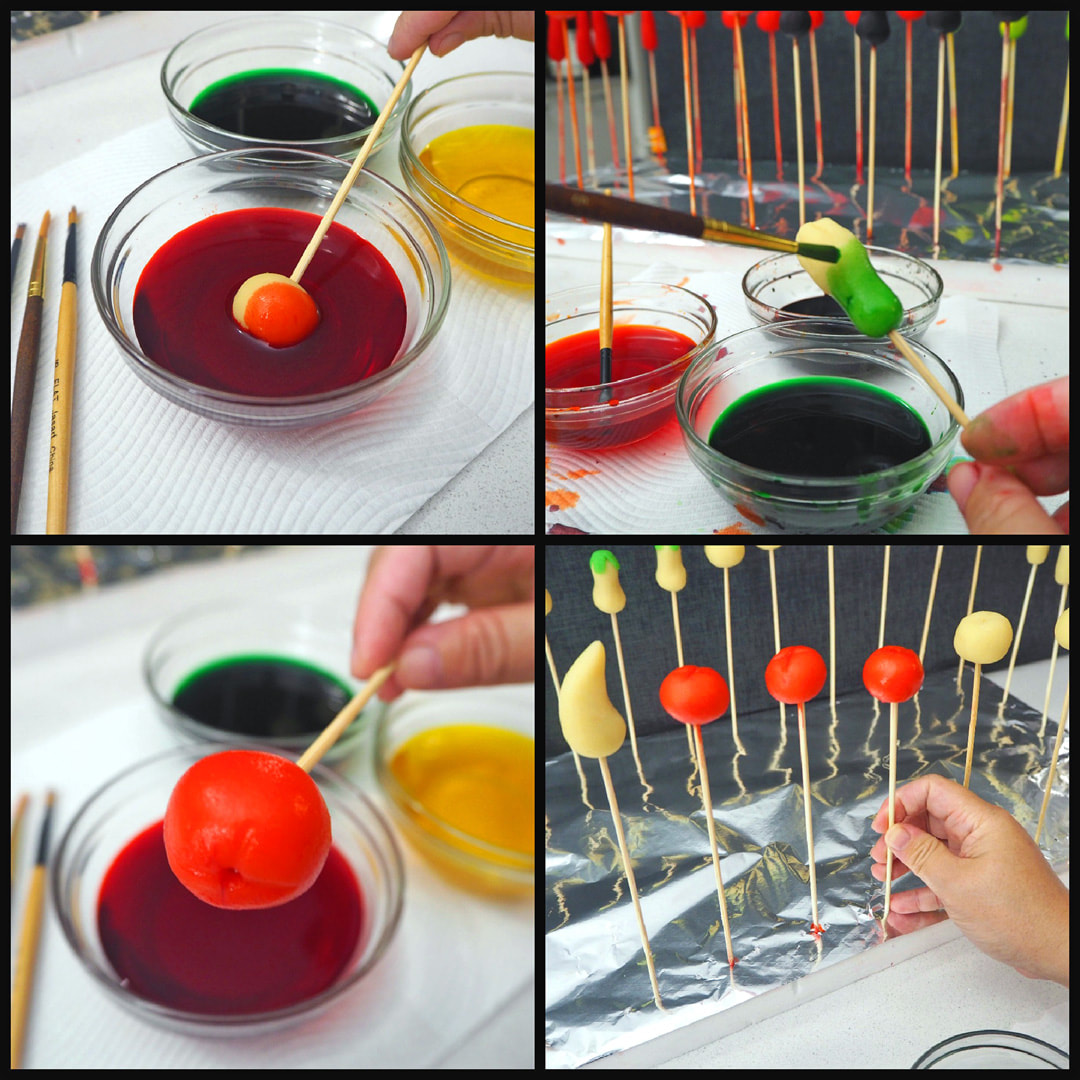 Instructions
Soak the beans overnight in water. The next day, steam in a cheesecloth lined steamer until soft.
Puree the beans with the coconut milk and the sugar until very smooth.
Add more sugar if needed. Place the bean puree into a pan.
Over low even heat cook the puree while stirring until it becomes a pliable paste. Make sure the bottom of the wok does not stick or you will get an unpleasant chunky paste.
Pull off small amounts of paste and mould them into various fruits, such as cherries, chillies or anything else that you can think of. You can use skewers to help you shape the fruits.
Place the bottom of the fruit on a bamboo skewer and paint appropriate colours. While the fruits are drying make the gelatine dip.
Gently heat the gelatine (agar powder) in water to the boil until completely dissolved. Cool slightly for 5 minutes so gelatine is warm. Dip the painted fruits into the gelatine using the bamboo skewer as a handle. Poke the other end of the skewer in a sheet of styrofoam to let the gelatine set.
You can do this up to 3 times to add more gloss.
When the gelatine is dry you can add little leaf's to give it a realistic look.
Arrange the fruits on a tray and serve.