Recipe:Mango Sticky Rice Tart with Coconut Sauce ทาร์ตข้าวเหนียวมะม่วง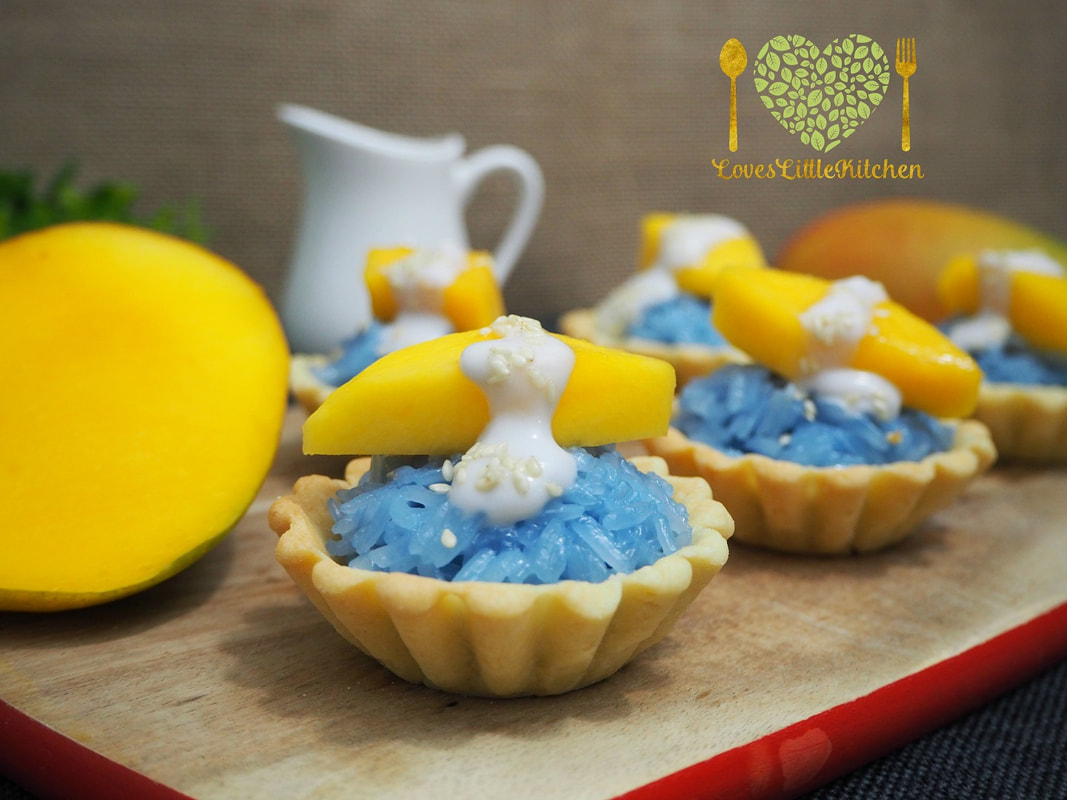 I used butterfly pea flower dye for my tarts to add a nice blue colour but you can also use pandan for green or keep it as is.
I love these in a bite sized tart as they are great for parties and kids love them.- Warattaya Smith
Sweet Mango and sticky rice with coconut sauce always reminds me of home and is a popular dessert in Thailand. I used butterfly pea flower dye for my tarts to add a nice blue colour but you can also use pandan for green or keep it as is. I love these in a bite sized tart as they are great for parties and kids love them. You can get a pre-made tart but I love to make my own.
Ingredients
For the sticky rice:
500 grams glutinous rice/sticky rice
300 grams coconut cream
200 grams sugar
1 tsp salt
​Method:
Soak rice in cold water for at least 5 hours then steam for 30 min
Heat and mix rest of ingredients.
After mixed, place a lid and stir every 10 minutes for 30 minutes.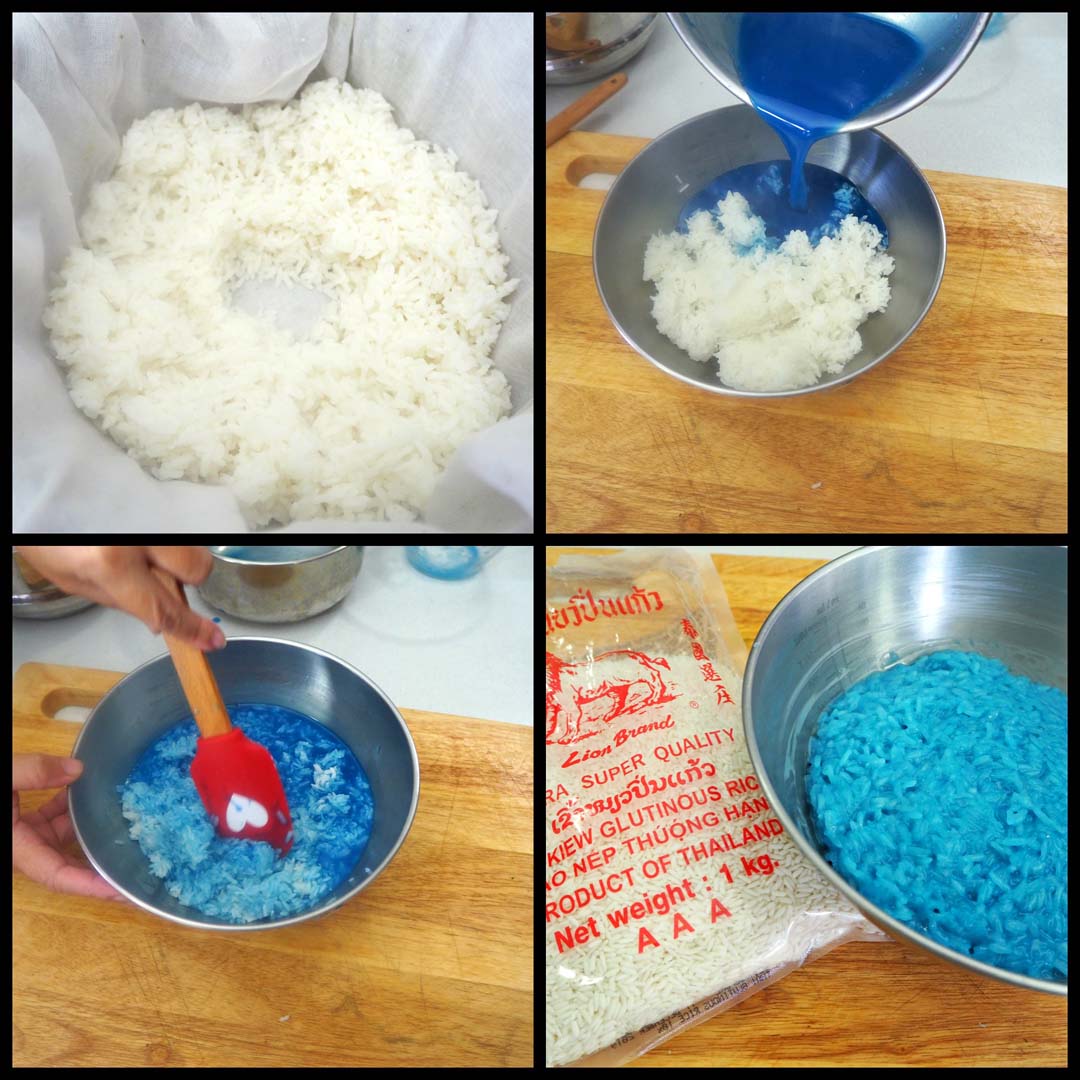 For the mango
For the coconut cream topping
150 grams. coconut cream
1/4 tsp. salt
½ tsp corn starch
Method: mix in pot and stir on low heat until thickened.
For the tart
140 grams all purpose flour\
40 grams icing sugar
95 grams unsalted butter
½ mixed egg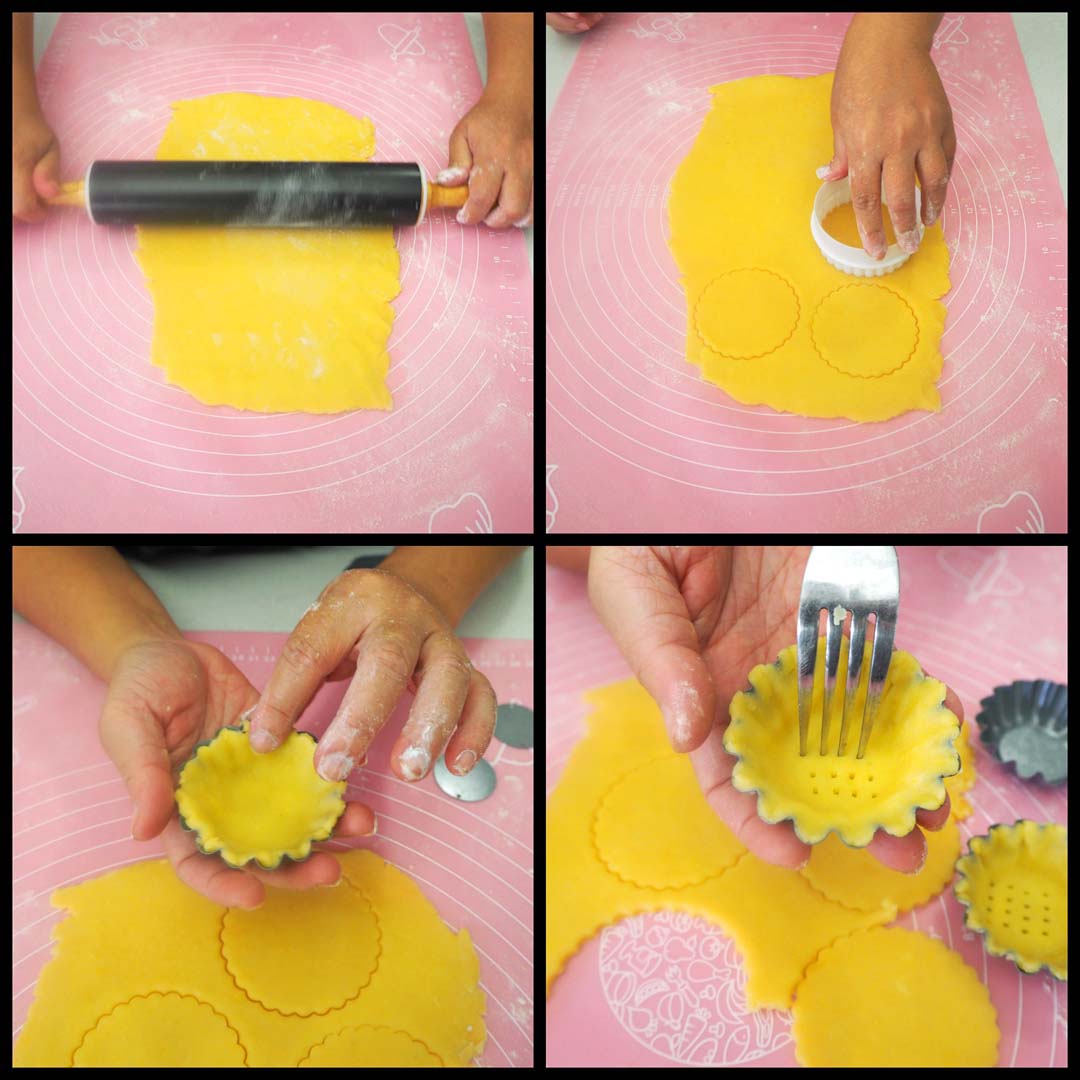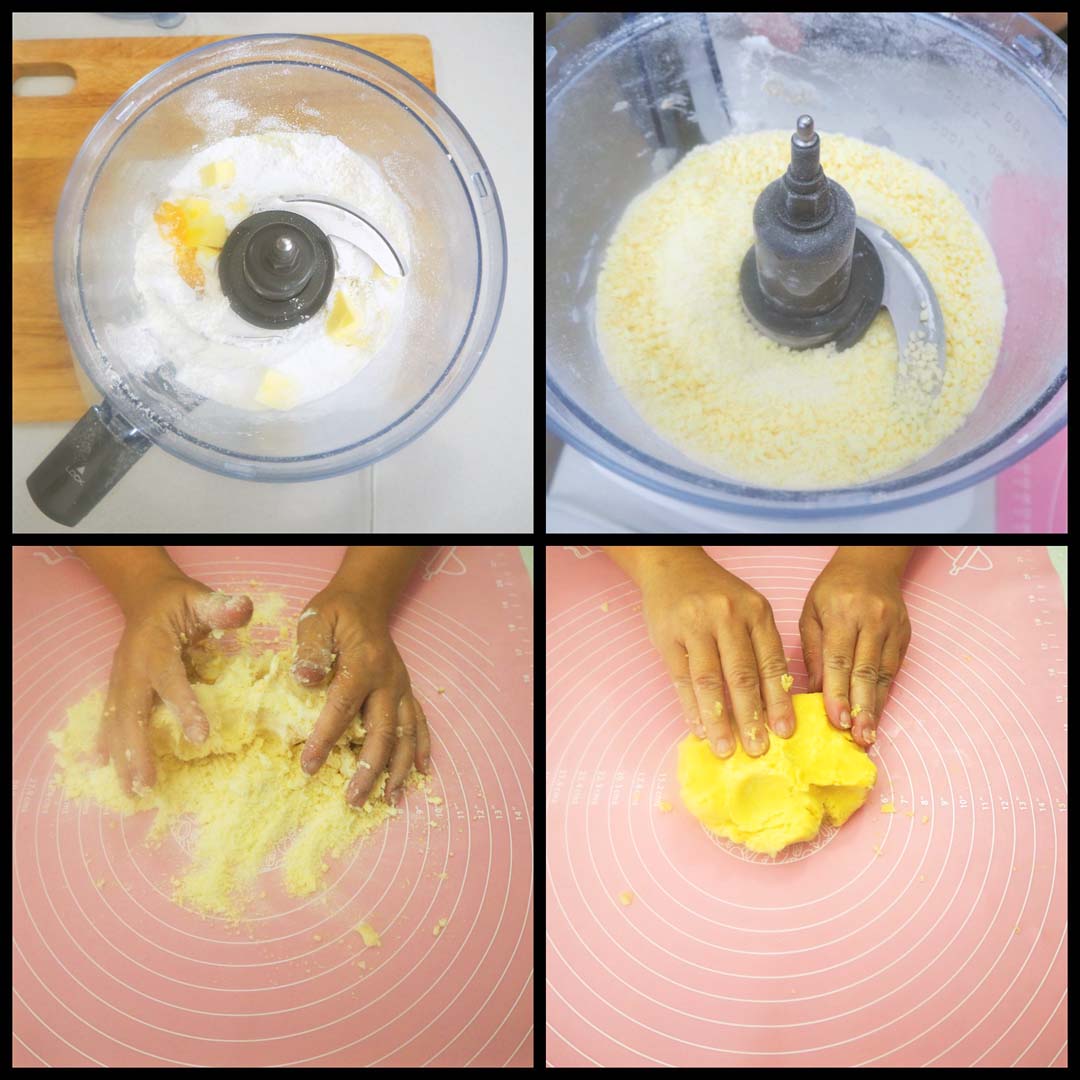 Method:
Flour, Icing suger, butter and egg in blender until a sandy texture
Place onto work bench and kneed together. Form into a disc cover with plastic wrap and place in fridge for 1 hour
Place into workbench and flatten with rolling pin till about 3/4cm deep.
Cut the pastry and press into tart mould. Use fork to press into the bottom then back into fridge for 30 minutes or
freezer until firm.
Preheat oven 175C
Place tarts onto baking tray with non-stick paper and bake for 20 minutes or until golden.
Let tart cool for 5 minutes before removing from mould.