Sun-Dried Beef Recipe | Neua Dad Deow
The word 'Neua' means beef and "dad deow" is one sunlight, so as the name suggests it is dried no longer than that. I like to say it is "semi- dried beef" more than just "dried beef" – Charinya of @charinyas_kitchen
Sundried beef or Neua dad deow is a popular dish in the region since ancient times. This is one way of preserving meat as they didn't have fridge or freezer like now.
In the past the way of creating the dish was so simple. Just marinate the meat with salt, and sometimes also pepper, and dry the meat under Thailand's year round hot sun. Nowadays the recipe is hugely varied.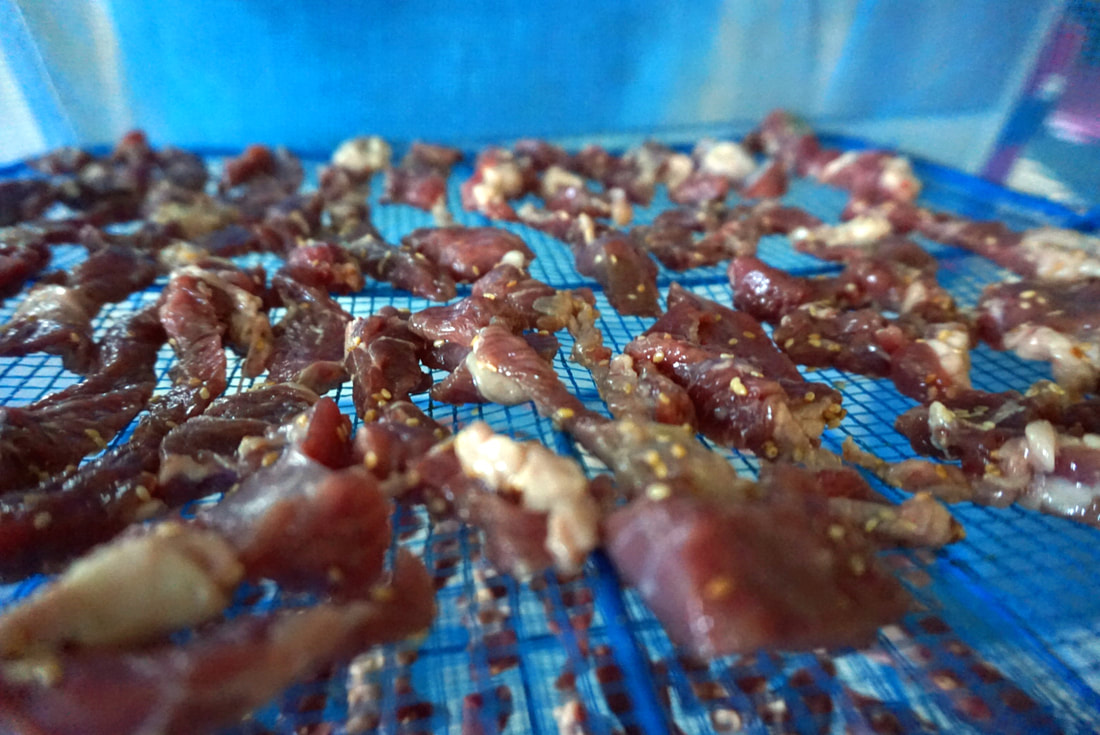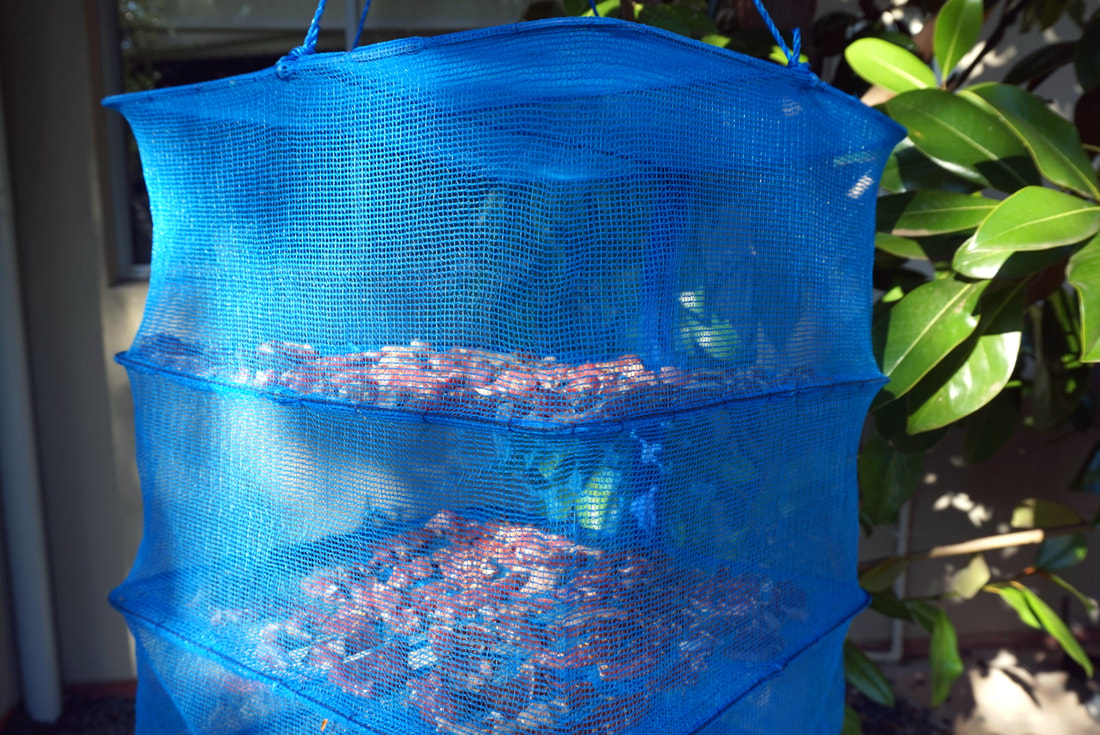 Neua dad deow is often referred as "Thai style beef jerky" in western countries. After I had tried beef jerky in Australia, I must say that Neua dad deow is not the same as beef jerky. For the Thai recipe the beef is dried in the sun for just 3-4 hours, and still has some moisture and needs to be cooked before consuming. This is unlike western beef jerky, where the beef is completely dried and can be eaten without further cooking.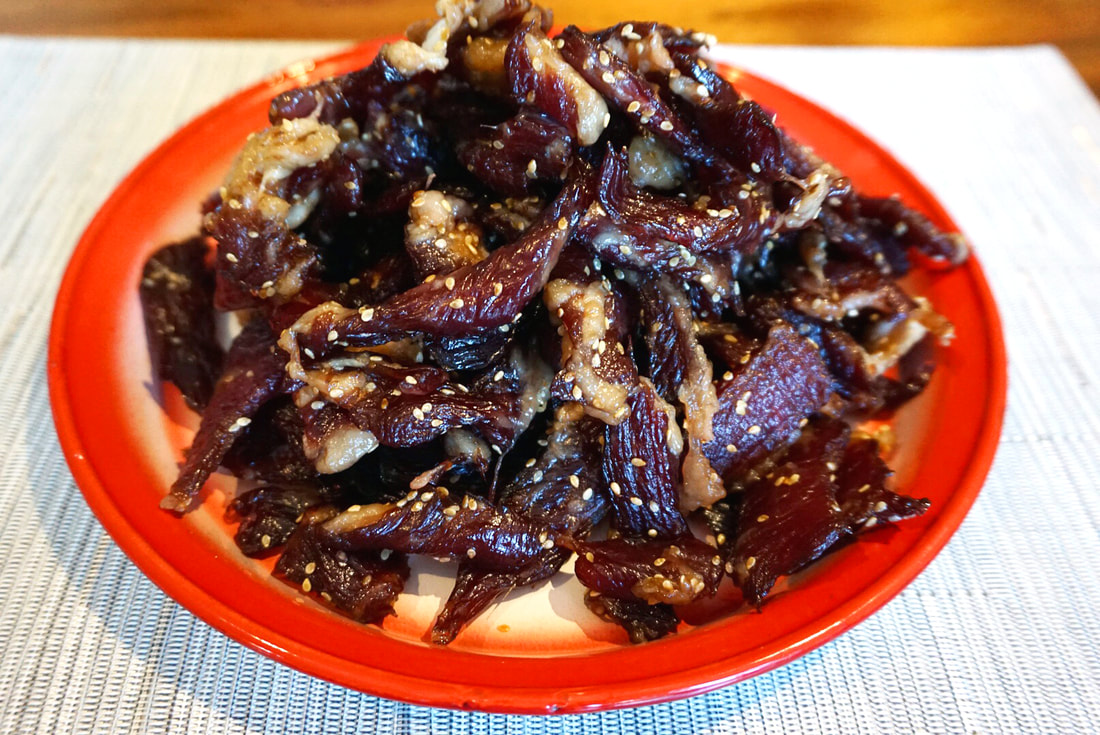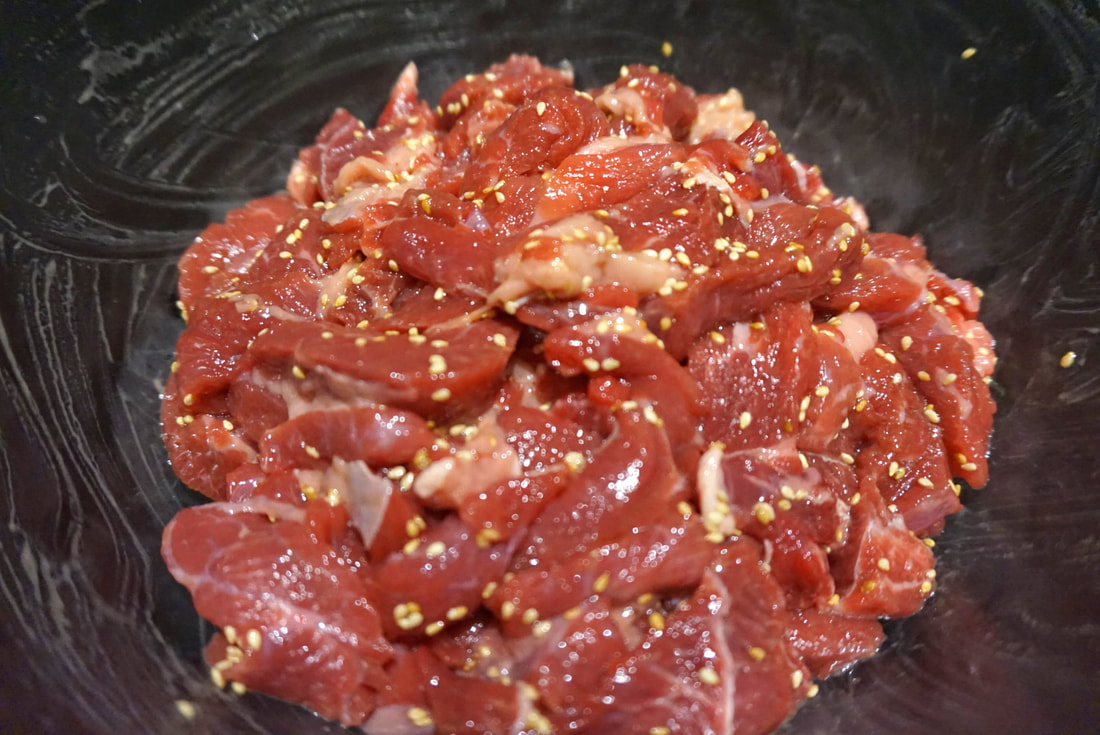 The word 'Neua' means beef and "dad deow" is one sunlight, so as the name suggests it is dried no longer than that. I like to say it is semi- dried beef more than just dried beef.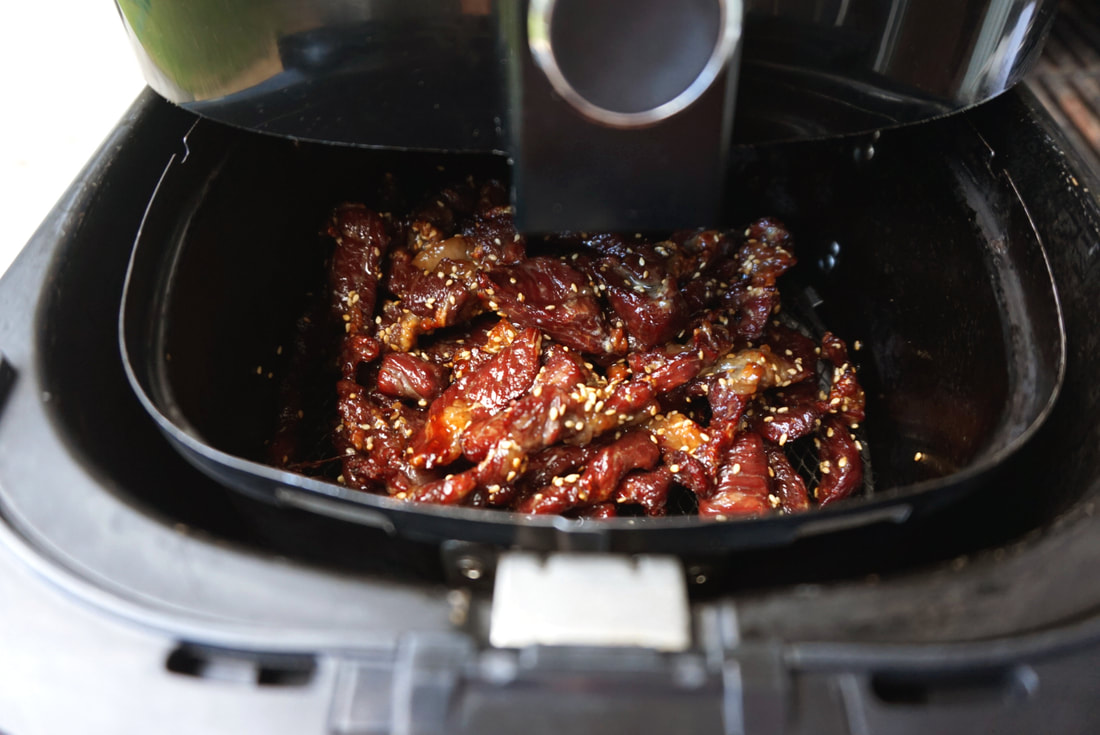 Now it is summer in Australia with plenty of sunlight, so why don't use the benefit of nature and try to make this and decide yourself if you prefer Thai style beef jerky or the western style.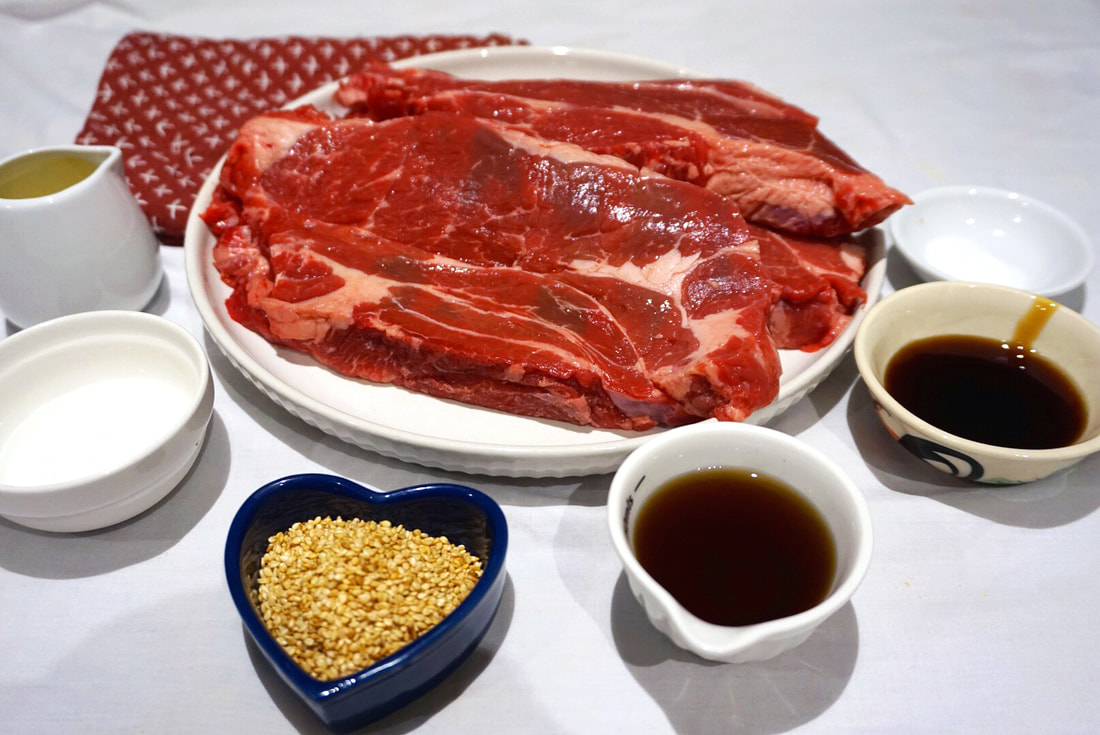 Ingredients
1 kg Beef, such as sirloin, chuck or brisket
2 tbsp. Fish sauce
2 tbsp. Oyster sauce
2 tsp. Sugar
½ tsp. Salt
1 tbsp. Oil
 2 tbsp. Sesame seeds
Method
Cut the beef into strips and add the rest of the ingredients. Give it a good mix and marinate overnight
Next day lay the beef strips on a rack, a bamboo platter or if you can find beef drying equipment which also has a net to protect against flies that would be good.
Leave the beef in full sun for 3-4 hours or a longer or shorter time depending on the weather. Another option is to dry the beef in an oven with a very low temperature.
Cook the beef by frying (I cooked mine in an Air fryer)
Serve the beef with sticky rice as or as part of the meal alongside other dishes. I like to make a big batch and put some in a zip lock bag and keep it in the freezer. You can cook the beef when it straight out of the freezer, so no need to defrost first.
Happy cooking!
Charinya