Thai BBQ Lemongrass Chicken - A Twist To Your Upcoming Barbecue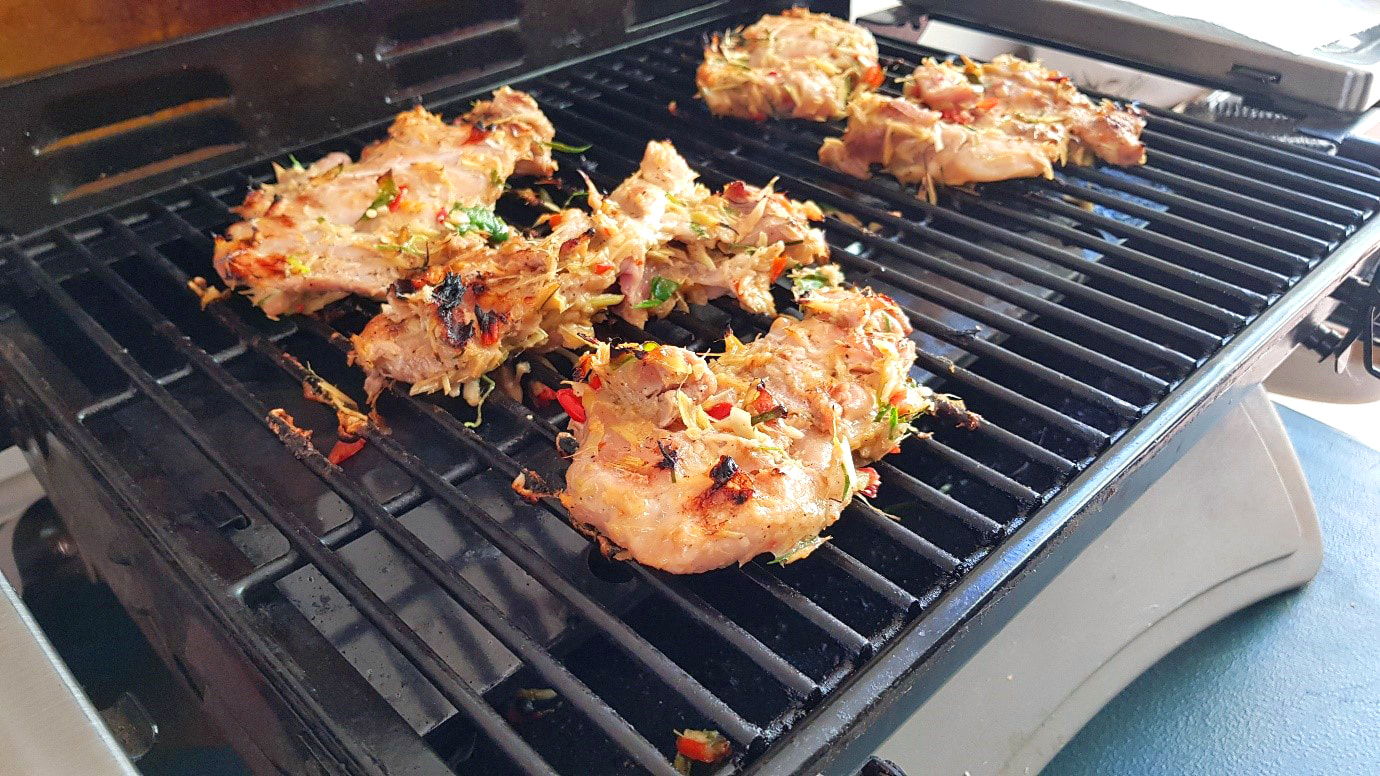 When I moved to Australia, I found that the BBQ was fascinating as it is a great way to know new people and introduce yourself through the food you brought. For my long weekend getaway, I prepared one of my most favourite Thai dish; Thai Lemongrass Chicken – Parita Nobthai of @thecrafthumpy
The temperature here has started getting a bit cooler and this weather lends itself to outside eating and camping. We are heading to Mt. Remarkable National park near Port Augusta for the Australia Day long weekend. My favourite activity of the trip was a barbeque in the bush.
In Australia, the barbecue is an icon for Aussie food. Many public parks here provide BBQ facilities. Within these parks you can see different groups of people from diverse backgrounds, enjoying their own styles of barbecue. Each family has their own style of cooking and it looks as though anyone can join in by bringing their own marinated meat to the BBQ party.
The Australian BBQ is a huge tradition in our culture, we love them. We look forward to our weekend breaks and the great Aussie barbie is such a part of our leisure time – Australian Information Stories, 2019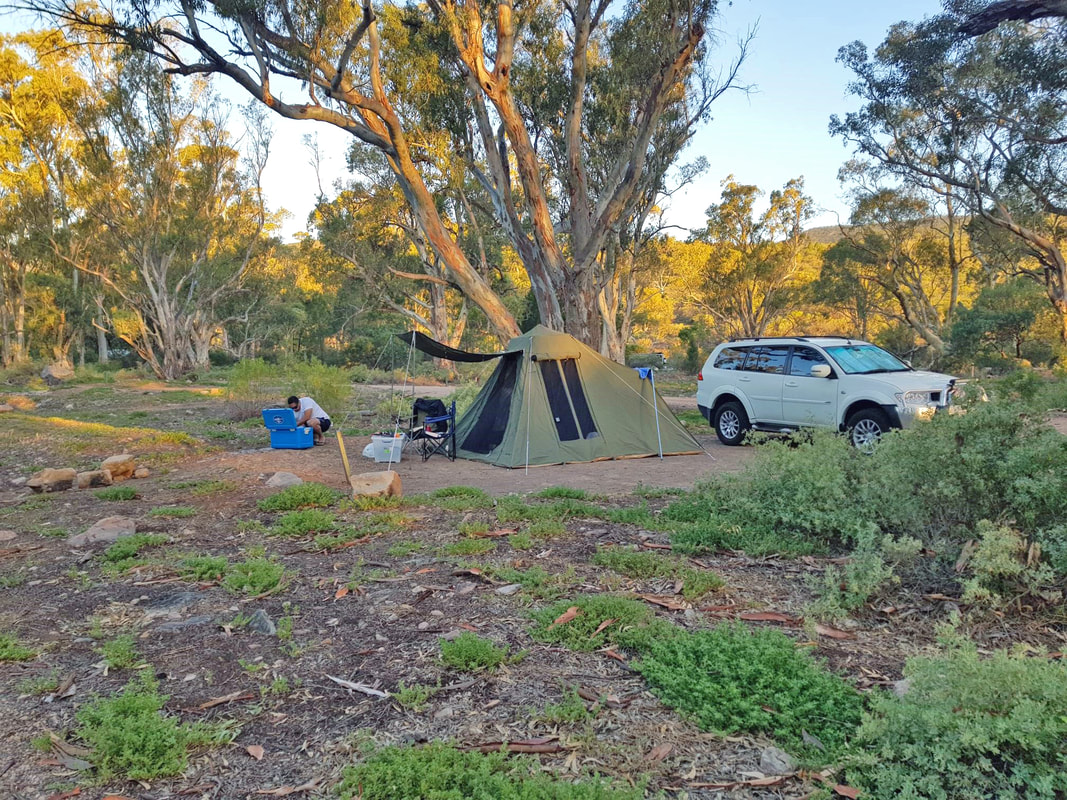 When I moved to Australia, I found that the BBQ was fascinating as it is a great way to know new people and introduce yourself through the food you brought. For my long weekend getaway, I prepared one of my most favourite Thai dish; Thai Lemongrass chicken.
Lemongrass is one of the core ingredients in many Thai dishes. It is the main ingredient in the World-renown Thai dish like "Tom Yum Kung" (Thai Spicy Soup with prawns) and it also combines with different types of Thai dish as a soup base, curry paste or in many types of Thai salad. In Thailand, lemongrass is not only a vegetable grown in many Thai backyards, it is also an economic crops that has many benefits as a culinary herb in Asian cuisines and also has medicinal purposes.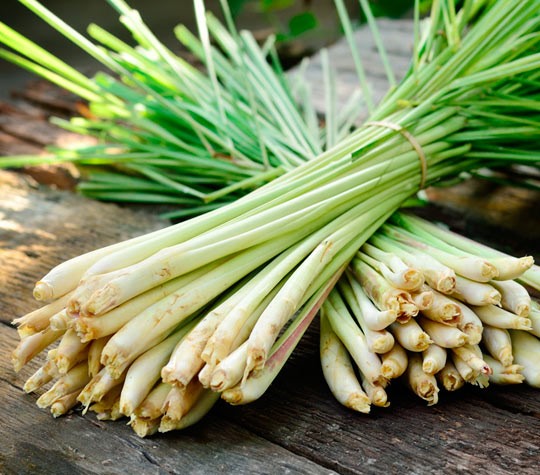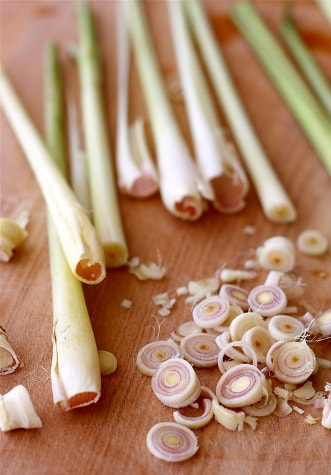 A small tip for using lemongrass is to keep the white and thick part near the root of lemongrass as it is full of intense flavours. You must peel one or two layers out and cut the end that was connected to the root for hygienic purpose. It's better to take the leaves out as is too spiky, you can keep them for a soup base.
To extend the life of the lemongrass is simple, just clean them well, cut them into 3-inch lengths, put in the glass container and then keep them in the freezer. If it's hard to find fresh lemongrass, get a frozen O-Cha lemongrass whole from your nearby Asian supermarkets. It tastes exactly like the fresh one and is more convenient, especially for someone who lives in the desert like me.
In today's dish, lemongrass is the hero of the dish so we will try to preserve the beautiful fragrance of the lemongrass by using soy sauce instead of fish sauce because fish sauce has a strong smell which will overpower the aromatics of the lemongrass.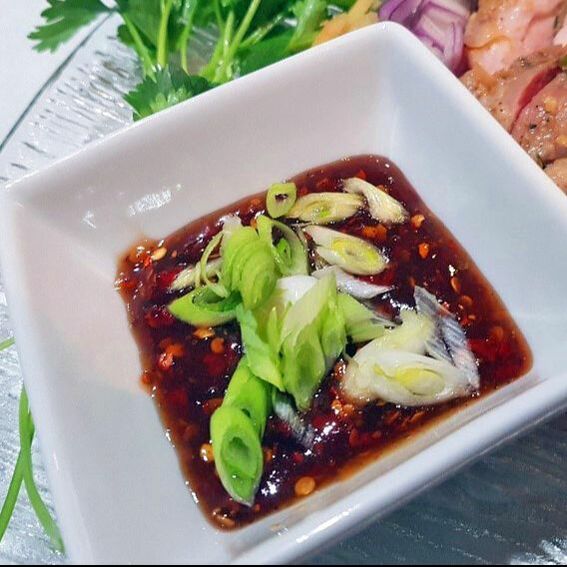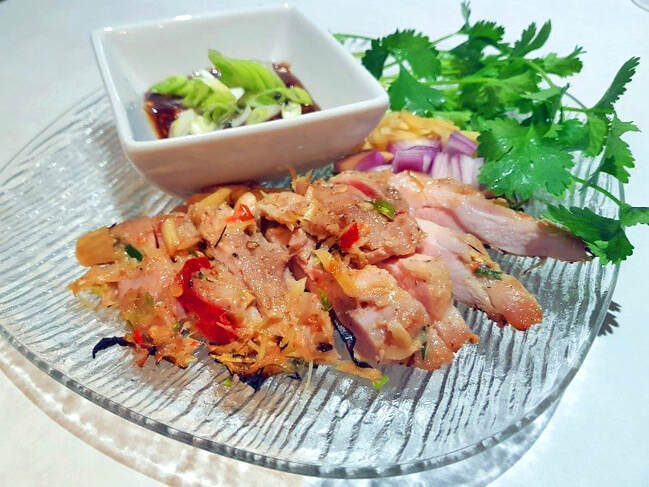 Thai BBQ Lemongrass Chicken
Ingredients
Chicken thighs                   1 kg
Lemongrass                        4 – 5 sticks
Soy sauce                             3 tablespoons
Palm sugar                          2 tablespoons
Salt                                         1 teaspoon
Bird-eye chilli                       3-4 each
Red/Green Long chilli        2 each
Kaffir lime leaf                      5 leaves
Milk                                         1 cup
Garlic                                      6 – 8 cloves
Coriander roots                     3 roots
Pepper                                    1 teaspoon
Tamarind Dipping Sauce
Ingredients
Tamarind paste                    1 teaspoon
Palm sugar                            1-2 tablespoon
Salt                                         a little pinch
Dried Chilli flakes                1-2 teaspoon
Water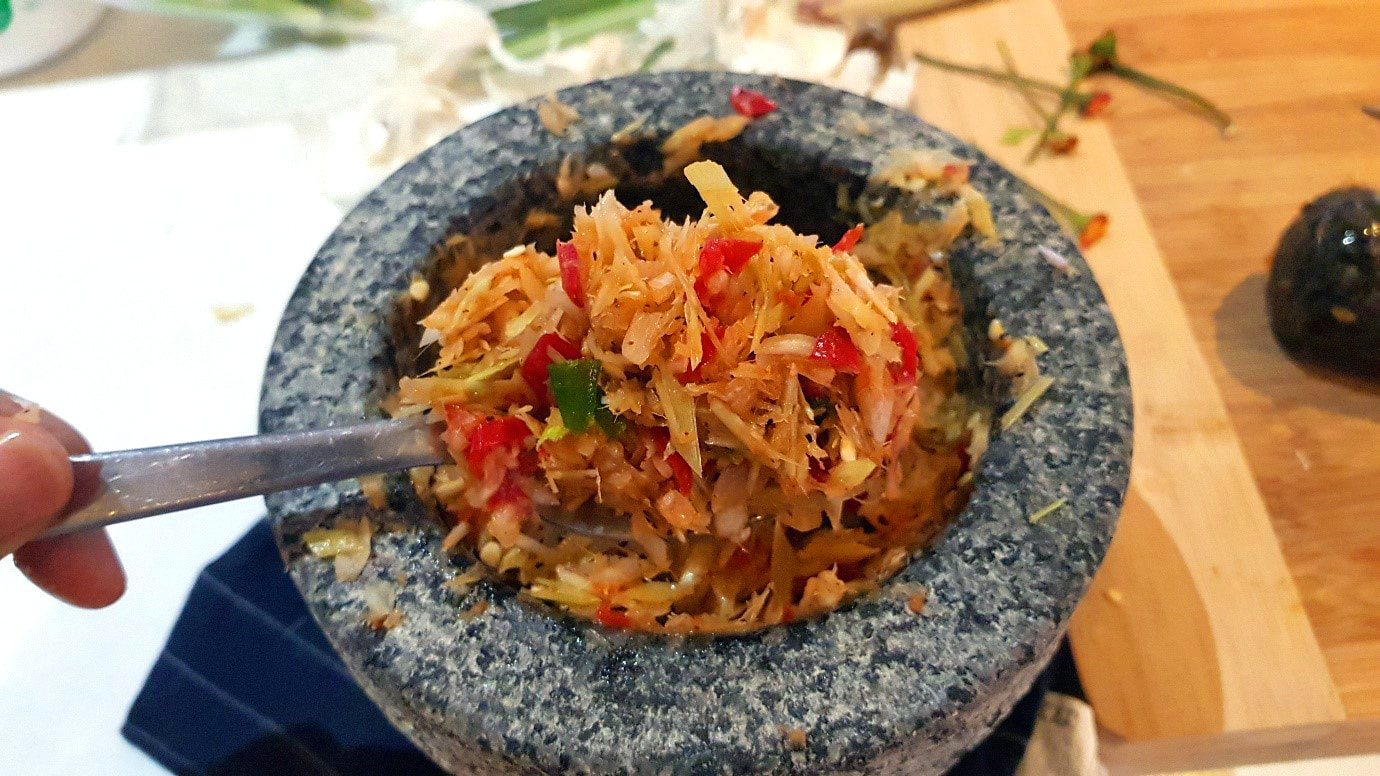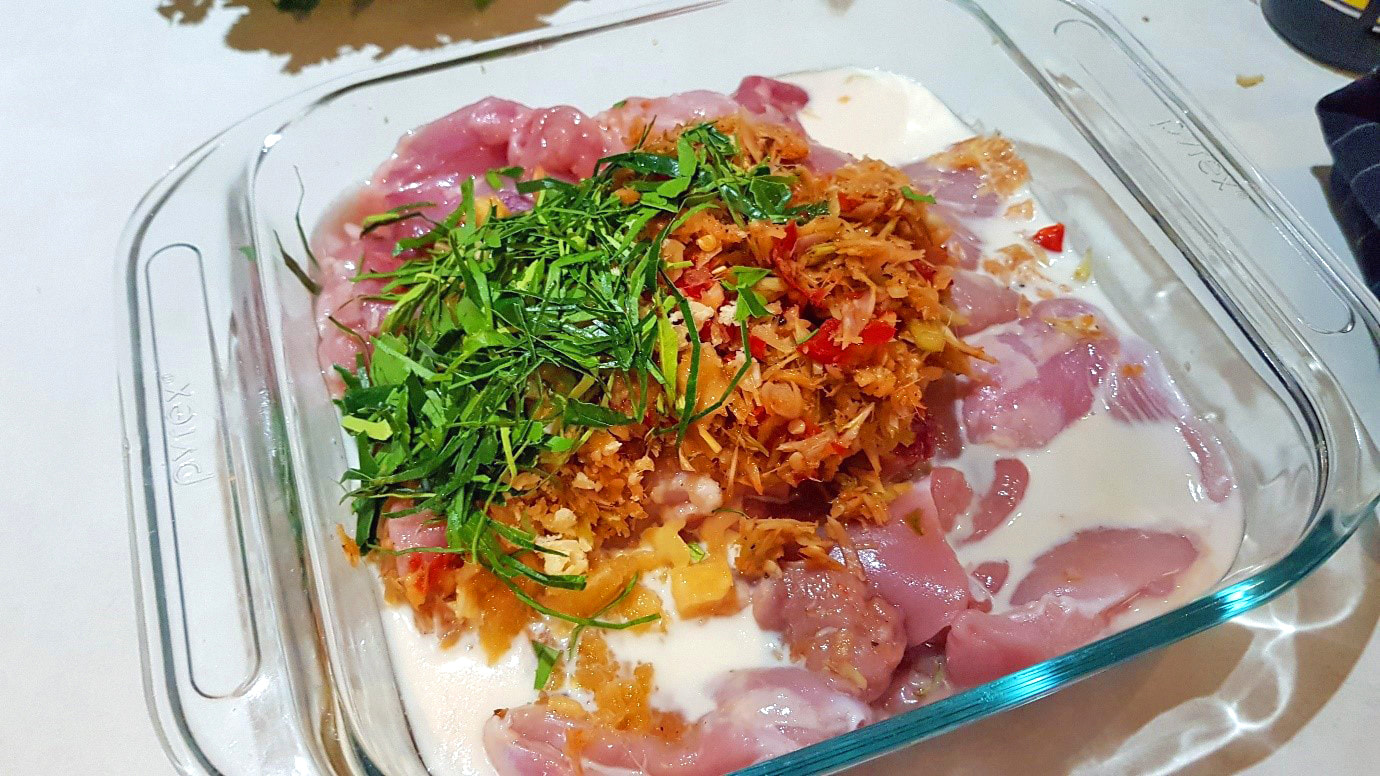 How to marinate
Crush garlic, coriander roots and pepper using a pestle and mortar
Slice lemongrass, bird-eye chilli and long chilli and add sliced lemongrass and chillies in to mortar and mix with ingredients prepared in the first step
Clean chicken thighs and lay them flat in the bowl or tray. Use a fork to pinch on the chicken to help with absorbing.
Put all crushed ingredients from second step on the chicken thigh, add soy sauce, palm sugar, salt and milk
Mix everything together and leave it in the fridge for 4-6 hours
Cook marinated lemongrass chicken on BBQ and eat
How to make dipping sauce
Add a dash of water in a saucepan
Add palm sugar and tamarind paste, bring to the boil and stir well until it's sticky
Add a pinch of salt and taste if it's sweet and sour as it needs to go with grilled chicken thigh that will be slightly salty
Sprinkle on some chilli flakes, depending on how much spiciness you want
Remove from heat and put dipping sauce in a cup then sprinkle some chopped spring onion on top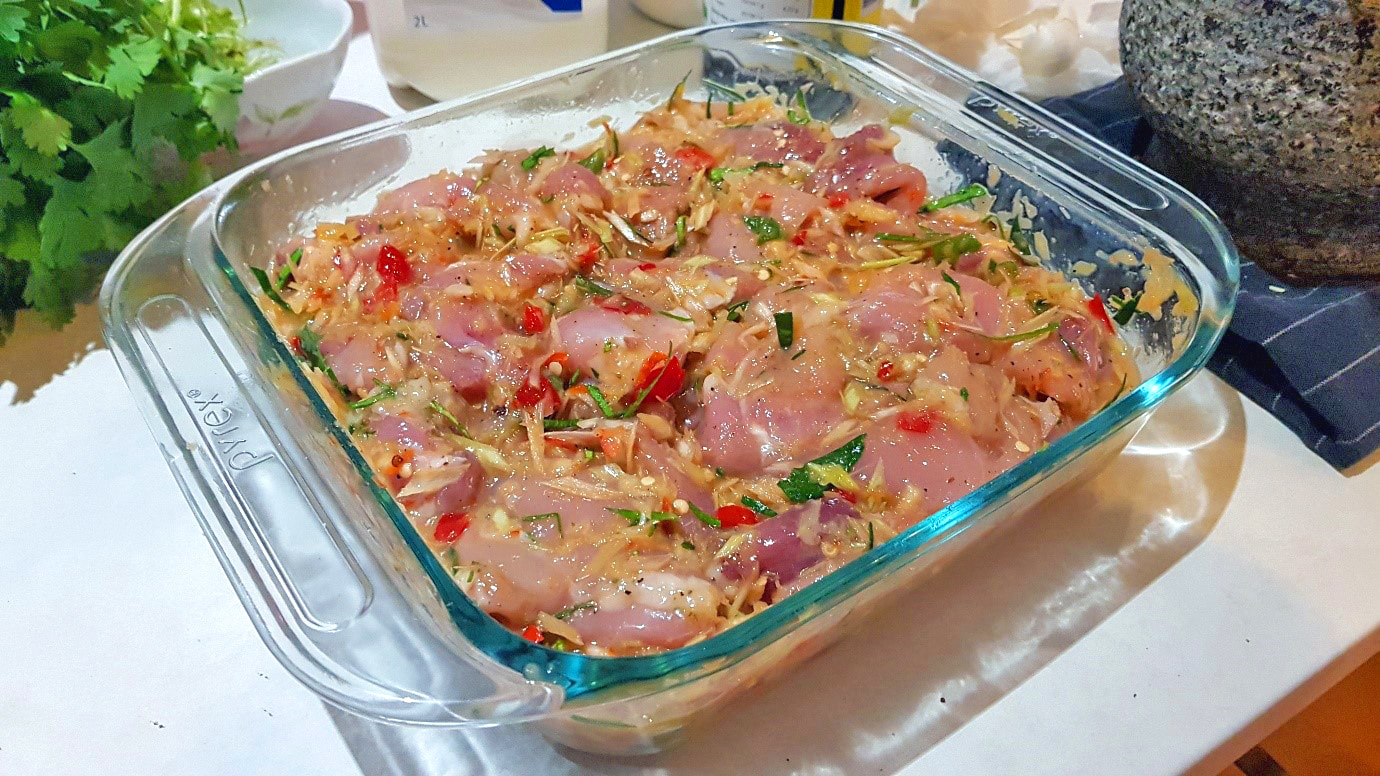 To prepare for our Thai BBQ lemongrass chicken, we chopped all fresh ingredients and traditionally used a mortar and pestle to the crush garlic, coriander roots, chillies and lemongrass together as we want good texture in the marinade however you can use the blender if it's more convenient. In this recipe we use milk to make our chicken thigh juicy and tender. You can follow this recipe using pork as well with pork neck being the recommended cut.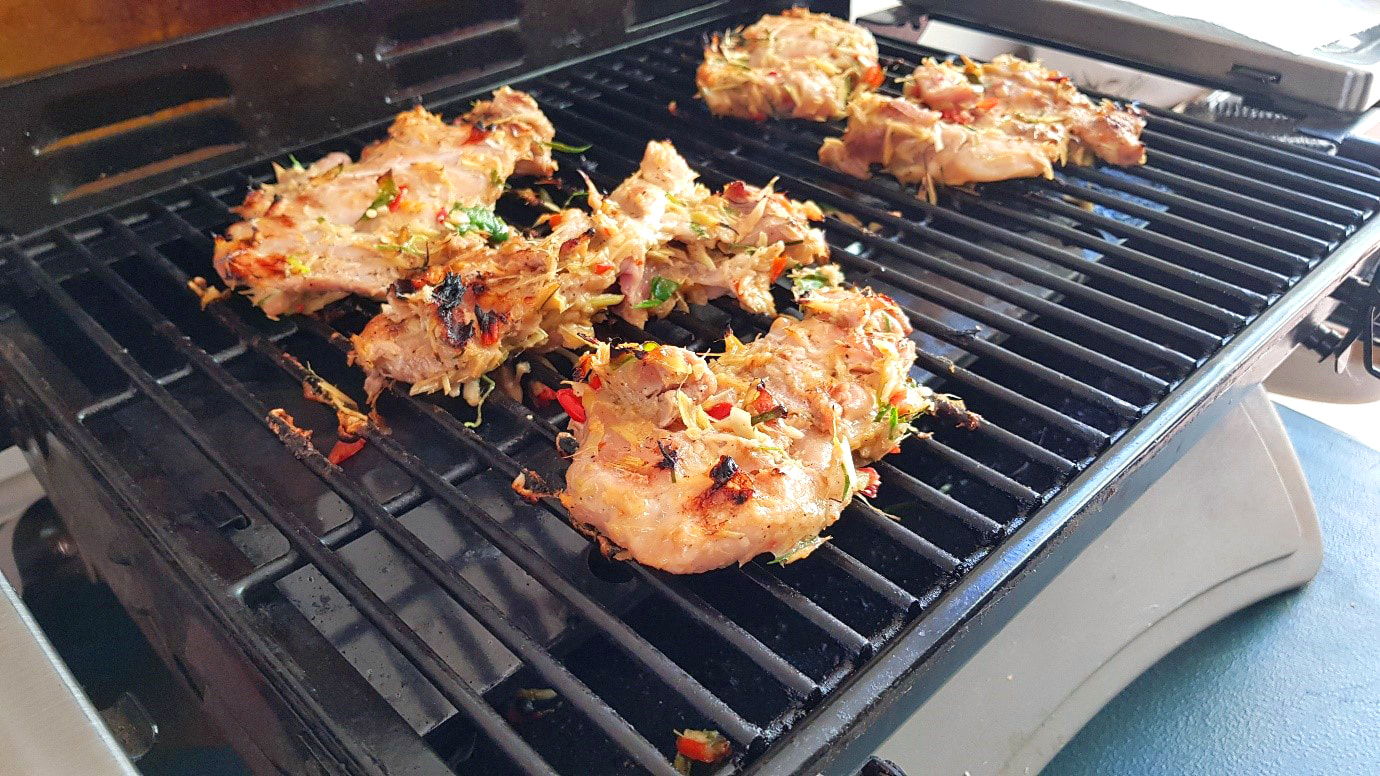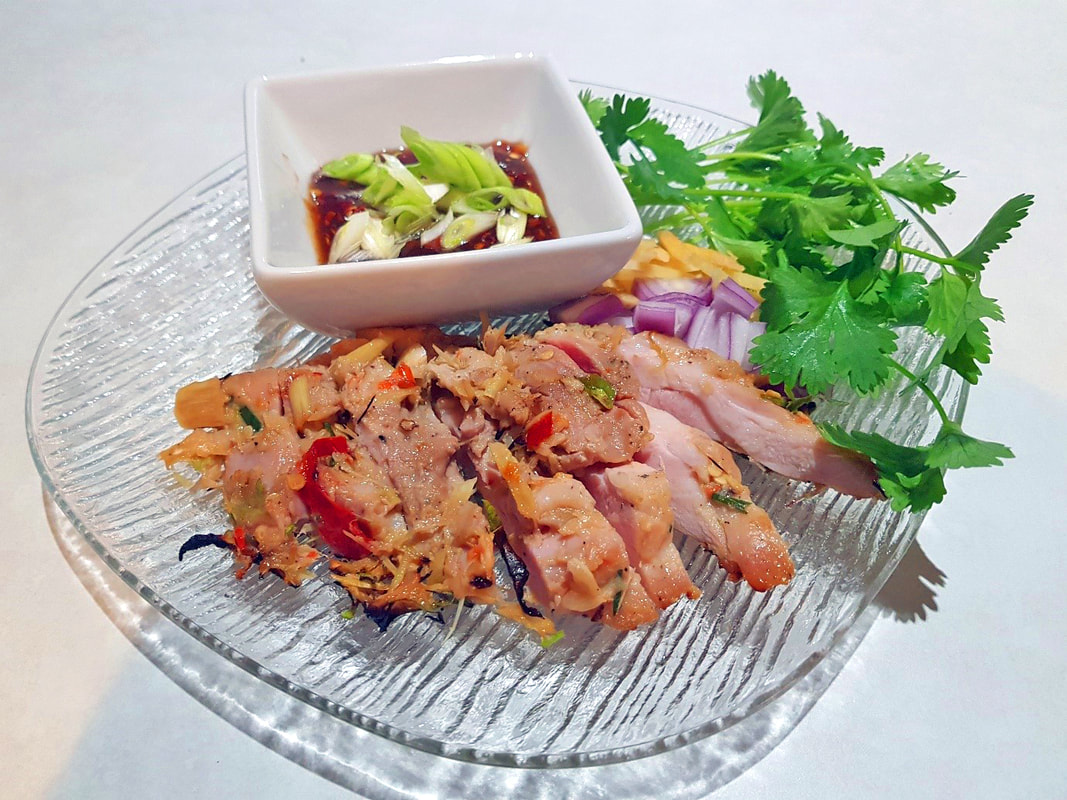 It was interesting watching lamb chops, kangaroo steaks, emu sausage and Thai lemongrass chicken sizzling together on the barbeque. This dish is best to serve with fresh coriander, sliced ginger, sliced red onion and some sticky rice. We had a great weekend camping in the mountains and hopefully this recipe can bring a Thai twist to your upcoming barbeque or camping trip. Have a good weekend and enjoy cooking!