Thai Fish Cake Recipe: Tod Mun Pla (ทอดมันปลา)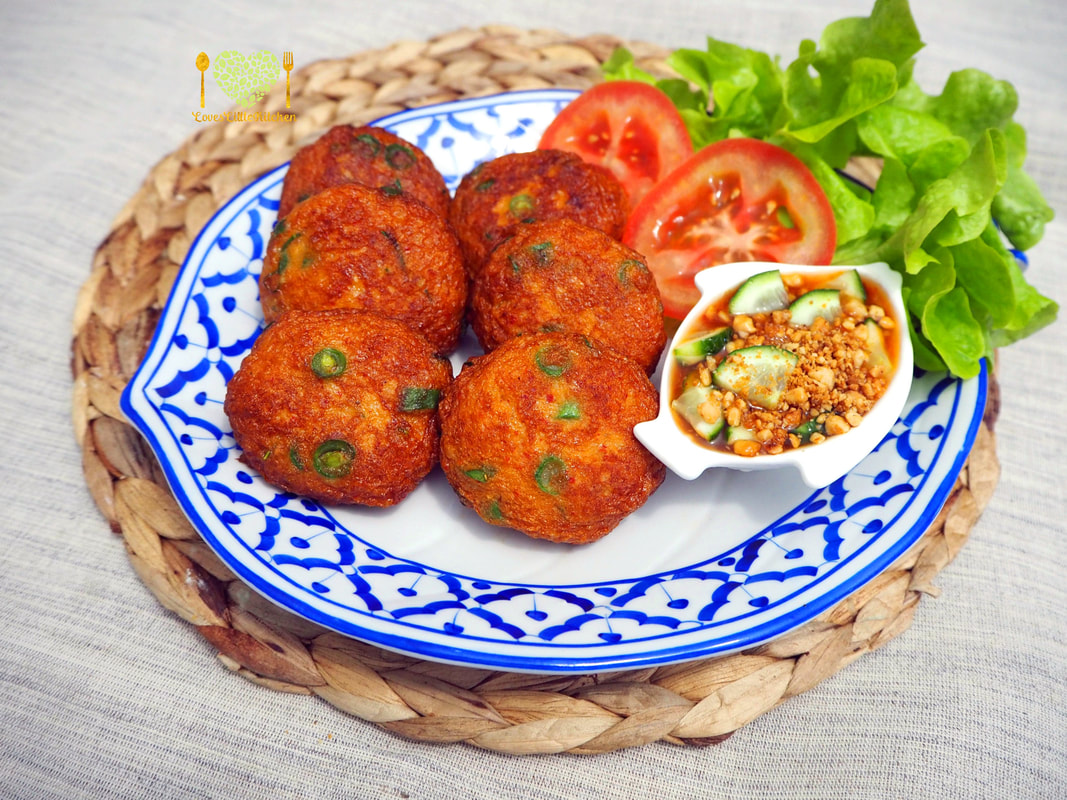 A great street food that you can find all over Thailand and is also a fantastic entrée that is both spicy and chewy – Warattaya Smith @loveslittlekitchen
A great street food that you can find all over Thailand and is also a fantastic entrée that is both spicy and chewy.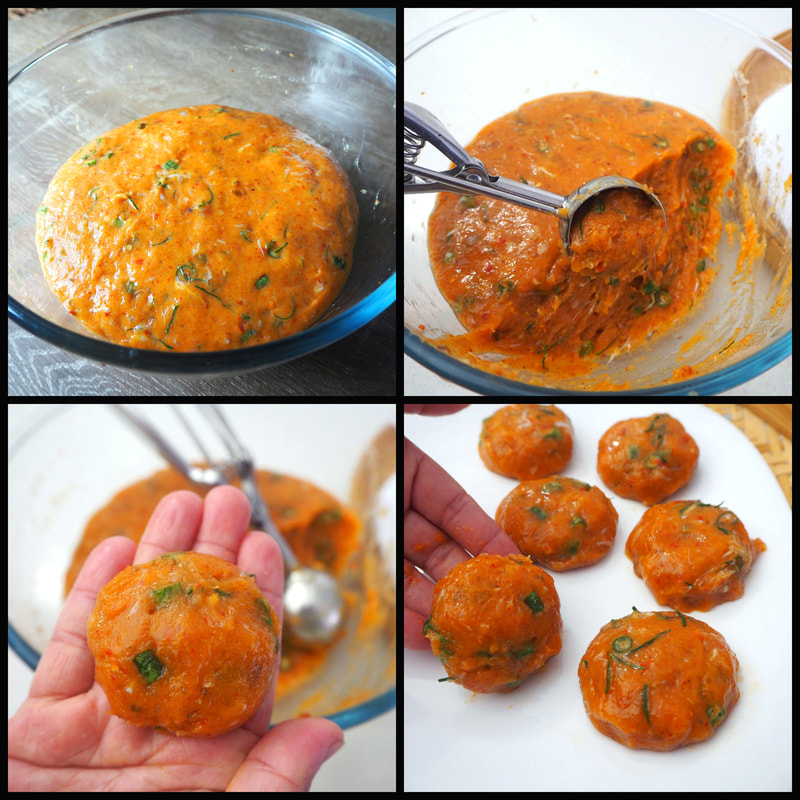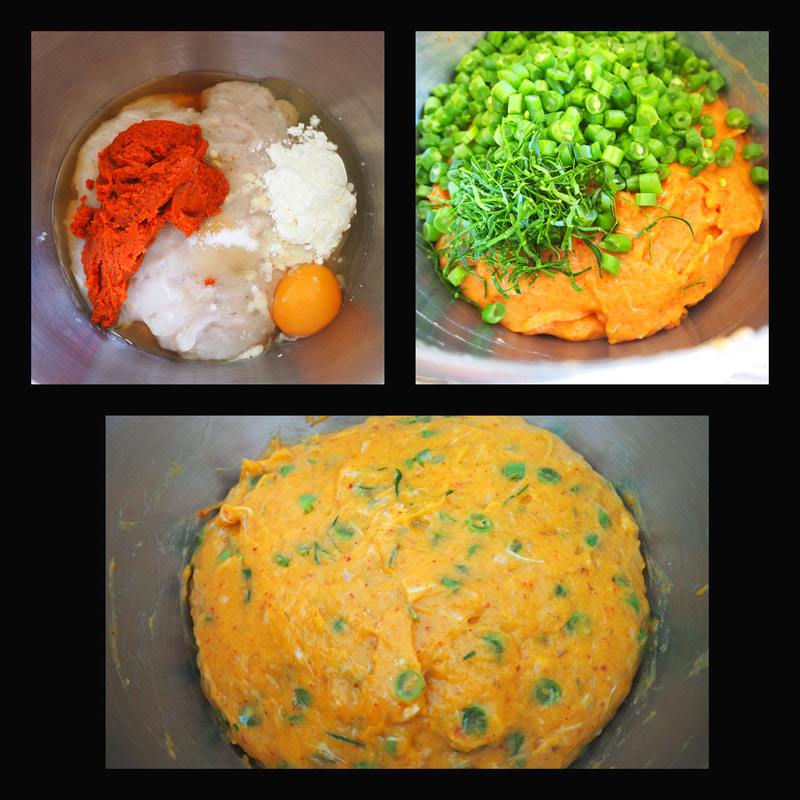 In Thai 'Tod Mun' means deep fry and 'Pla' means fish
In Thailand, Clown feather back fish (Pla Grai) is the most commonly used fish for fish cakes.
In Australia, I use Basa fish fillets as it is similarly tender to Pla Grai but you can experiment with different types if this is not available.
I also like to add frozen prawns as I find it adds to the springy texture.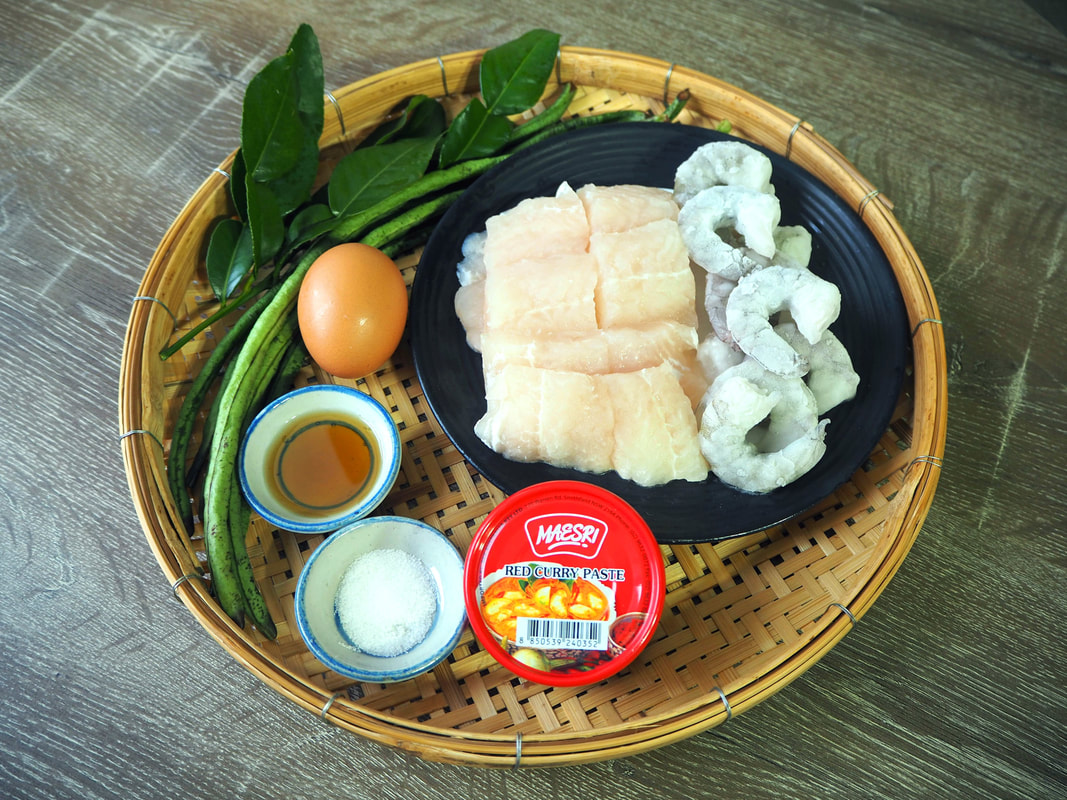 Ingredients
Basa Fish Fillets 500 g
Frozen prawns 500 g
Red curry paste 120 g
Egg 1
Sugar 1 1/2 tsp
Fish sauce 1/2 tbsp
Green bean 150 g
Kaffir lime leaves 6
Instructions
Place fish fillets in freezer for 1 hour to make cold and icy before blending. Or alternatively you can add some ice cubes just to make sure ingredients are cold. This helps the mix keep cool and moist.*
Blend the ingredients until no longer runny but thick, like cake mix. A food processor is also great as it will give it an airy fluffy texture.
Form the patties. When making the patties it is best to have wet hands as the mixture is very sticky.
Deep fry the fish cakes in batches until golden. You should only need the stove on low to cook these in the oil.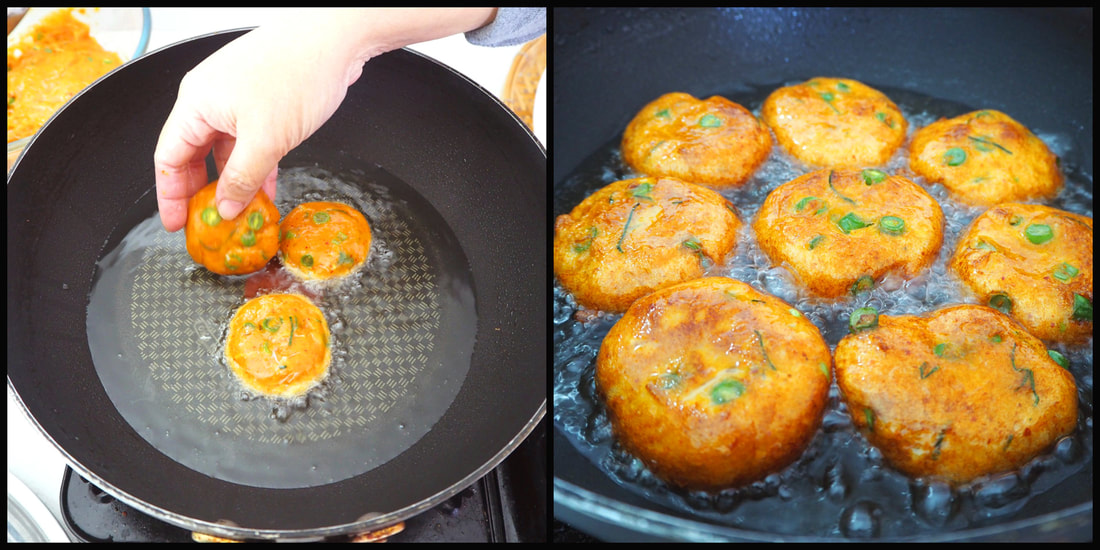 I used Thai sweet chilli for dipping sauce along with cucumber and roasted ground peanuts
​Very easy to make with only few ingredients.
*Another great thing is you can keep the mix covered in the fridge until needed.