Thai Golden Cups Recipe | Kra Thong Thong | กระทงทอง
Thai Golden Cups (Kra-Thong-Thong) is one of the easiest appetizers I have made and very popular not only back in Thailand but popular as an entrée with Thai restaurants throughout the world – Warattaya Smith of @loveslittlekitchen
Thai Golden Cups (Kra-Thong-Thong) is one of the easiest appetizers I have made and very popular not only back in Thailand but popular as an entrée with Thai restaurants throughout the world.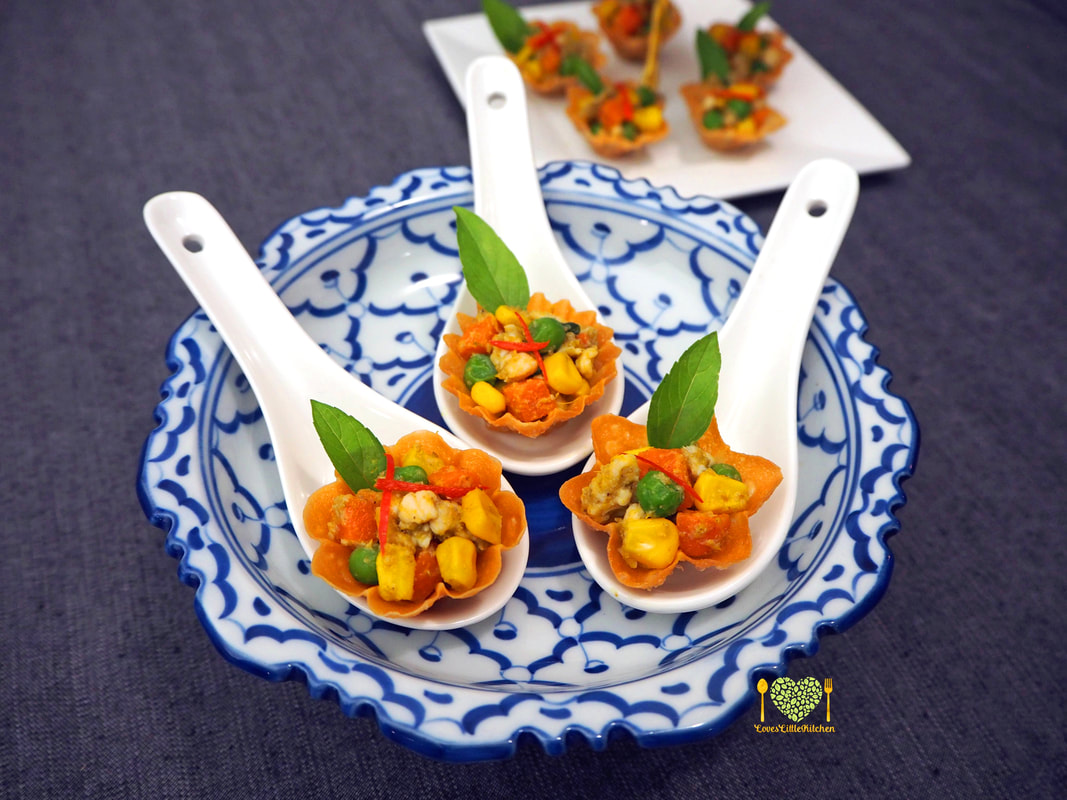 Once an appetizer only for royalty and the well to do it now populates many markets and street stalls throughout not just Thailand but much of South East Asia where the different regions have their own twist on the delicious filled fried pastry.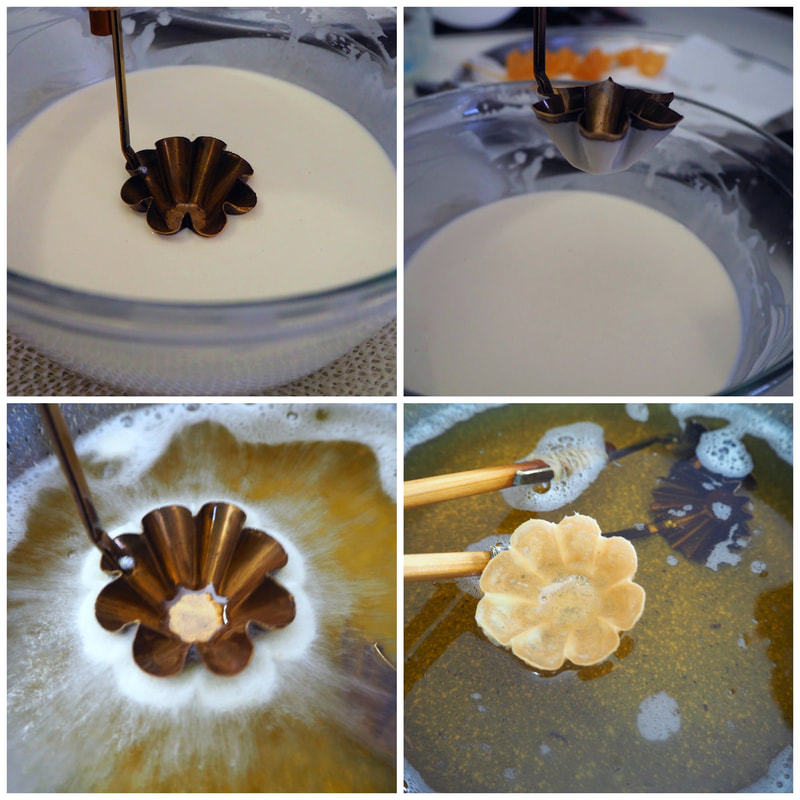 This is a great snack for kids as well as it's not just yummy and fresh to eat but a fun and easy recipe for them to help you with.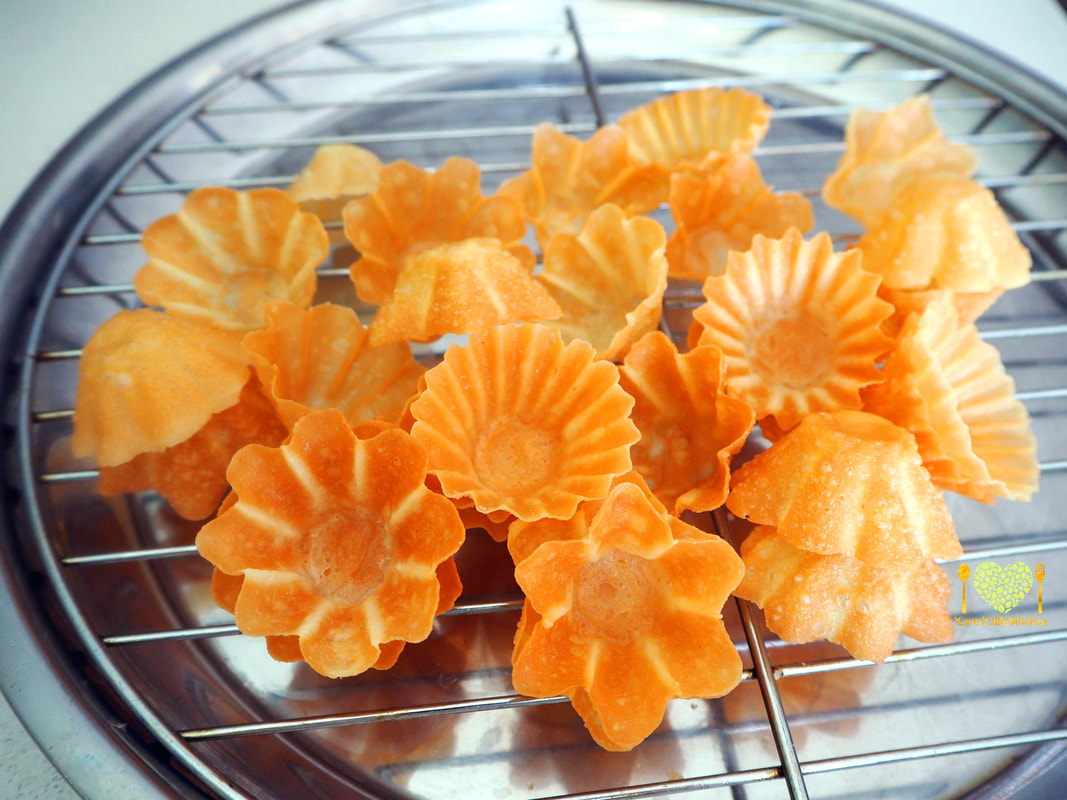 There aren't any strict filling ingredients with Kra-Thong-Thong as you can use almost anything from chicken, pork, beef and fish to just a vegetarian filling. You can also use up frozen packet vegetables in your freezer if you want to save time.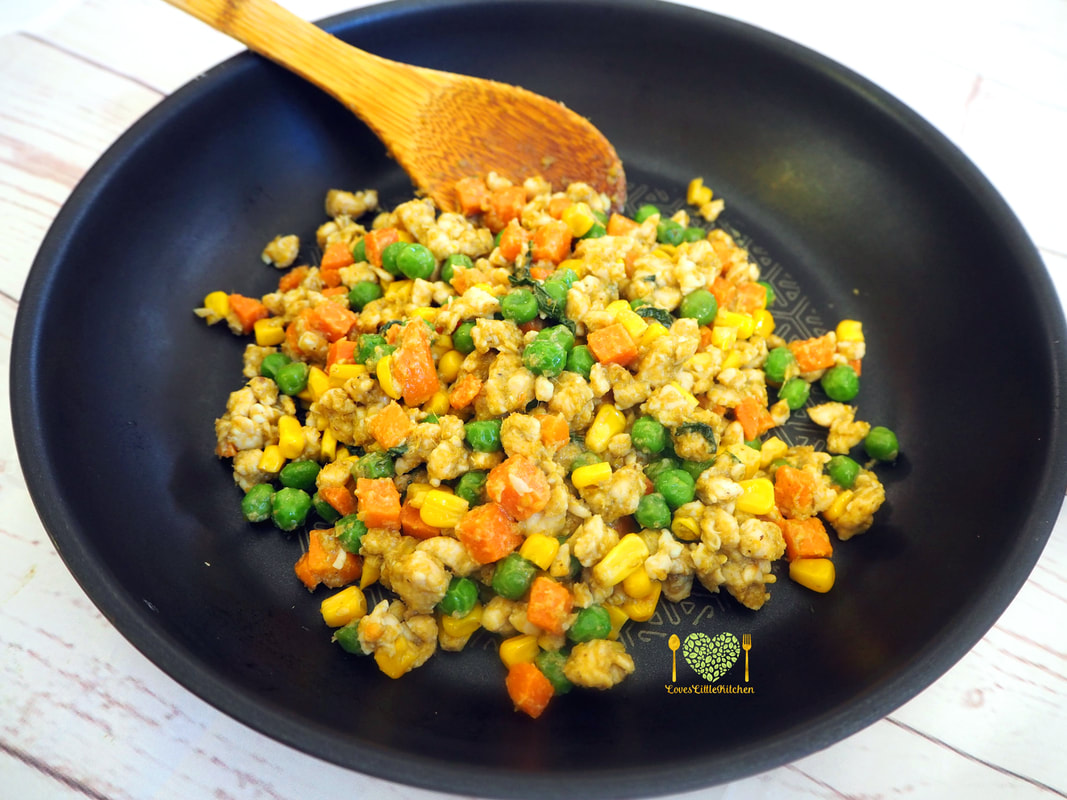 I'm lucky enough to have Kra-Thong-Thong moulds that I brought from Thailand (You can find them online). If you don't have these moulds you can use anything that will shape like a cup such as a soup ladle for example.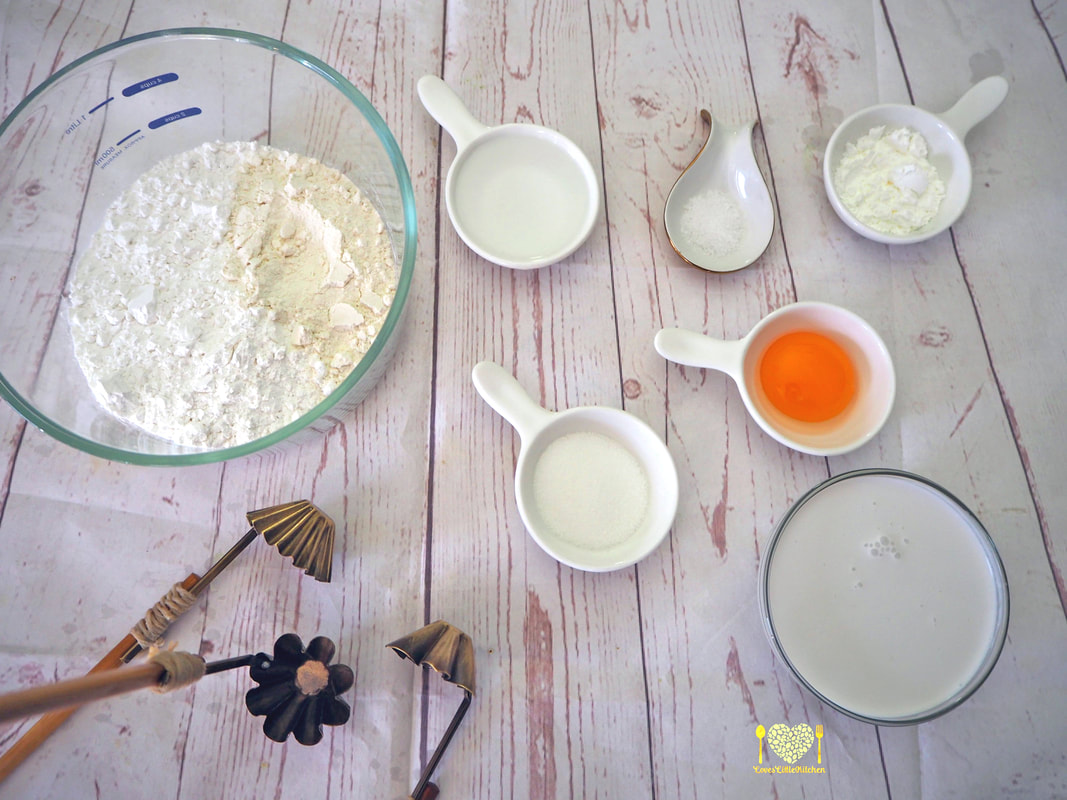 Cup Ingredients
Rice flour 3/4 cup
All Purpose flour 1/3 cup
Corn starch 1 tbsp
Egg yolk 1
Salt 1/2 teaspoon
Coconut milk 1 cup
Lime water 4 tbsp
Sugar 1 tbsp
Cup Instructions
Mix all flour and starch ingredients in a mixing bowl and add corn starch, sugar, salt, egg yolk, lime water and gradually stir in coconut milk.
Continue stirring until mixture is consistent and when you are happy pour through a sieve to remove any lumps.
Heat vegetable oil in a pot and place your moulds inside to heat as well. (your mixture will stay on a hot mould when dipping better than a cool one)
When ready dip your mould into the mixture and fry in the pot moving about so it can work its way off. Keep the mould near the top of the oil as you move about and as it's starting to come away from the mould I like to touch the mould to the bottom as I find that flattens any bubbles that form at the mould bass.
Fry until golden and place onto paper towels to dry.(Sometimes a wood skewer is handy to help remove the cup from mould)
TIP: Stir the flower mix each time you dip with your mould as this will help stick.
Filling Ingredients:
Chopped chicken ¾ cup
Green curry paste 1 tbsp
Carrots, peas, corn. 1 cup mixed
Coconut milk ½ cup (Just use as much as you feel you need)
Palm sugar ½ tsp (add as little or as much as you like)
Fish sauce ½ tsp (add as little or as much as you like)
Basil chopped 1/3 cup
Filling Instructions
In pan low heat stir a little coconut milk with green curry paste
Add chopped chicken and stir with your coconut green curry until cooked and starting to dry
Add some more coconut milk then carrot, pea's, corn and stir well.
Add palm sugar and fish sauce. Don't cook vegetables too long as you want to retain their fresh crispiness and colours.
Place your cooked filling into a serving bowl ready to add to your golden cups.
TIP: Best to add filling just before eating as it can make crispy cup soggy if left too long.
TIP: If using another day place both in a separate sealed container's.