Thai Layered Dessert Recipe: Khanom Chan (ขนมชั้น)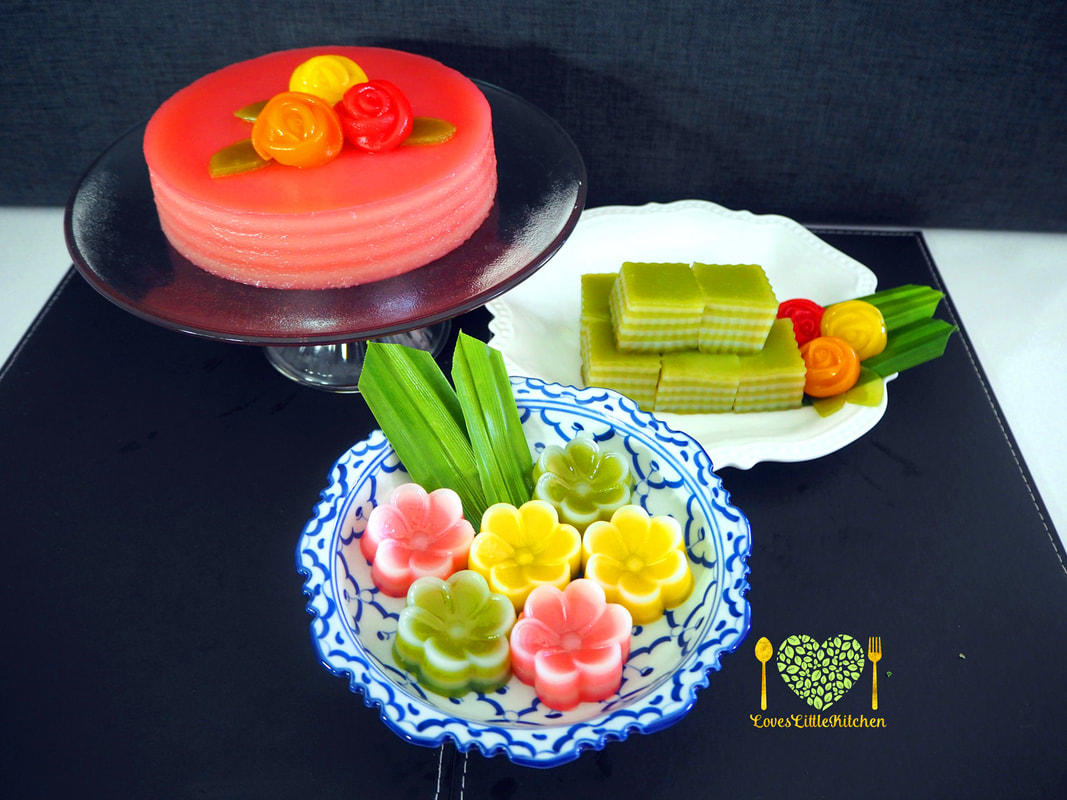 This silky, chewy and coconutty thick jelly like dessert is usually made with 9 layers as the number nine in Thailand means luck, happiness and prosperity and was once used for auspicious occasions – Warattaya Smith of @loveslittlekitchen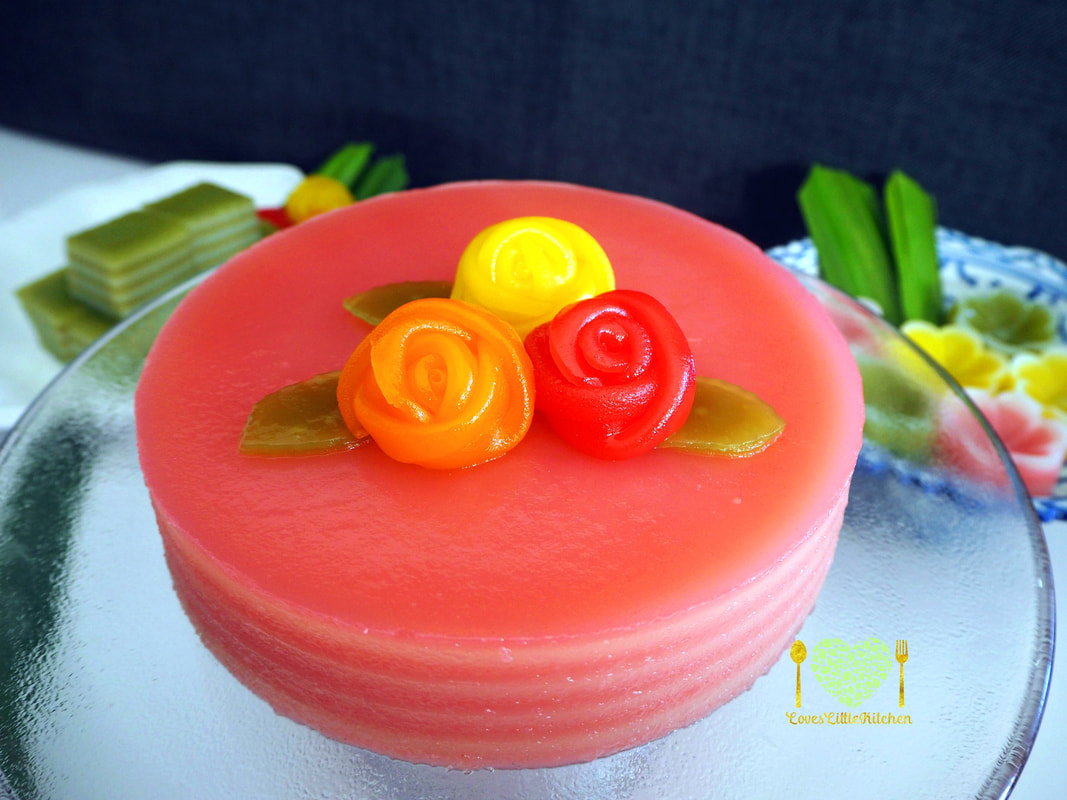 In Thai, the word "Khanom" (Thai: ขนม) means dessert and "Chan" (Thai: ชั้น) means layer
A popular and common dessert seen all across Thailand in markets, shops and restaurants.
This silky, chewy and coconutty thick jelly like dessert is usually made with 9 layers as the number nine in Thailand means luck, happiness and prosperity and was once used for auspicious occasions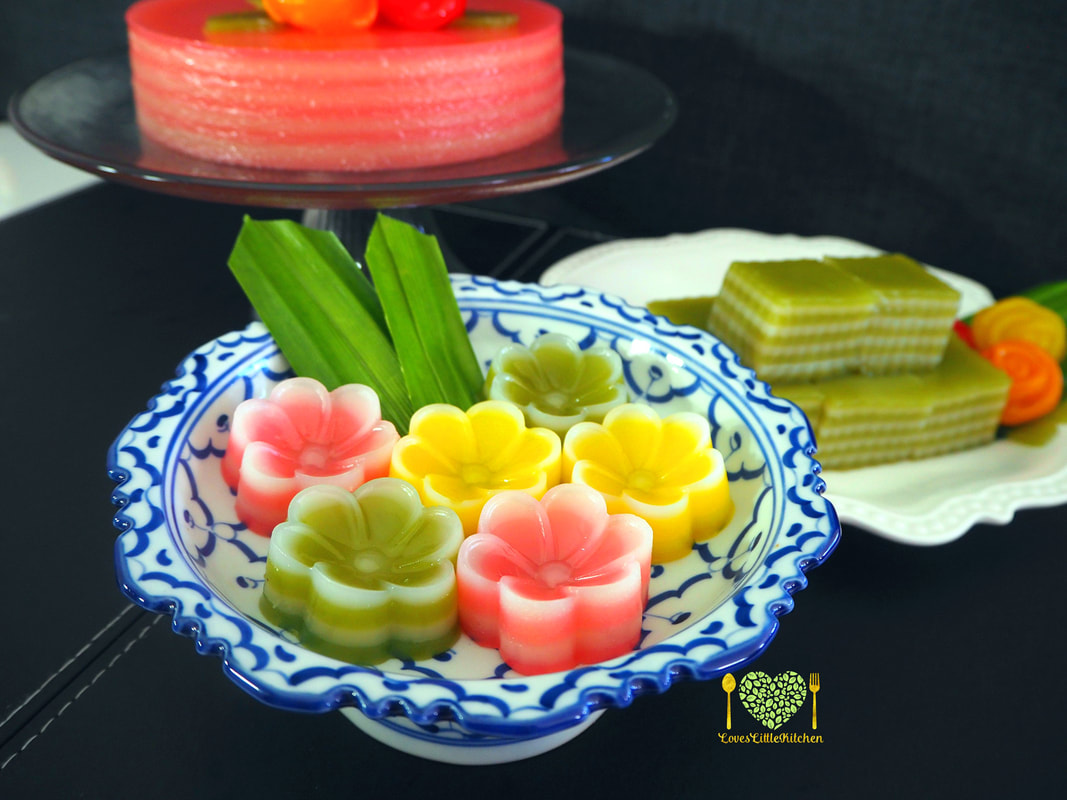 In Thailand you will often see Khanom Chan cut into green and white squares but you can make as many colours and shapes as you like.
I made Khanom Chan in the shape of a cake with pink and white layers as birthdays are one of the occasions it can often be seen.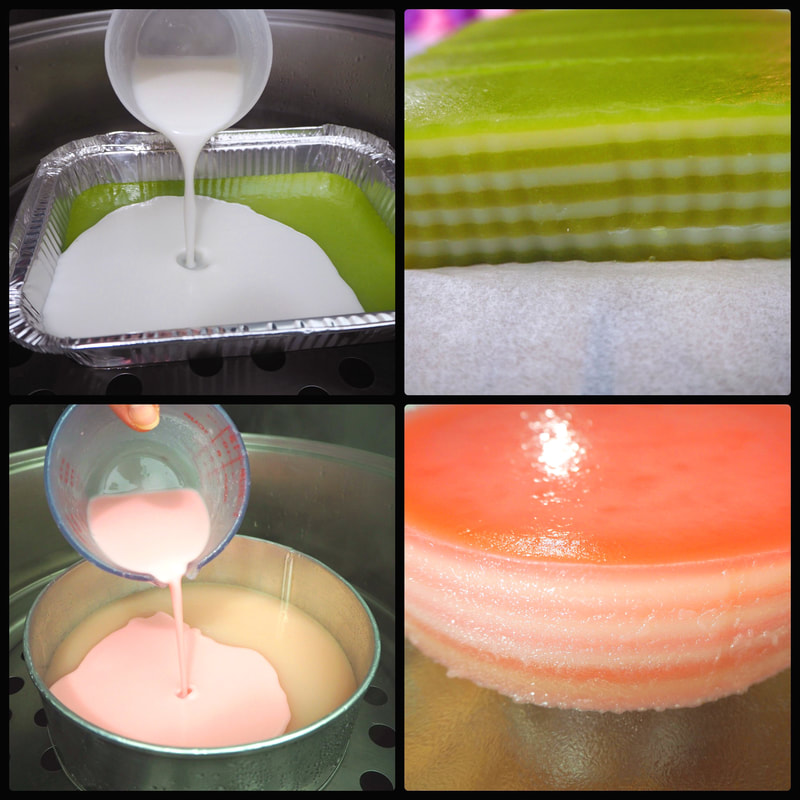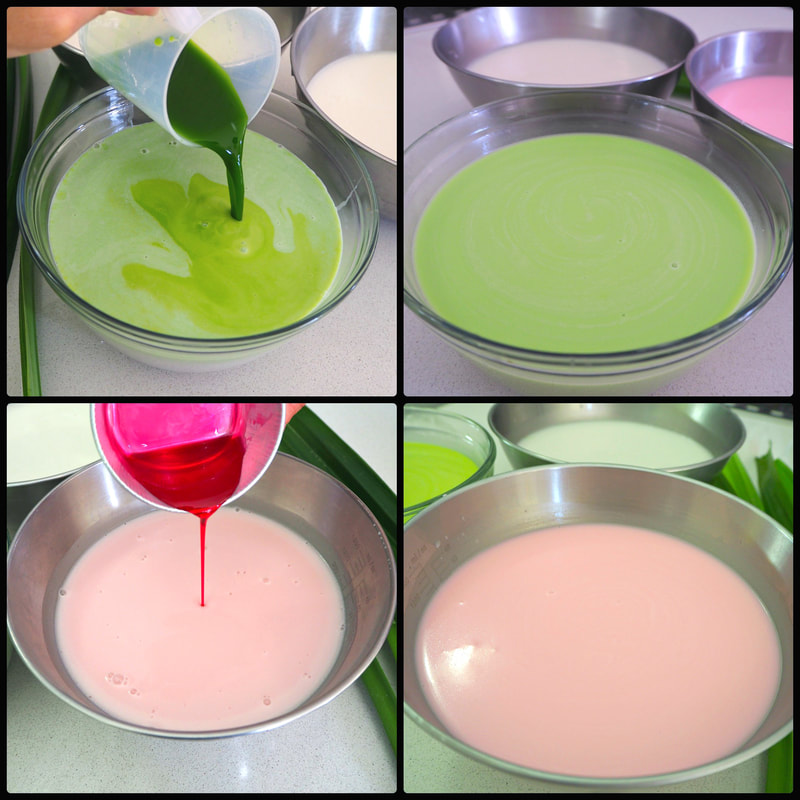 ​You can use pretty much anything that can be steamed such as cake pans, aluminium trays and silicon moulds.
My husband enjoys these desserts and my family often gift them to him when we visit Thailand.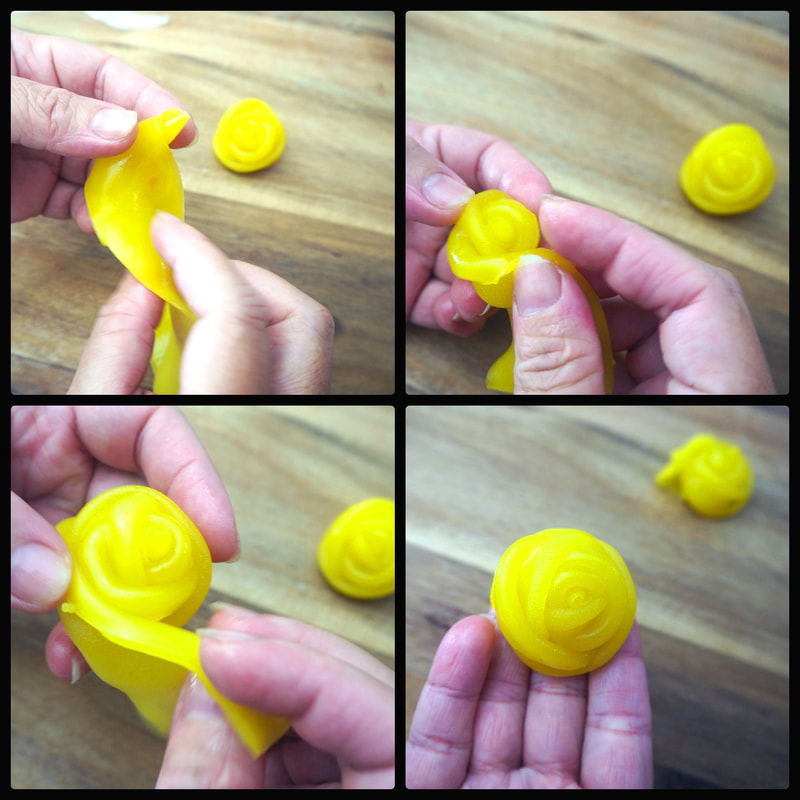 Ingredients
Coconut Cream 900g
Coconut Milk 900g
Tapioca Flour 480g
Arrowroot Flour 150g
Rice Flour 30g
Sugar 920g
Salt 1tsp
Pandan Juice 100g (or you can use pandan essence)
I made the Pandan Juice by blending 100g water with chopped pandan leaves and straining.
As seen in added video.
You can also use food colouring as I did with the pink.
I made a large amount with this recipe but you can halve each ingredient if you want to start smaller.
Instructions
Mix the flours and salt together in a bowl. Knead the flour mix while slowly adding coconut cream bit by bit for roughly 15 minutes or until a smooth doughy texture. Do not use up all the coconut cream for this as you will add the rest once you have achieved the texture.
Combine the coconut milk and sugar in a saucepan. Cook on medium heat just until the sugar is dissolved, avoiding bringing the liquid to the boil. Set aside until warm.
Strain the coconut milk, sugar syrup then pour into the flour mix bit by bit while stirring with a whisk.
Once ingredients is mixed pour into separate bowls in equal measure to ready for colouring.
Stir in the colours of your choice.
Ready the steamer by adding water and putting on high heat till boil (recommended: a tiered metal Chinese steamer)
Wipe your moulds (tray, cake pan or silicon moulds) with cooking oil to easily remove dessert later. Then leave inside the steamer for 5 minutes until hot.
Pour first colour into the tray not over 5mm thick (tip the steamer to allow the colour to cover the width of the tray) Steam for 5 minutes.
Tip: Between each colour wipe the lid of the steamer so water does not drip onto the dessert.
Steam the next 4 colour layers for 5 minutes each as shown in step 8.
Tip: Continue to stir colours before pouring into steamer so it remains consistent.
Steam layer 6 for 6 minutes, layer 7 for 7 minutes and layer 8 for 8 minutes.
Layer 9 the final layer to be steamed for 10 minutes.
Set aside to cool completely before cutting and serving. Khanom chan is best on the day it's made, but will last a few days in the fridge (although the texture may become slightly less chewy).