Thai-Style Congee Recipe | Jok
A typical Aussie breakfast may be bacon and eggs, or smashed avo on toast, but have you ever wondered what the Thais eat? … there are popular dishes that many Thais particularly love eating in the morning, such as Khao Tom (rice soup) Khao Neow Moo Ping (grilled pork skewer and sticky rice) and Patongo (fried bread stick). Another popular one is Jok, a Thai version of the Chinese rice dish – congee – Charinya Ruecha of @charinyaskitchen
A typical Aussie breakfast may be bacon and eggs, or smashed avo on toast, but have you ever wondered what the Thais eat?
Well it's possible to eat almost anything for breakfast in Thailand! The Thais love to eat the same meals for lunch and dinner. Don't be surprised if you see Pad Kra Pao (stir-fried chilli basil), fried rice, Pad Thai and Pad See Ew at the hotel breakfast buffet. In fact I know many Thais who would happily have papaya salad for their breakfast!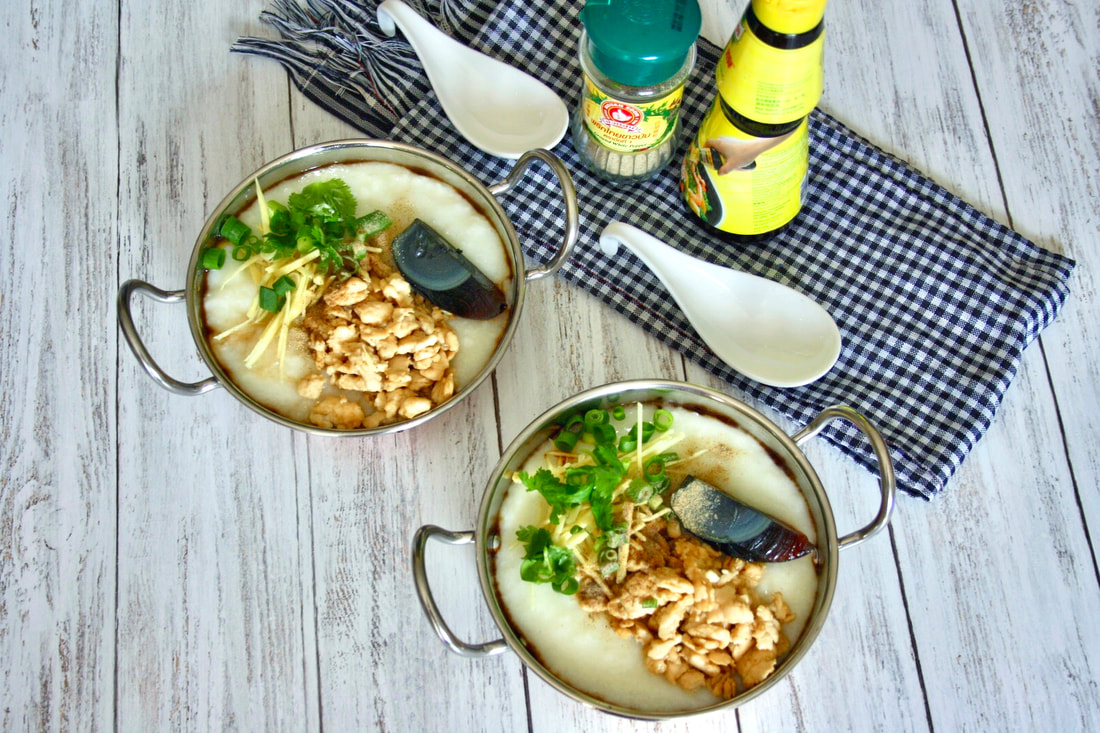 In saying that, there are popular dishes that many Thais particularly love eating in the morning, such as Khao Tom (rice soup) Khao Neow Moo Ping (grilled pork skewer and sticky rice) and Patongo (fried bread stick). Another popular one is Jok, a Thai version of the Chinese rice dish – congee.
Jok contains the base of rice porridge, sliced ginger, chopped coriander, spring onions and your choice of protein such as chicken, pork, soft boiled egg or century egg. To really enhance the flavour, condiments are a must for Jok, these include white pepper and Maggi's Seasoning sauce.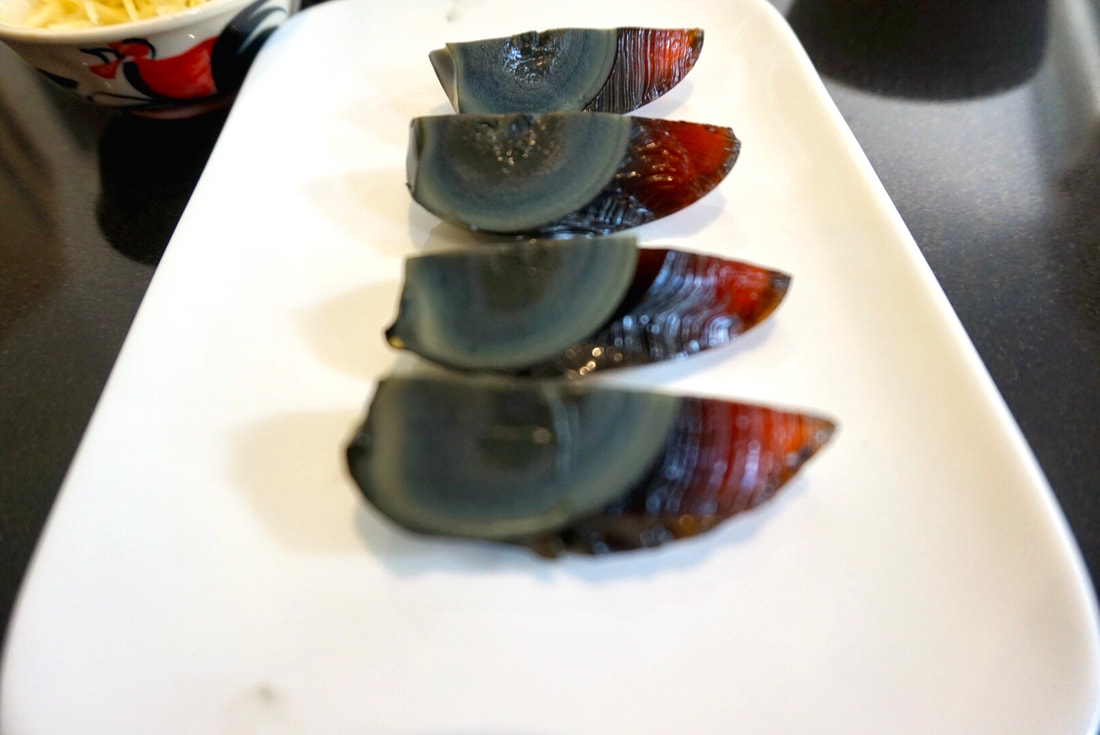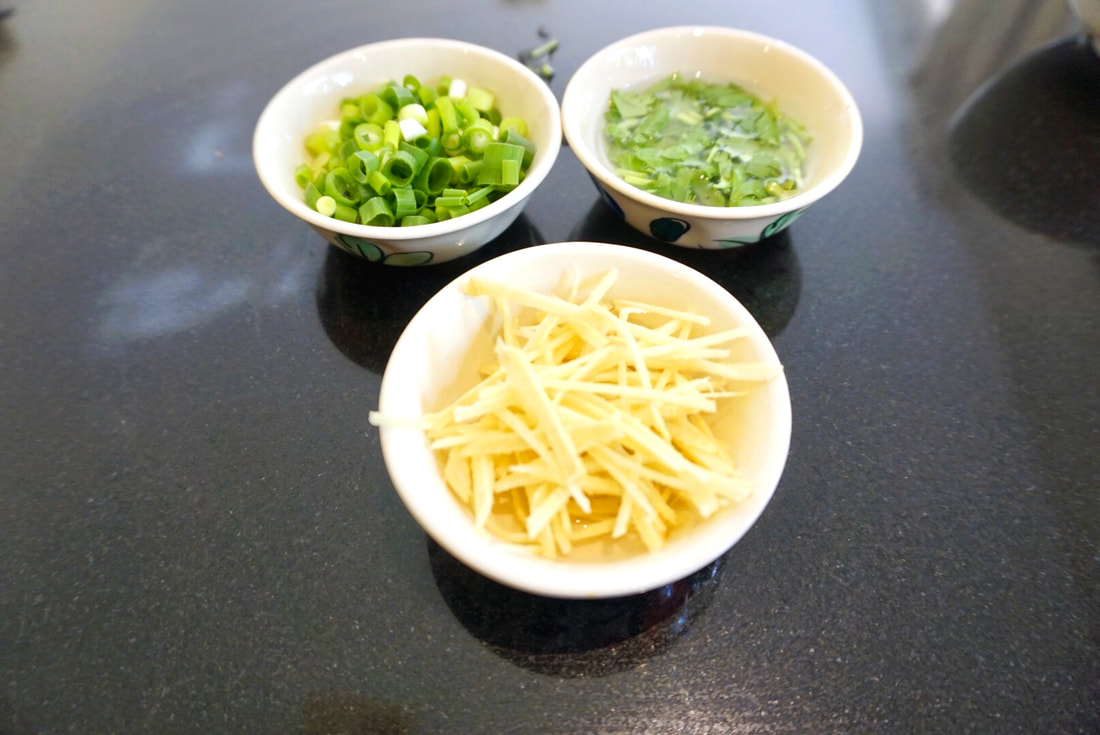 It's not common these days in Thailand to cook the dish due to it being so time consuming. However it's easy to find a hearty bowl of Jok in the markets early in the morning. Today I will show you a quick and easy version of Jok that you can cook at home.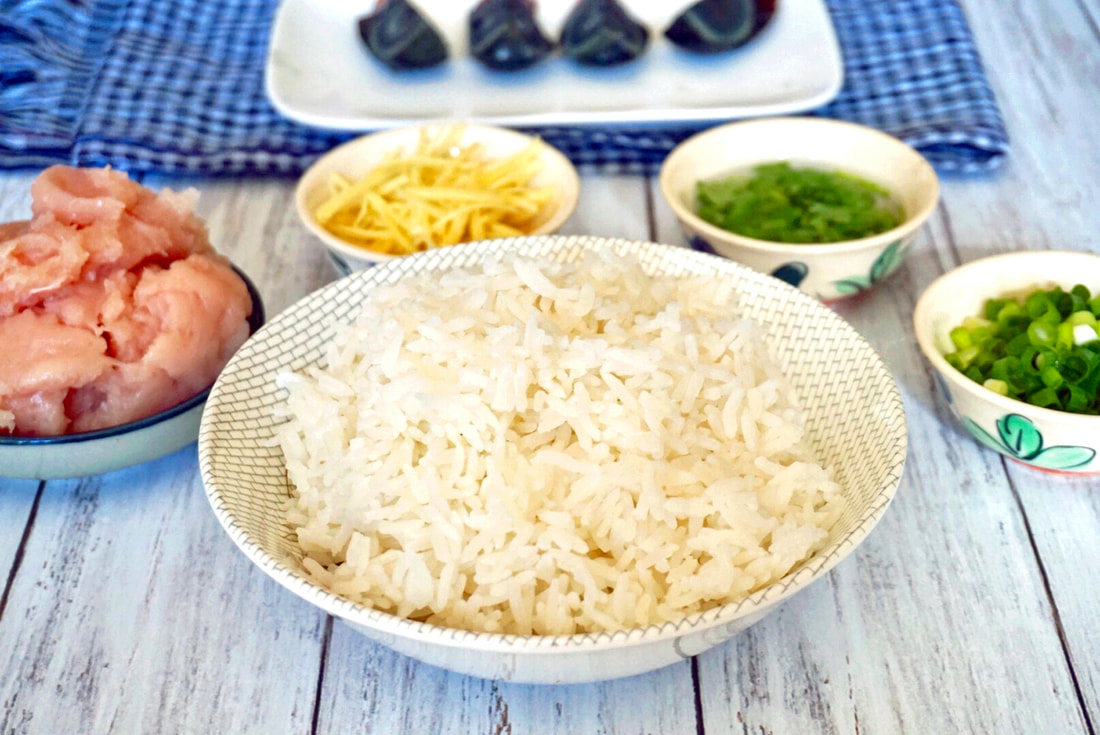 Ingredients
(Serve 4) 30 min
1 tbsp. cooking oil
150g chicken or pork mince
1 tbsp. Oyster sauce
500 ml water or stock
3 coriander roots
1 cube of stock (if using water)
2 cup of cooked jasmine rice (I am using Hug Pun medium – low GI)
1 Century egg (optional)
Sliced ginger
Chopped coriander chopped spring onion (for garnish)
White pepper and seasoning sauce to your preference
Method
1. Heat the fry pan to a medium temperature and add the oil. Add your choice of protein and the oyster sauce and cook it 6-8 minutes or until cooked through. The chicken can be made in advance and re-heated when time for consumption.
2. In a pot bring the water (or stock) to boil then add coriander roots and stock cube (if using water).
3. Add cooked rice and bring it to boil for 10-15 minutes.
4. Turn off the heat then blend the rice soup with a blender stick until smooth.
5. Warm up the rice and add more water or stock if it's too thick. The consistency should be like porridge.
Serving
Add seasoning sauce in a serving bowl followed by the rice porridge, choice of meat, egg, sliced
ginger, chopped coriander, chopped spring onion and pepper.
Happy cooking.