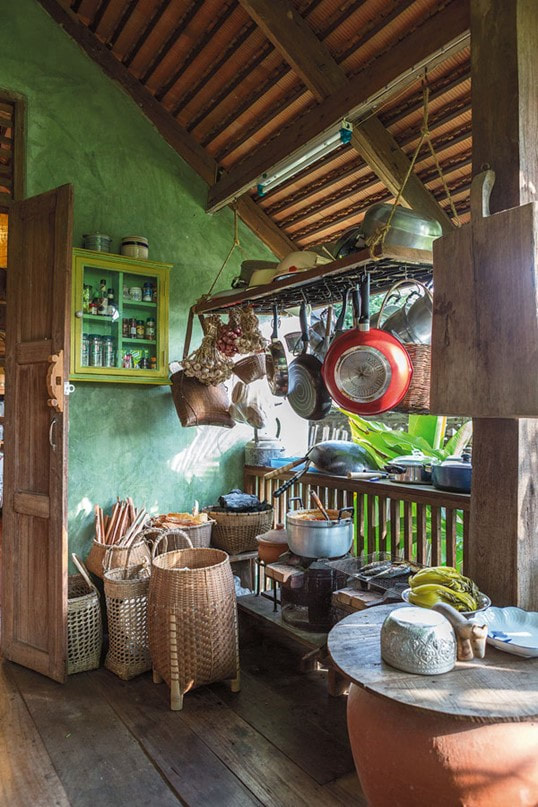 Figure 1 A Thai-style kitchen with well ventilation. This kitchen looks similar to my grandma's kitchen (Image retrieved from https://www.baanlaesuan.com/49044/ideas/thai-house)
​It is unarguable to say that the kitchen is the one of the most important places in every home. It is one of the highest traffic areas in the house with lots of activity happening every day. The kitchen is not only a place for preparing food, but it is used as a dining area, learning practical life for toddlers and even a little social hub where everyone in the family has a quick catch up.
​With the new design of an open kitchen, you will see lots of modern homes with kitchens as the centre of the house where the cooking area is part of living area.  This is quite different from the traditional Thai kitchen, which is hidden at the back of the house, in separated wings or as separated structure away from the main house.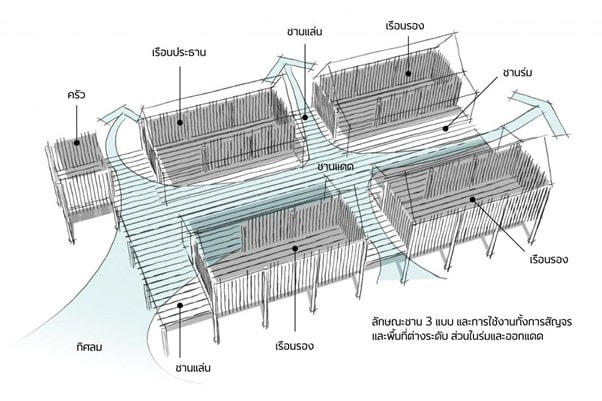 Figure 2 A line drawing of traditional Thai house in Central region and the kitchen building set apart as you can see on the far left of this image (Image retrieved from https://www.baanlaesuan.com/49044/ideas/thai-house)
​I came across a beautiful picture book talking about the design, floorplan and construction of Thai houses in different regions when I was performing the Marie Kondo method of reorganizing old belongings and keeping belongings that still spark joy. This book stood out to me and brought back my memories of my grandma's kitchen, which was in a separate wing at the back of our place. At that time, we used both gas and charcoal for cooking. Charcoal is mainly used for cooking that require simmering such as soups or curries. The main reason that we have a separate kitchen area is because of the strong smell of some ingredients likes garlic, spices, salted fish, or shrimp paste. There is no doubt that the strong odours will spread through a whole house when frying salted mackerel fish or cooking your favourite stir-fry holy basil. Let me tell you that the odour can linger and stick to curtains, cushion, your favourite and favourite bed sheets.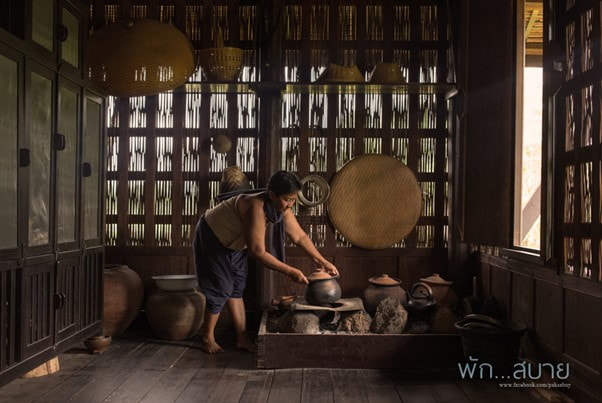 Figure 3 Cooking in Thai traditional kitchen using firewood and charcoal (Image retrieved from https://paksabuy.com)
Additionally, in the past, firewood and charcoal was predominantly used in all kitchens and there was no range hood to help remove smoke and odours from cooking, thus another important reason for having stand-alone or separated kitchen in a raised traditional Thai house is to avoid unwanted smoke from charcoal and firewood that usually happen throughout the day. "The fact that firewood and charcoal, which cause much smoke and grime, are used for cooking necessaries that good ventilation is a top priority in any kitchens (Chaichongrak, R,et al.,2002,p.60)." That leads to the unique character of slatted kitchen walls and gables. The traditional Thai kitchen walls made of loosely woven bamboo panels for rapid smoke exhalation. Some kitchens also have a slatted floor for well ventilation purpose and made it convenient for pouring water away.
My grandma's kitchen consisted of various kitchen utensils, different kinds of baskets, dried ingredients and homemade preserved meat. I remember a lacquered pot containing a homemade lard that we use as cooking oil. Garlic and red onion are what we always have on hand. There was a small vegetable garden outside of our kitchen that she grew various essential herb and veggie we need such as holy basil, sweet basil, spring onion, coriander, chili, kaffir lime, lime, lemongrass, betel leaf and ivy gourd on the fence. Having our own vegetable garden next to kitchen made it more convenient to cook at home and it's chemical free (My grandma was so proud of it).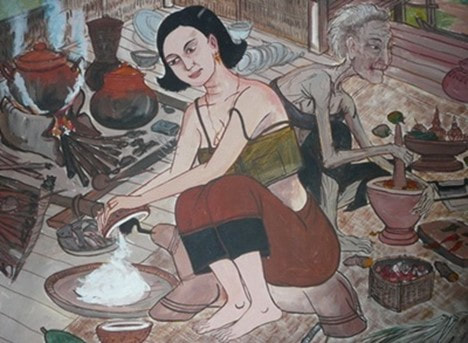 Figure 4 Traditional way of sing coconut grater (Image retrieved from http://www.nextsteptv.com/khongdee/)
​There are a few utensils in a traditional kitchen that I found interesting. The first one is a coconut grater (Thai: กระต่ายขูดมะพร้าว) This is a must-have utensil to have at home when pasteurized coconut milk and cream are not available on supermarket shelf. Coconut, as you may know, is very important in Thai cooking, it is used for both savoury and dessert. My grandma's place has coconut trees in the backyard, so we used to make our own freshly squeezed coconut milk and cream for cooking.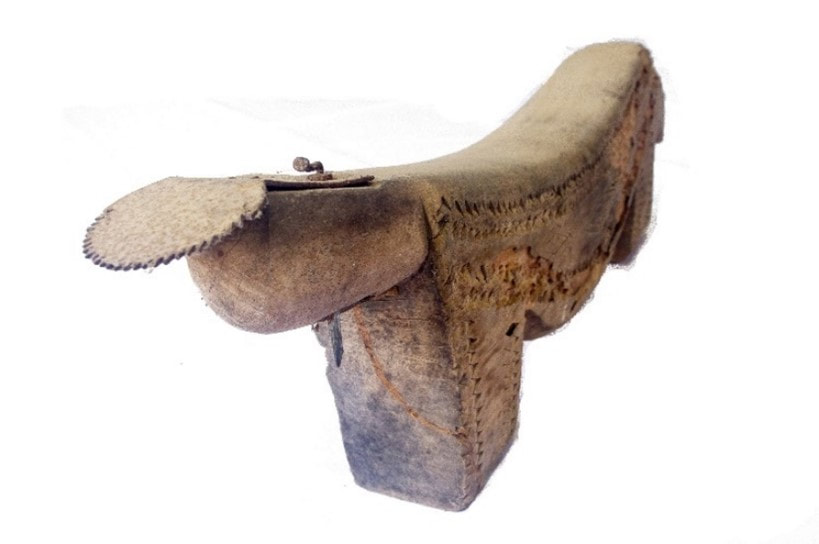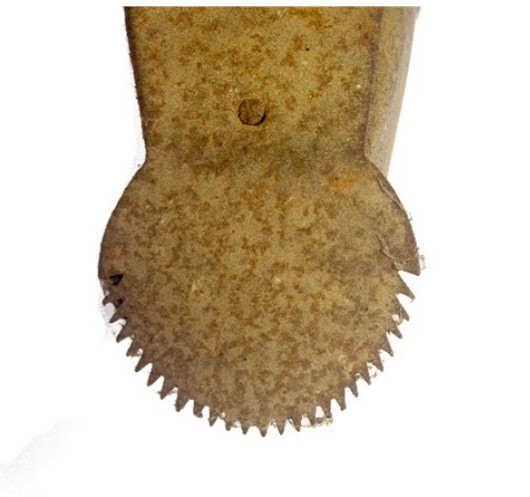 Figure 4 Coconut grater (Image retrieved from https://www.sac.or.th/databases/traditional-objects/th)
It is known as a coconut grater rabbit as you can find more of this equipment in rabbit form rather than other animals or figures and the grater plate is comparable to a rabbit's front teeth. The technique of grating coconut is not as easy as you may think. You need to grate it light, smooth, and consistent to get fine and fluffy grated coconut that's easily to squeeze to make fresh and delicious coconut cream and milk. There are two different ways of using coconut graters: the first technique is to sit with one knee on the grater and the others on the floor and the second technique is to sit with legs to the side (side saddle), especially for female but it is suggested not to sit astride on the coconut grater.
It seems like our traditional Thai kitchen tour needs to be continued on my next blog. There are still a couple of interesting kitchen features and beliefs that I would love to take you through. Have a great weekend and see you next time.
References
Chaichongrak, R., Nil-athi. ,Panin, O., & Posayanonda, S. The Thai House History and Evolution, The Kitchen floor plan, 60, River Books Publication,200.

https://www.sac.or.th/databases/traditional-objects/th/equipment-detail.php?ob_id=30
http://www.thaistudies.chula.ac.th/2018/เครื่องใช้ในครัวไทยสมั/
https://rungruangsiricompany0979.readyplanet.site/17703162/ เครื่องใช้ในครัวไทยสมัยก่อน
Parita Nobthai runs The Craft Humpy
"a homely place where you can get beautiful handcrafted gifts directly from the maker"