Galangal or kha is the star of the dish, so I won't recommend substituting it with anything else – Charinya Ruecha of @charinyas_kitchen
As you know, among Thailand's most popular soups is Tom yum soup. While I have posted the 
Tom yum recipe
 before, in this post I would like to introduce you to the twin dish of Tom yum soup, Tom Kha.
Tom Kha translates as soup with galangal. The ingredients are pretty much the same as Tom Yum soup except Tom kha has coconut milk as the soup base.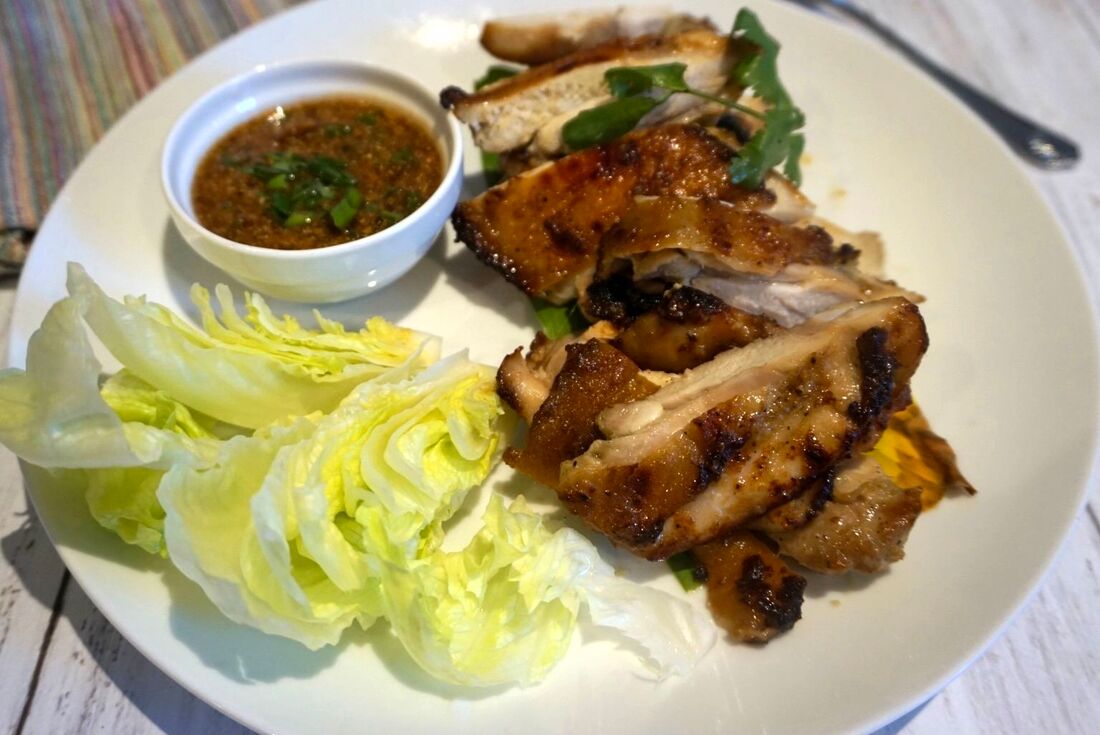 Tom kha can also use different types of protein, but the most popular is chicken "Gai" which will feature in the recipe I will share with you today.​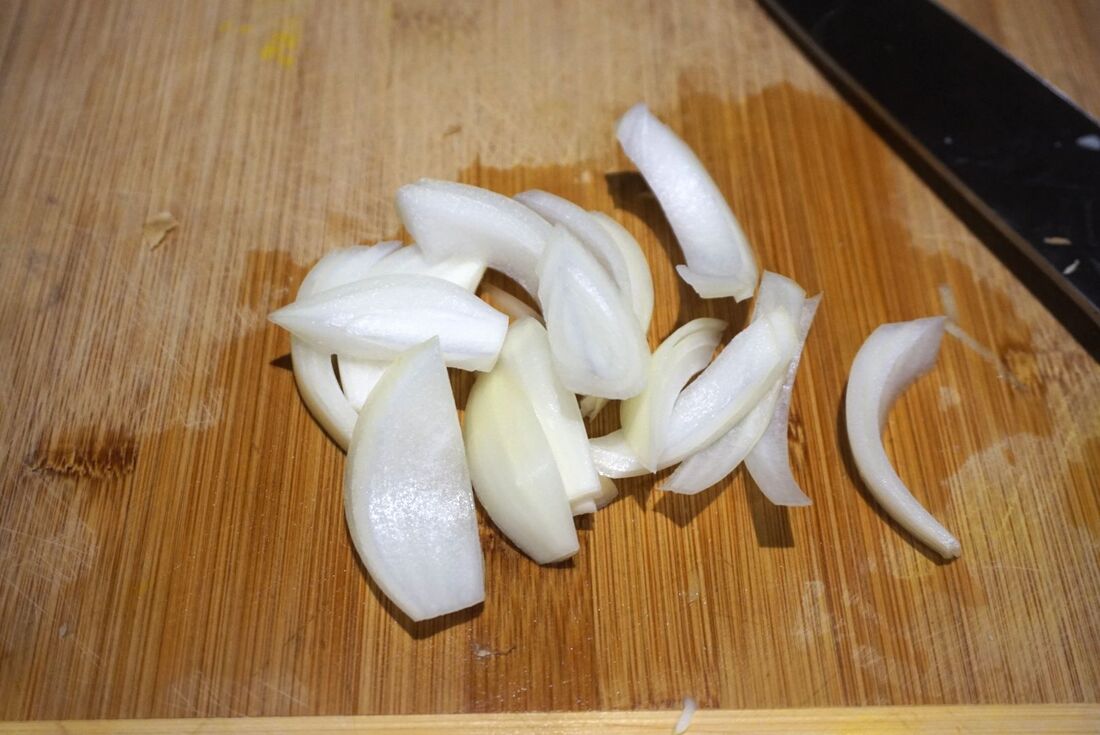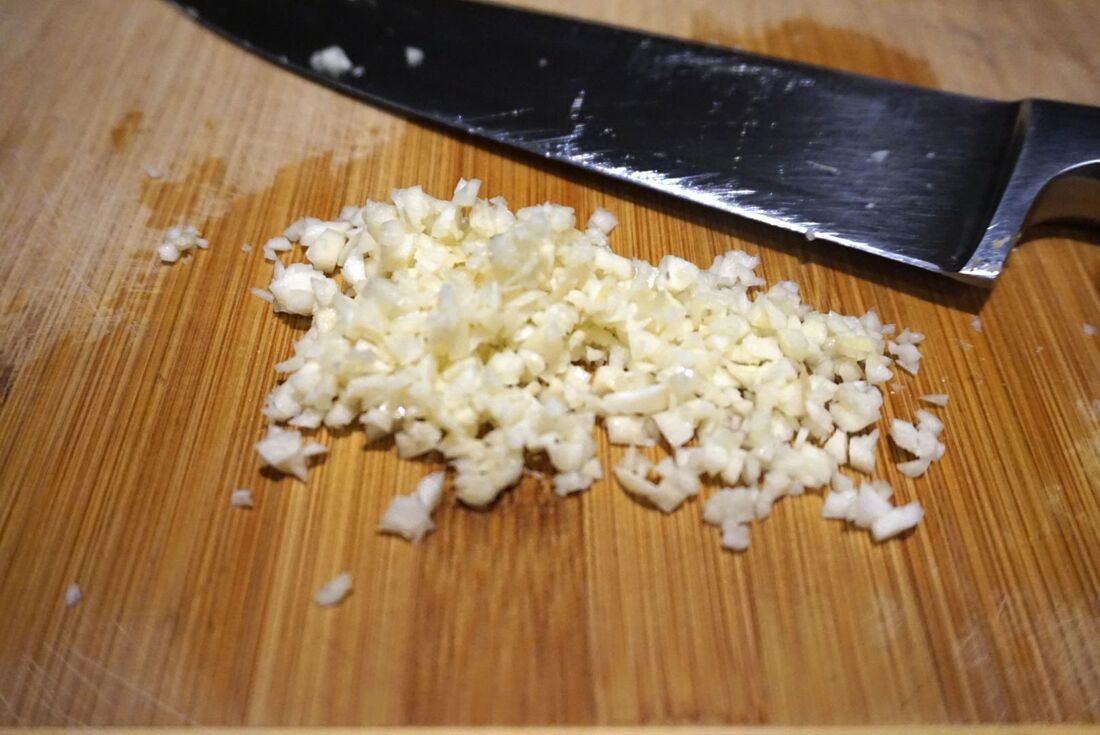 Galangal: or kha is the star of the dish, so I won't recommend substituting it with anything else. Galangal is hard to find at regular grocery stores, so I suggest you check out your local Asian grocery. The dried version might be available. Here in Australia, galangal is sometimes available at Coles.
Chicken: I will use boneless chicken thighs today. In Thai cooking we like to use the chicken with bone as it gives more flavour to the soup, so this time I will add chicken stock powder. You can also use liquid chicken stock.
Mushroom: The common mushrooms used in this recipe are straw mushrooms and oyster mushrooms, but you can use other types of mushroom like enoki, shimeji or swiss brown
mushrooms, none of which will change the taste of the dish.
​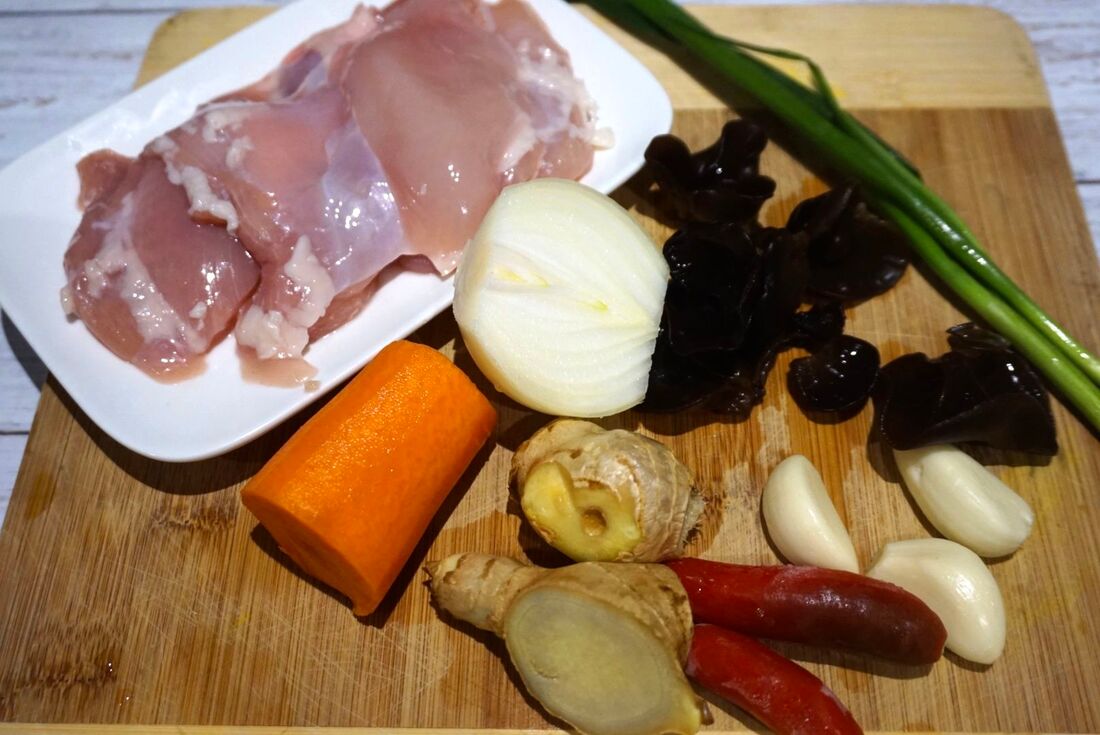 Ingredients for Tom Kha Gai (serves 3-4)
300g chicken thighs
1-2 lemongrass stalks, smashed and cut into pieces
3 shallots, bruised
8 – 10 sliced galangals
4 kaffir lime leaves
100g cup of mushrooms, sliced
2 cup coconut milk
½ tsp salt
1 tbsp fish sauce, to taste
¼ teaspoon palm sugar
1/4 teaspoon stock power or ½ cup of chicken stock (optional)
2 tbsp lime juice, to taste
Red chilies such as Bird's Eye Chilli, cayenne chili, bruised or sliced.
Fried dried chilli (optional)
2 tbsp coriander plus some for garnish
3 coriander roots
1 tbsp Saw tooth coriander if you can find, I did not use it this time.
Method
1. In a pot, bring 2 cups of coconut milk to boil (add chicken stock if you will use it)
2. Add salt, lemongrass, galangal and shallots, and bring it back to the boil for 2-3 minutes
3. Add the chicken and let it cook for about 5 minutes
4. Add mushroom then have a taste of the soup. Season with fish sauce, stock powder and/or
a little bit of sugar as required
5. Add chili and kaffir lime leaves. Cook for another minute.
6. Add coriander, turn off the heat and add lime juice.
7. Garnish with coriander and chilli. Enjoy your tom kha soup with boiled jasmine rice.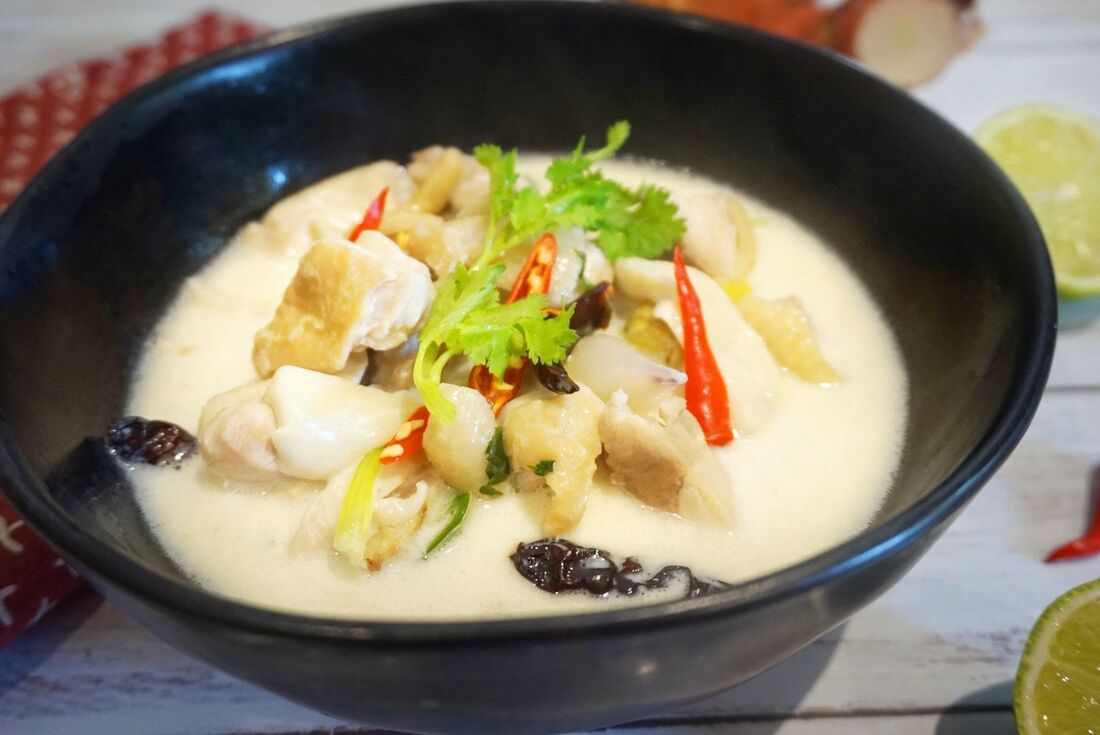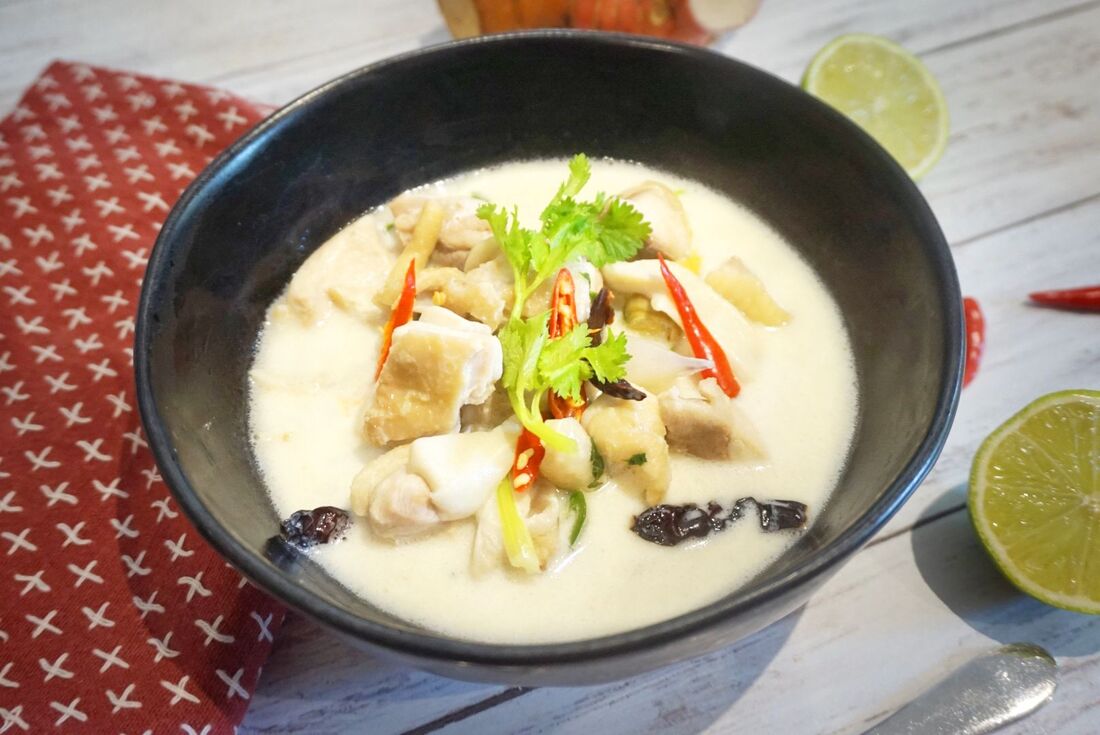 Check out Charinya's awesome work here