One of the most creative food grammers out there, we have a chat with @sabablacksheep!
At times I will … amalgamate different cuisines together.  Some call it fusion cooking, I call it fun … that's the beauty of living in Australia. – Saba 
Lion Brand: Tell us a little bit about yourself and your background
Saba: I'm a Vietnamese born Australian.  My family was part of the wave of refugees that immigrated to Australia in the early 80's.  Australia is my home, it defines me and has shaped me into the person I am today. I can't speak Vietnamese very well, and definitely can't read or write in Vietnamese. But I can surely cook Vietnamese.  Through my cooking is how I stay in touch with my Vietnamese heritage and express my love of Australia. I'm not a chef, photographer or a writer, I'm just an everyday guy, with an everyday job, who just loves to cook every day!!
LB:How would you describe your cooking or cooking style?
S: I think it would be fair to say, most people describe my cooking style as modern Asian, but I'm more incline to say its modern Australian. Living in Australia has been a blessing for me. I been able to live a life with freedom and have a voice. I have been given opportunities my parents could not have even dreamed of.  I have been surrounded by cultural diversity which has enriched my life, both spiritually and culinarily.
​Australia is a melting pot of cultures and in the past few decades over 200 different nationalities have migrated to these shores. We live in relative harmony. As these migrants arrived, they brought with them all these exotic foods and culture. In this day and age, I can pretty much purchase any ingredients I need locally.   If I want to learn how to cook something I can jump on line and find a recipe. If I want to try something new, there are no shortages of restaurants with an unlimited diversity of cuisine for me to choose from. Right on my door step.   As such a lot of my cooking now reflex this multitude of cultures. At times I will experiment with different cooking styles and techniques and amalgamate different cuisines together.  Some call it fusion cooking, I call it fun.   I know purists will disapprove and haters be haters.  But that's the beauty of living in Australia.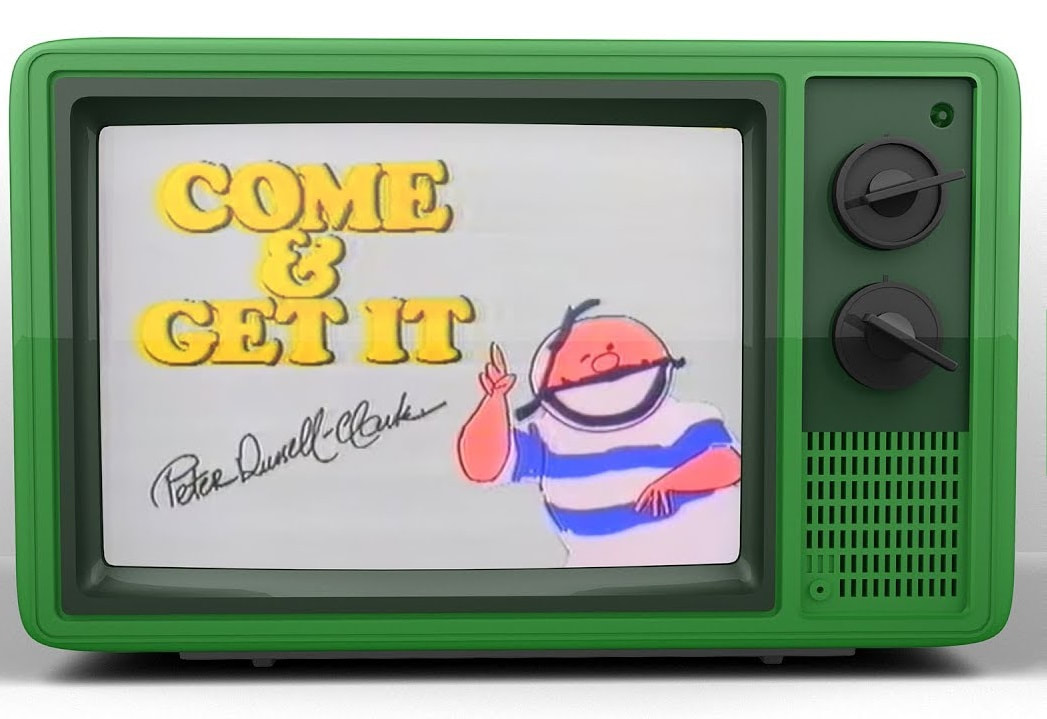 "I remember watching this show called 'come and get it with Peter Russell Clarke" hahaha I'm showing my age now!"-Saba
LB: Where did you learn to cook? Where do you draw inspiration from?
S:First and foremost I must pay homage to my parents, who both are excellent cooks. I never really cooked much until my early 20's. But funny enough I always enjoyed watching cooking shows from a very young age. I remember watching this show called 'come and get it with Peter Russell Clarke" hahaha I'm showing my age now. We didn't have to much choice of shows in those day.   When I first moved out on my own, I would miss my parents' home cooked meals. I would ring them every second day to ask how to cook this or how to cook that. Mum being mum would say  "don't worry son I'll cook it for you and bring it over," hahaha.  The more I cooked the more I enjoyed it. The more I enjoyed it, the more I cooked. I use to watch all the cooking shows on TV, and read every cook book under the sun.
But it wasn't until I travelled to South East Asia that it really hit me how much I loved cooking. I still remember the smells of the street food and seeing all these exotic ingredients I had never seen before. Oh boy was I blown away. I tried everything and I do mean everything.  I would ask each vendor what's in this, and how do you make it?  Some would tell but most would be quite protective. I saw how things were made the traditional way, so I knew right there on my first trip I had to learn everything and anything I could about Asian cooking. I would travel to a new country every year, sometimes 2 or 3. Each time I went I would be inspired and learn a bucket load more stuff. My last trip was to Japan, this trip really evolved and shaped my cooking into what it is today.  I was in awe of how beautiful each and every dish was. I was amazed at how every element on the dish was in perfect harmony with each other from the produce to the earthen ware. It was simply art on a plate. As soon as I got home I started to practice plating food to look as beautiful as those dishes I had eaten in Japan. Funny thing is the more I tried to mimic those dish the worst my plating look. As time went on I just let the ingredients shine and my plating started to look better and better. It was a slow road but it comes pretty naturally to me now but it was that trip to Japan that set me on that road to how my food styling looks today.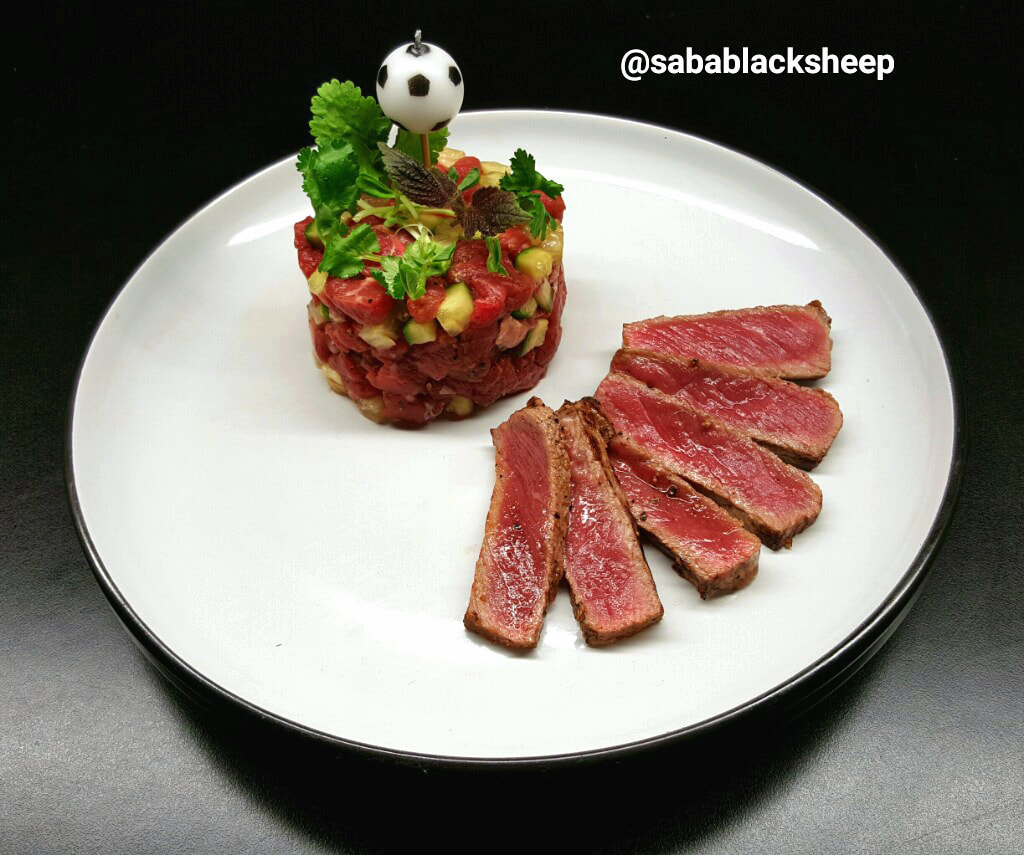 LB: Shorty Kun's last birthday meal looked very fancy, does he get to eat gourmet every day?
S: Oh Mr Shorty Kun. He does alright the little guy. I always get people saying he is he luckiest dog in the world. I don't actually see it that way. Shorty Kun is family. You don't mind cooking or doing something special for family so same goes for Shorty Kun.  He gets a special birthday dinner each year. It came a bit late this year so I made it a bit more gourmet then I did the year before. Last year I made him a wagyu beef tartare and he polished it off in no time, so I thought I would do the same this year but with a few added bonuses because it was late. He loves bone marrow and cheese so he got some this year and cause he's my dog he has to have rice too lol.  What brand you think I used hahahaha He doesn't eat gourmet every night but he doesn't eat dog food at all. He can be very fussy. I actually have to make a dog friendly version of whatever I'm eating. I have to make it look similar to my meal or he won't eat it, can get a bit tricky sometimes cause there a lot of stuff out there that dogs can't eat.  Also just like a kid I need to disguise the vegetables and stuff like that. But that's ok, it's all good with me.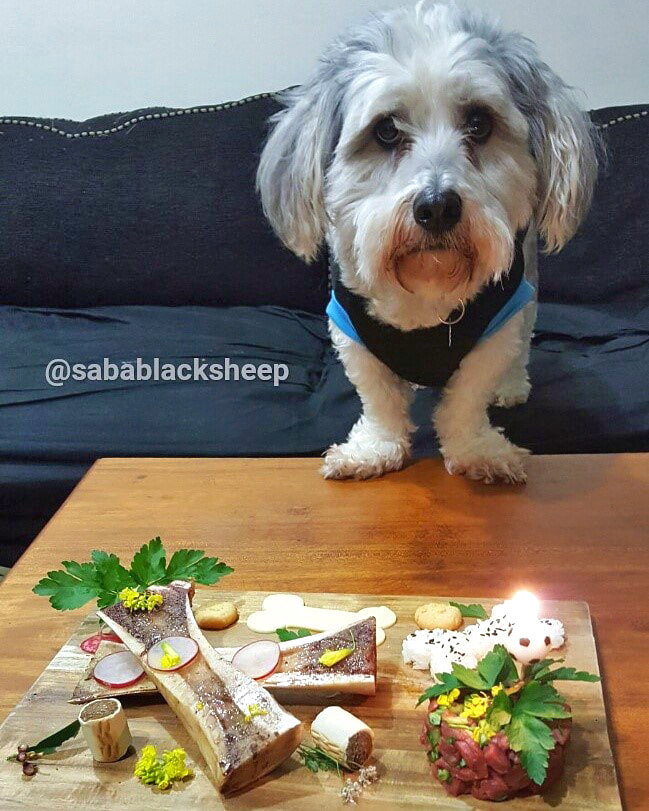 ​LB: 333, Tiger or Singha?
S: Well this is pretty hard to answer as I do love them all.  I guess it would be 333. But having said that I do love Singha a hell of a lot, and a nice cold Tiger is always good too.
LB: What's the best food-beer pairing?
S: For me there is nothing better then being outside grilling meat over charcoal.  Especially meat on a stick and washing it down with an ice cold beer. There's just something primal about eating with your hands and enjoying that amazing smell, the smoky flavours and the freshness of that cold beer. For me that's the best pairing. You can't beat it.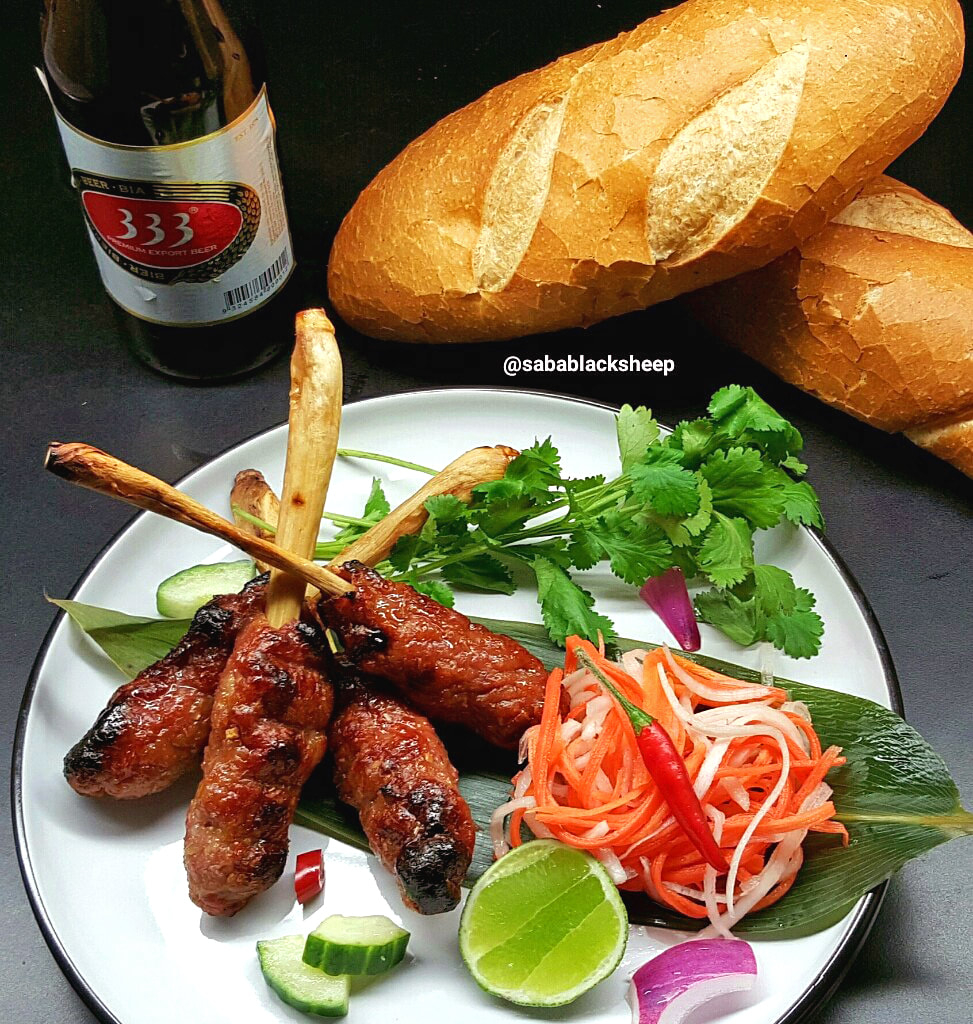 LB: What is your signature dish?
S: I'm not sure if it's my signature dish, as I don't really have one. But this one is still the dish I get most excited about. It was the first noodle soup I learnt to cook and was my favourite to eat ever since I was a pup. The dish is called bún riêu and the recipe is still the traditional one which was taught to me by my mother. But I do put my own twist and style to it. Traditionally it's a crab dish, however I do make different variations of the dish with lobster or prawns but the heart and soul of it is the same.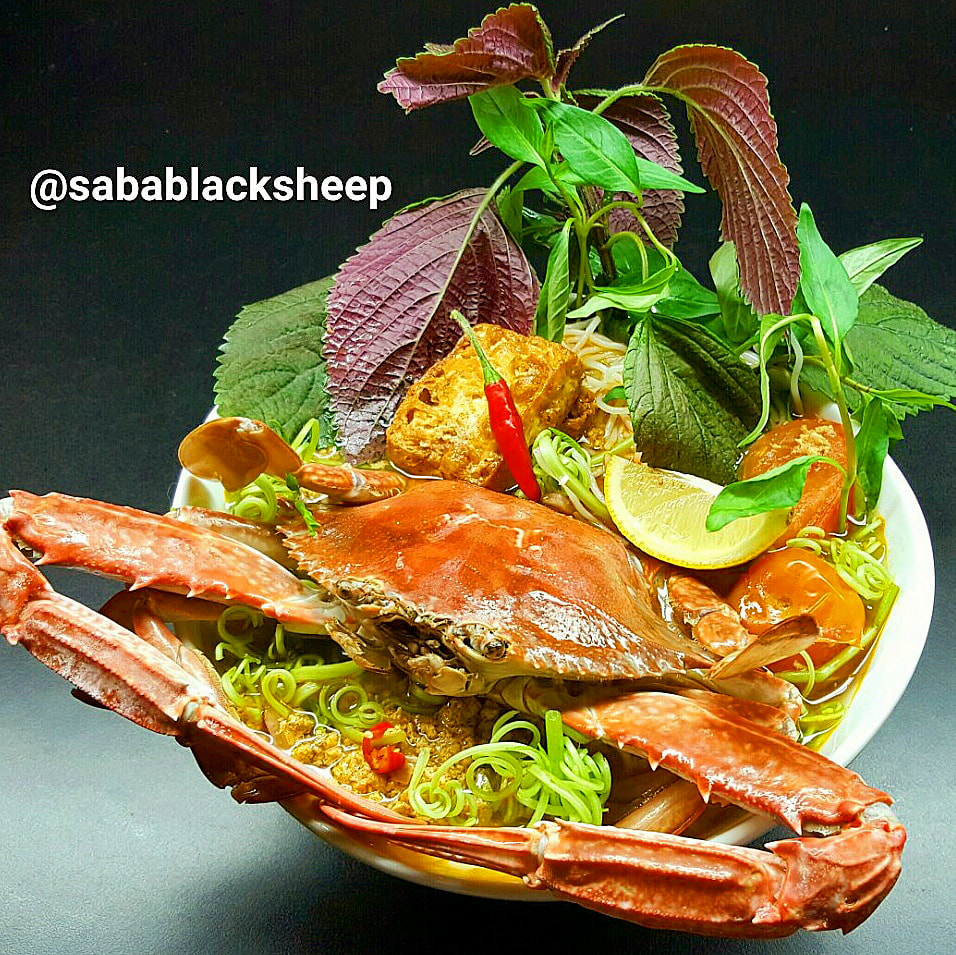 LB: What is your best tip for the kitchen?
S: I guess my one tip for everyone would be this.  Have an open mind free of prejudice.  Prejudice is the preconceived opinion that is not based on reason or actual experience. So keep your mind open, try new things, use exotic ingredients. Employ different cooking techniques. Some things may seem strange to you but are perfectly the norm for others. If you don't give something a shot you might just be missing out on something special. How would you know? Just have fun with it all. The world is a big place, and we can't travel everywhere we want, but through cooking and food at least we can taste it and for a brief moment in time we can be transported to any corner of the globe, even if it's only for that one meal!