I love shopping! … My kind of shopping is at Asian grocery stores. I can't pass the shop without stopping – Charinya
I love shopping! Wait, it is not the kind of shopping that you would imagine. My kind of shopping is at Asian grocery stores. I can't pass the shop without stopping. I am so happy that there are so many Asian grocery stores in Canberra, and I have been to most of them. What am I doing there? Well, sometimes it is to just check them out. Different shops have different products depending on the owners and their customer preferences. These differences usually reflect different ethnic cuisines. Most of the time I visit one, it is to get the ingredients for my cooking.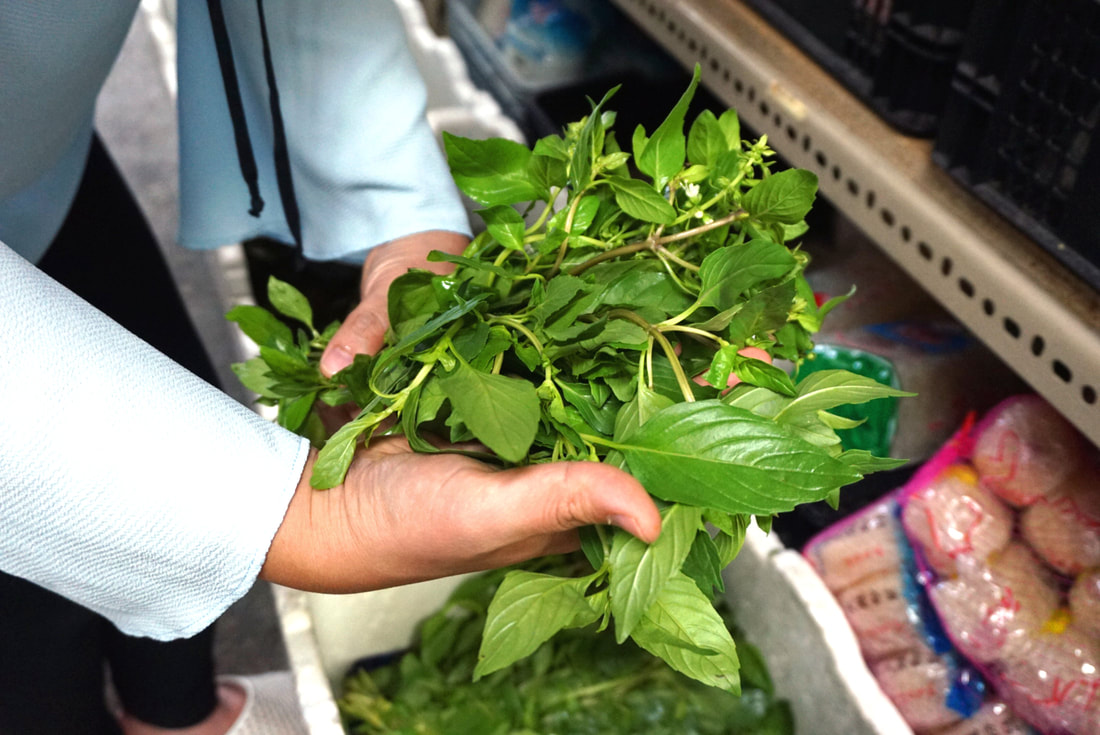 Here are some of my essential ingredients.
1.       Rice: As I mentioned in my interview post, rice is a staple food for Thai people, so my pantry never runs out of rice. This includes Jasmine rice, which is served with many Thai meals. As I have Isaan heritage, we eat sticky rice too, so I have it as well.
​
Before marriage my husband bought 500g rice bags and this would be enough for him for a year, but now the 20kg rice bag he carries to the car lasts just 3-4 months!

Lion Brand Jasmine and Sticky Rice
​2.       Fish sauce: Fish sauce, or "Nam pla", is a condiment of fermented fish and salt. Most Thai recipes use fish sauce, and if it is not in the recipe you can guess there is a Chinese influence.

​I use fish sauce not just for cooking but also as a perfect dipping sauce by adding chopped chilli.

Megachef Fish Sauce
| | |
| --- | --- |
| ​3.       Seasoning Sauce: Every time people see a recipe of mine that includes seasoning sauce they ask "What is the seasoning sauce?" Seasoning sauce is made from fermented soybeans, so it is similar to soy sauce but the seasoning sauce also adds flavour enhancer which not only gives the saltiness but also adds the umami flavour. I like to tell people that if they can't find seasoning sauce it is ok to use soy sauce, however it's not 100% the same. | Golden Mountain Seasoning Sauce |
​4.       Soy sauce: This is another sauce I use with a salty element taste but a different taste.

There are many Thai recipes I use that are infused with Chinese influence and this is where we use soy sauce.

Megachef Soy Sauce
​5.       Oyster sauce: Another key ingredient for stir-fry dishes and perfect for marinades.

​Some of you might have heard the story of how this sauce was invented by accident, when the seller of cooked oysters left the oysters for too long and they turned into a thick, brownish sauce that tasted delicious.

Megachef Oyster Sauce
​6.       Chili: Most of my cooking includes chili, either fresh, dried or powdered.

​A meal just doesn't taste as good without chilli, so sometimes my friends and I even BYO chili to restaurants that don't provide chilli.

Chili
​The above are just examples, but there are so many ingredients that I always use. I am also not scared to try different products.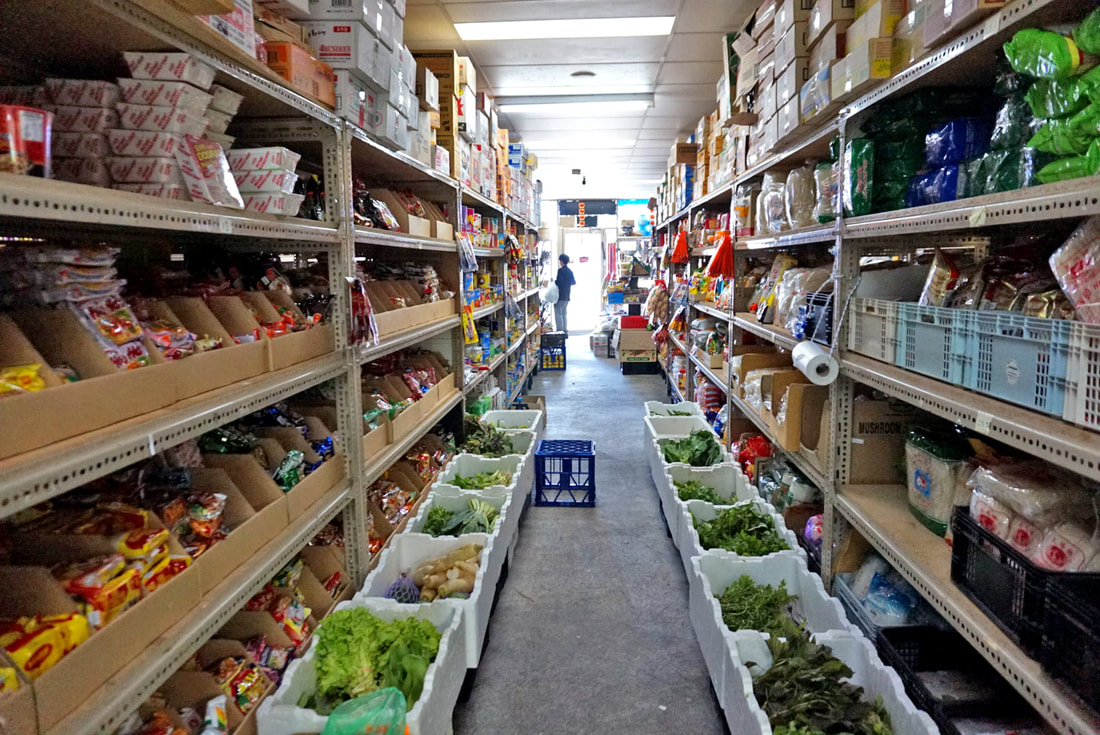 I recently took the opportunity to visit and talk to the owner of the Canberra Asian grocery shop "Capital Asian Groceries". The owner, Rabi Byrne, has run the shop for around 7 years. I sometimes visit here on Thursday because the shop has fresh produce from Sydney on Mondays and Thursdays. My husband and I have given this shop the nick-name "the Thursday shop".