Wat Sirindhorn Wararam Phu Prao or Luminescent Temple which is famous for the "Tree of Life" patterns that glow after the sunsets. From takemetour.com
You might raise your eyebrows at the amount of people we invite to our weddings in Thailand however, it is common to have a few hundred up to a thousand guests for our wedding ceremony….traditionally, Thais live amongst their extended families where all our uncles, aunts and cousins play a large part in each others lives. The traditional wedding in Isaan is not only a ceremony for the couple, it is also a celebration for the whole village including their friends and relatives from near and far. – Parita Nobthai of @thecrafthumpy
You might raise your eyebrows at the amount of people we invite to our weddings in Thailand however, it is common to have a few hundred up to a thousand guests for our wedding ceremony. Weddings are an important event for both the bride and groom's families. It is common to have large families as traditionally, Thais live amongst their extended families where all our uncles, aunts and cousins play a large part in each others lives. The traditional wedding in Isaan is not only a ceremony for the couple, it is also a celebration for the whole village including their friends and relatives from near and far.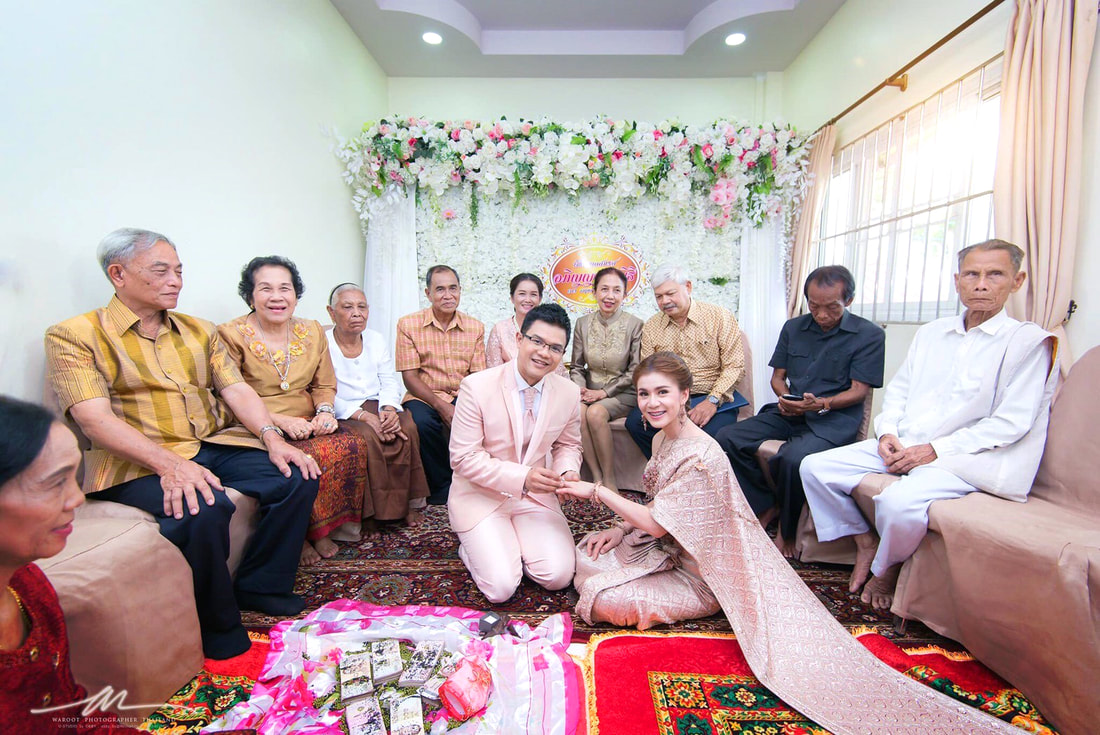 The wedding ceremony was held in Trakarnpuechporn district (อำเภอตระการพืชผล) in  Ubon Ratchatani (อุบลราชธานี), which is the hometown of the bride. Ubon is the shortened name for this province of which its namesake means Lotus. Ubon is one of the biggest cities in Isaan, located on the Mun river (แม่น้ำมูล). The wedding venue was at the bride's family home, surrounded by paddy fields and representing the independent lifestyle of Thai people, having home-grown vegetables, chicken coups, paddy fields, livestock, tamarind trees and banana trees.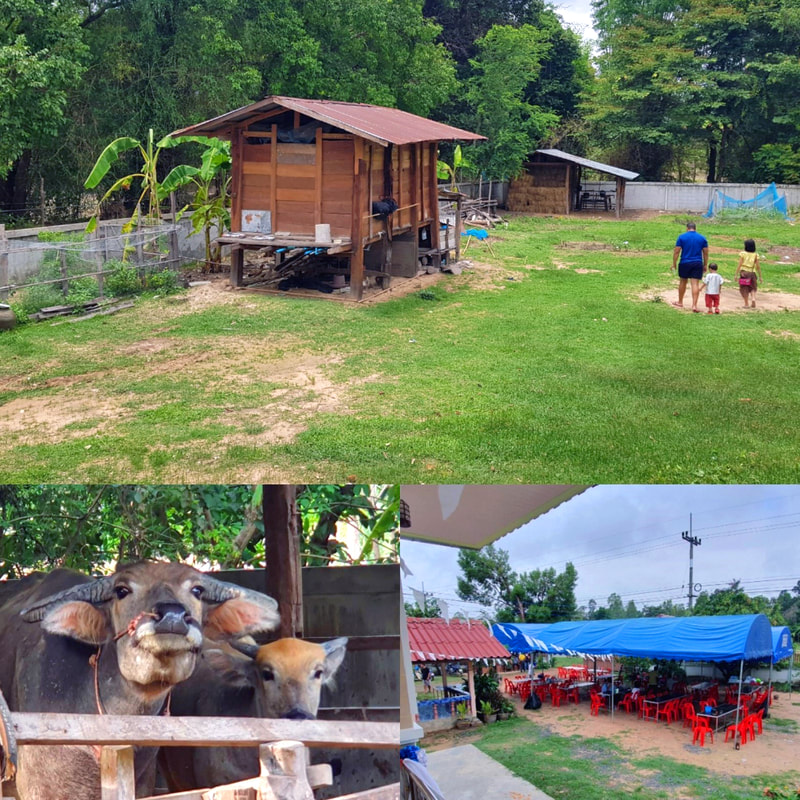 The first day of the wedding was arranged as a thank you party for villagers who came to help prepare the food and wedding venue. It is also used to welcome those who travel from other provinces and a dinner party for both families to get to know each other. The local and well-known Isaan dishes like Larb, Thai Beef Salad, steamed herbal fish and, papaya salad, soft-pork bones soup, grilled pork neck with Isaan dipping sauce and sticky rice were prepared on site and brought to us by the bride's cousins. After the big feast, we had a bit of fun together by playing lucky draws, singing karaoke songs and dancing together. The wedding that was experienced in Ubonratchathani had many interesting quirks and an authenticity that you won't be able to see in Bangkok and other big cities in Thailand.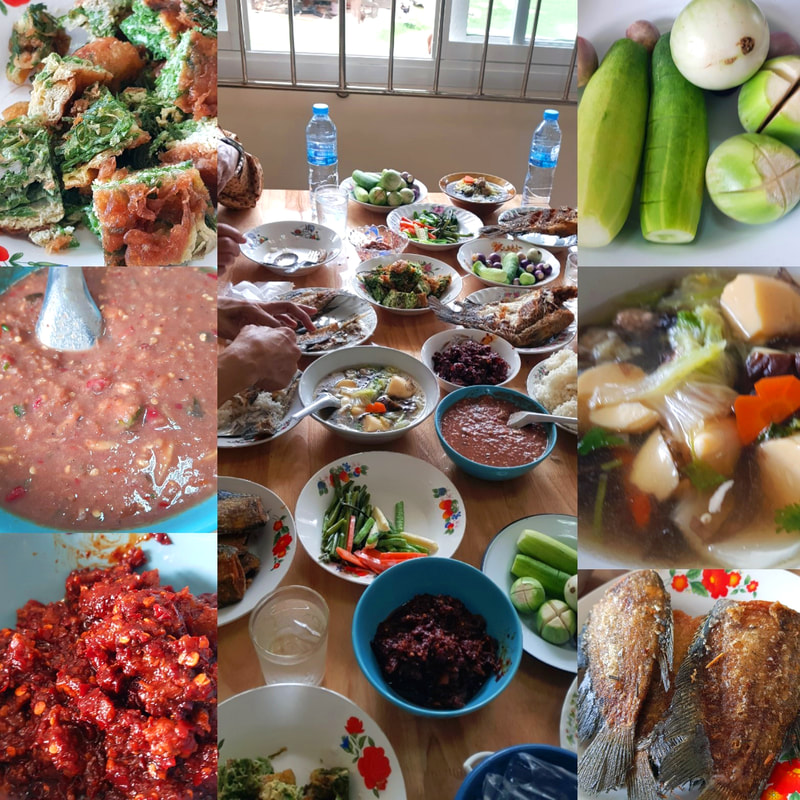 On the second day, the wedding sequence was more formal and included an engagement ceremony, a wedding ceremony and a wedding reception. Breakfast was prepared by the bride's family. A parade of freshly cooked and homemade Thai dishes worked their way out of the open-air kitchen behind the house. Breakfast included pork soup with egg tofu, deep-fried Cha-om with Nam Prik Kapi, Namprik Dang with crispy pork belly, Deep-fried Salid fish, home-grown fresh vegetables and steamed rice. It looks typical but tastes delicious.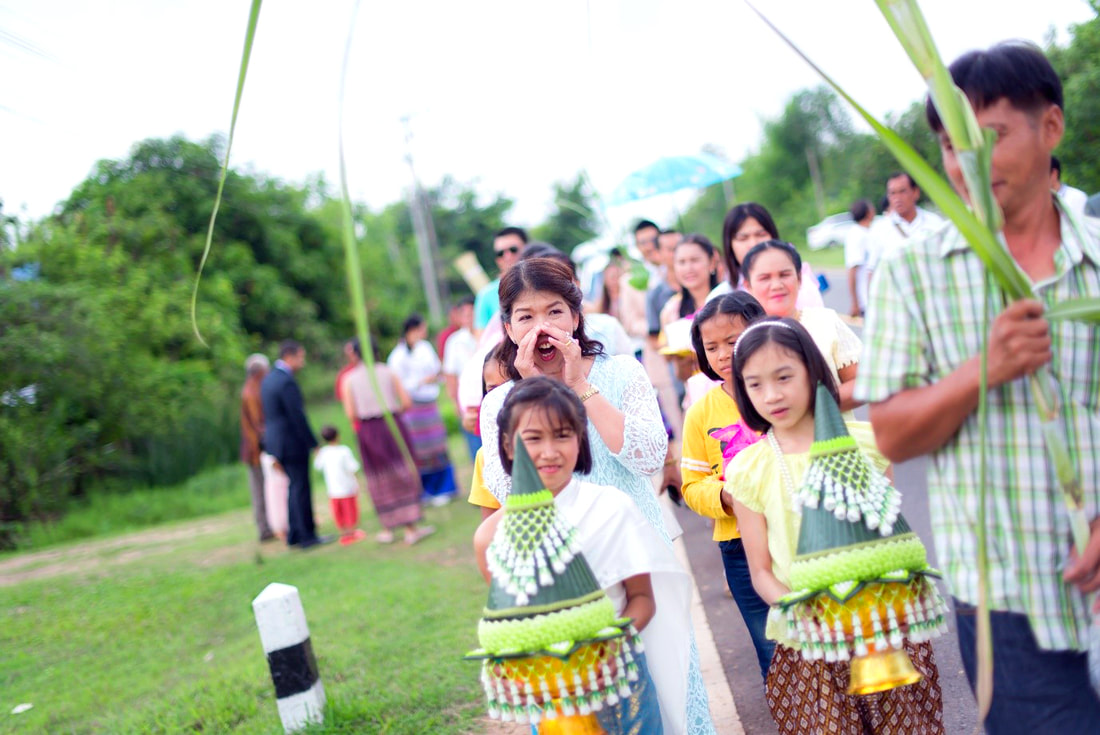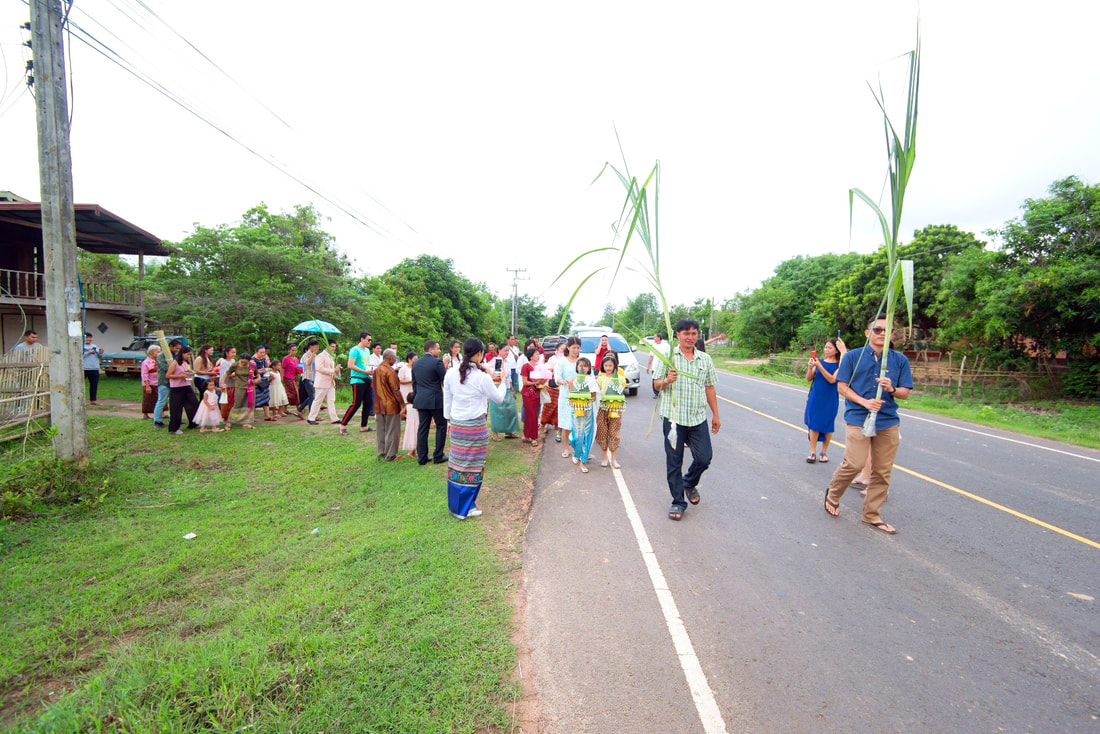 The bride was wearing Thai traditional dress while the groom, my brother, was in ivory formal attire. After the engagement, the couple sit in a crouched position with their hands in a gesture of prayer and each family member ties a holy thread on their right wrist, bless them and give them a gift to start their lifelong journey together. This is different from the central part of Thailand, where guests pour lustral water from a conch shell, on the couple's hands or head.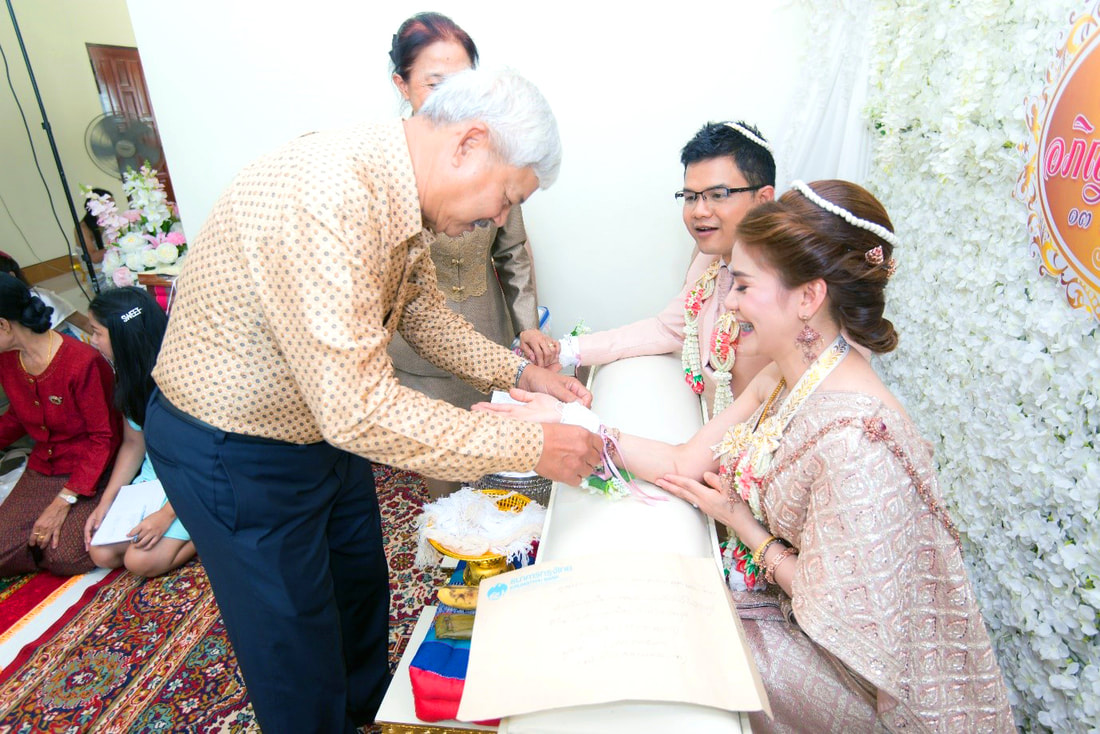 The Thai wedding ceremony was both beautiful and sacred. The wedding venue was homely and reminded me of the Thai way of life, which engages closely with nature and community. The friendliness, generosity and warm welcome from the bride's family made this wedding both memorable and unique.
Special Thanks
Apinya Pimthong and Panithi Nobthai, Bride and Groom
U studio, Wedding photographer
Parita Nobthai runs The Craft Humpy
"a homely place where you can get beautiful handcrafted gifts directly from the maker"