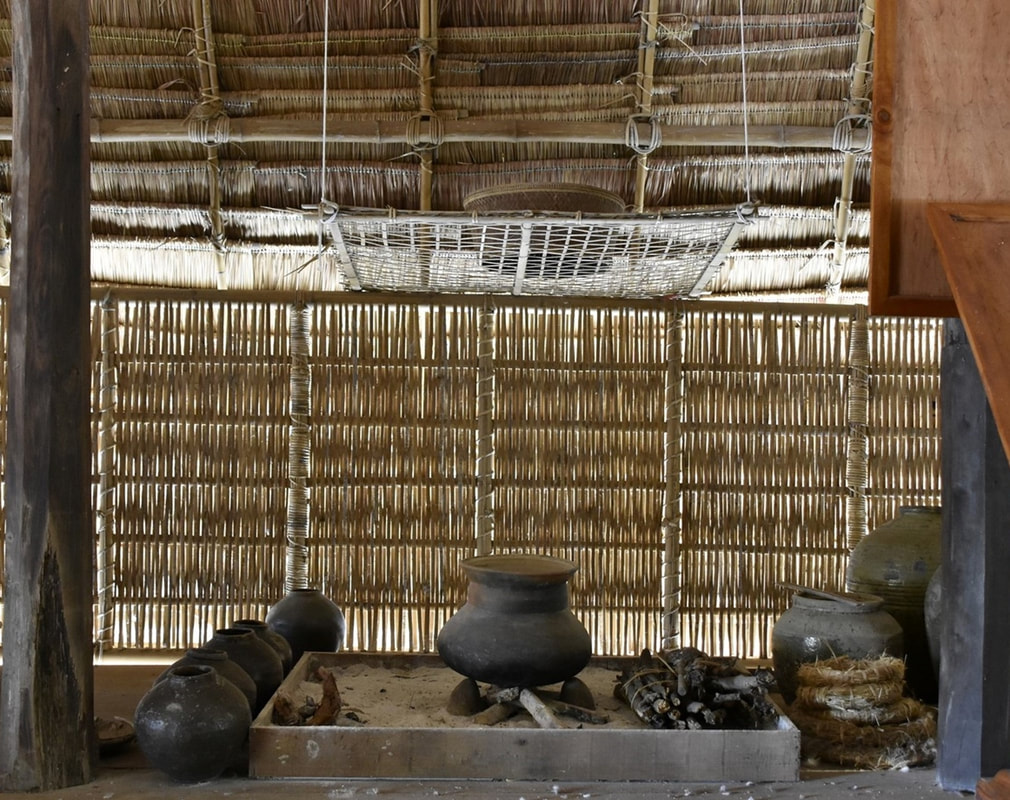 Figure 1 The fireplace frame in rectangular shape with old-fashioned three stones as a stand for pot (Image retrieved from https://www.sac.or.th/databases/traditional-objects/th/equipment-detail.php?ob_id=214)
​Continuing our tour of Thai Traditional Kitchens from the previous blog, I mentioned that there are still a few more interesting features that you may or may not be familiar with.  The later item is what I call a Thai-traditional portable fireplace frame or Mae Tao Fai (Thai:แม่เตาไฟ หรือ แม่สีไฟ) which is used as a base to set up stoves for cooking or a fireplace to keep the house warm. Considering Thai traditional house is made from wood, it is important to plan where to set the fireplace frame, know how to use it safely as well as maintain and keep this area clean on an everyday basis.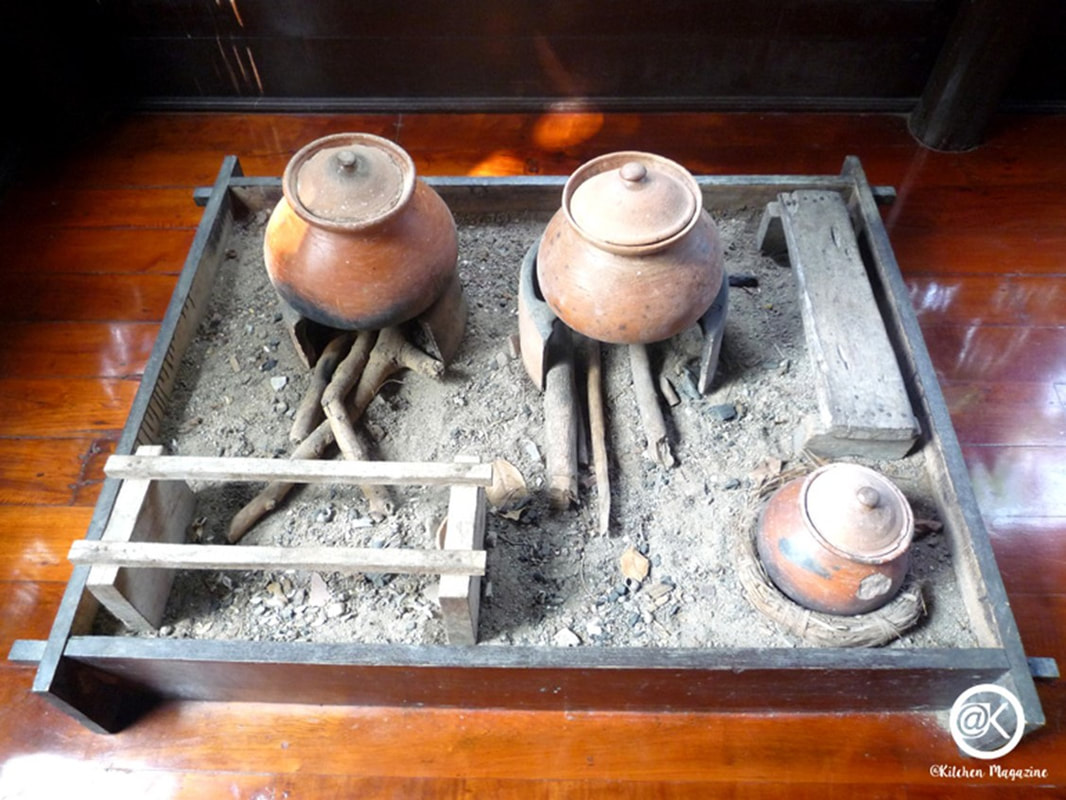 Figure 2 A top view of fireplace frame and how it usually sets up for cooking (Image retrieved from https://atkitchenmag.com/article-ancient-kitchen/)
​I haven't had personal experience of using the Thai traditional portable fireplace frame, but I did learn from my grandmother's experience using it, and I found it that fascinating that I wanted to learn more. I am impressed by the wisdom of our previous generation who created fireplace frames to use for cooking inside the house. The significant reason for having a fireplace frame is to create a safe area for cooking and prevent the heat that causes damage to the wooden floor or bamboo mat.  "There is a box filled with clay, and on the clay is an earthenware charcoal-burning stove or three stones to support pots (Chaichongrak, R,et al , 2002)."
​The box is made of four hardwood timbers (around 6-7 inches high) assembled in a square or rectangular shape, then fill the space firmly with clay or clay mixed with husk, a bit of water and finish with ashes and here we go, the handmade clay pit that is safe to cook in. The more the fireplace frame is used, the quicker the clay will be dried and that is why ashes are spread on top of the clay pit to fill up gaps and cracks that might cause fire on the hardwood-timber frames (Prakattakomol,  2017).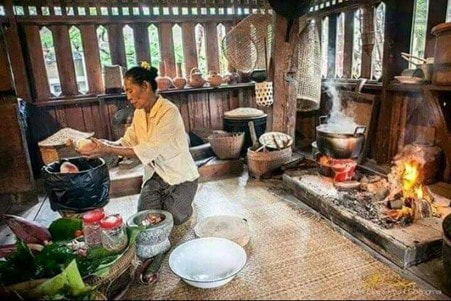 Figure 3 The lady cooking in the Thai Traditional Kitchen using firewood and stove on a fireplace frame (Image retrieved from https://www.pinterest.com.au/pin/9851692911506259/)
​The cooking was done by putting stoves on the fireplace framed which charcoal or firewood are used as fuel. There are different types of stoves ranged from simply and old-fashioned three bricks or stones setting in triangle as a pot stand, a circular-shaped earthen stove using firewood (Thai: เตาวง) or a Chinese earthen stove using charcoal (Thai: เตาอั้งโล่). Apart from installing on the floor, the fireplace frame can be portable and set above the ground by adding four legs (It looks like a table with clay pit on top and the height depending on how you prefer to cook, either sitting on the floor or standing. There is usually a decent gap (at least 12 inches between the front stove and frame to make it easier to add firewood.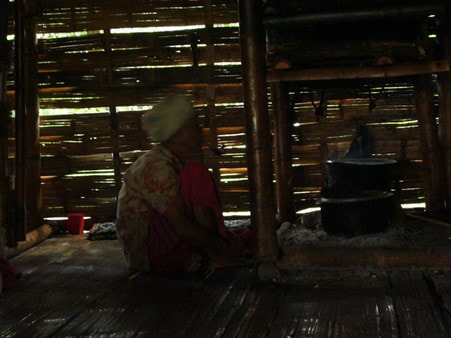 Figure 4 The Karen Hill Tribe using fireplace to keep warm during winter (Image retrieved from PANTIP.COM : O6780057 อุ้มผาง ในฤดูฝน [ชมรมกล้องเก่า]
​The Karen Hill tribe in Thailand believes that there is a spirit living in a fireplace frame so hitting, knocking, damaging, or hanging other materials over it will violate custom and bring bad luck, difficulties, or sickness to that household (Thongklib, 2018). The Akha Hill tribe in Thailand also shared similar tradition with the fireplace frame. It is their tradition to wash their face and clean the stove thoroughly before starting a fire for cooking in the morning (Community Organisations Development Institute, 2020).
​Instead of using brick or stones, Akha Hill tribe applies a tripod made from steel as a stand for pot and they still use firewood for cooking. Hanging above the fireplace frame are dry seeds, garlic, red onion, chilli, meat or dried fish as the smoke from cooking help to preserve those ingredients and keep them dried.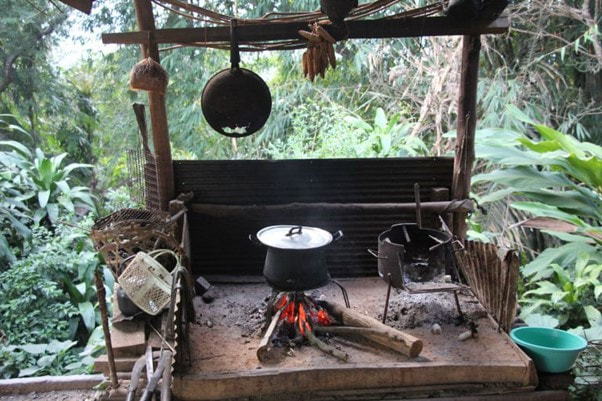 Figure 5 Outdoor kitchen of Akha Hill Tribe in Thailand (Image retrieved from https://web.codi.or.th/20210119-20926/)
​Others old belief is that the fireplace frame is sacred object where the goddess of fireplace frame dwells. Previous generations of Thais make an oath in front of the fireplace frame. Imagine you could swear to the fireplace frame to prove yourself to someone, that's how important and sacred the Thai-traditional fireplace frame was about 50 to 60 years ago. Seniors would urge children to pay respect to the fireplace frame or make a wish for better thing in life. However, with the replacement of electric and gas stoves, the importance and necessity of fireplace frame has disappeared and left behind only the stories from older generations.
I am again running out of time. There are a couple of items that I am keen to show you but it looks like I have to keep it for next time. Have a great weekend.
References
Chaichongrak, R., Nil-athi. ,Panin, O., & Posayanonda, S. The Thai House History and Evolution, The Kitchen floor plan, 60, River Books Publication,2002.
https://web.codi.or.th/20210119-20926/https://atkitchenmag.com/article-ancient-kitchen/
http://www.thaistudies.chula.ac.th/2018/เครื่องใช้ในครัวไทยสมั/
https://rungruangsiricompany0979.readyplanet.site/17703162/ เครื่องใช้ในครัวไทยสมัยก่อน
https://www.sac.or.th/databases/traditional-objects/th/equipment-detail.php?ob_id=214
https://www.sac.or.th/databases/traditional-objects/th/equipment-detail.php?ob_id=198
http://www.thaistudies.chula.ac.th/2018/เครื่องใช้ในครัวไทยสมั/
https://rungruangsiricompany0979.readyplanet.site/17703162/ เครื่องใช้ในครัวไทยสมัยก่อน
Parita Nobthai runs The Craft Humpy
"a homely place where you can get beautiful handcrafted gifts directly from the maker"