​It has been almost 15 years since I first visited Australia, but my memory of Thai Town in Sydney is still fresh as if it happened yesterday. I remember walking with my dad along Campbell Street in the Sydney CBD and being amazed by the number of Thai people, Thai restaurants, grocery shops and multiple Thai businesses in this area. It was eye-opening for someone who had never been to Australia before.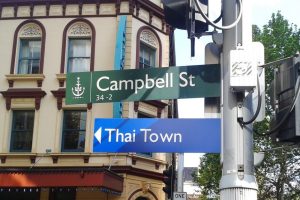 asianinspirations.com.au
From a visitor's point of view, Thai town is an attractive place to explore when you travel to the Sydney CBD to treat yourself with delicious Thai food. From the aspect of a Thai migrant who has lived in Australia for over 8 years, Thai town for me gives me a glimpse of a place which I previously called home, with Thai Grocers, Thai restaurants and a feeling of Thai community which has become a significant meeting point for old and new groups of Thais visiting Sydney.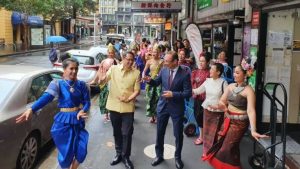 asia.nikkei.com
​Thai town has changed and grown through different groups of Thai migrants and visitors who have come to Australia for study and work. The existing Thai restaurants and grocery shops provide a variety of street food and fresh, authentic Thai ingredients. I like the fact that I can visit several shops for dinner, dessert and late-night drinks with a funky live band singing popular Thai songs.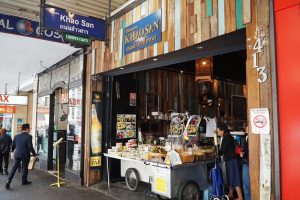 whatson.cityofsydney.nsw.gov.au
​According to SBS, the Thai language accounts for 20.4% of spoken language within the inner-city suburb of Haymarket, followed by Mandarin at 20% (Xing, 2019). Thai Town used to be part of China town until its official opening in 2013. Where 3 Thai Town signposts were unveiled at the corners of George and Campbell streets, Pitt and Campbell Streets, and Pitt and Goulburn streets to mark the establishment and cultural presence of Thai community. "For us, it gives us an identity here, like with Korean Town and Chinatown. For many Thai people, this area is a home away from home (Han, 2013)." Thai town in Sydney is the second Thai town in the world, following the first which was established in Los Angeles, United States in 1999.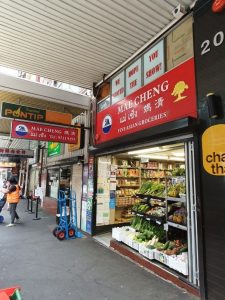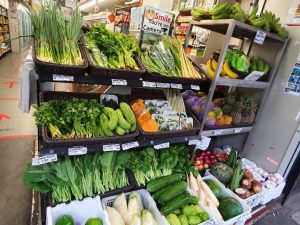 What Thai ingredients can you find in Thai town? The answer is almost everything. If you love to cook Thai food, get yourself familiar with Thai town and I bet you can find everything that your recipe calls for. There are plenty of pre-made food from Thai manufacturers, fresh vegetable and herbs grown in Australia and various Thai frozen produce; Sator nut, Cha-om, Cassia leave, Sadao flower or even a whole durian imported directly from Thailand. My friends bought a Moo krata pan and a big wooden mortar and pestle for papaya salad from here. There is a huge range of Thai desserts displayed on a mock-up pushcart which are grab and go. This is dessert heaven where you can get sticky rice with mangoes, and other delicate Thai desserts for less than 5 dollars.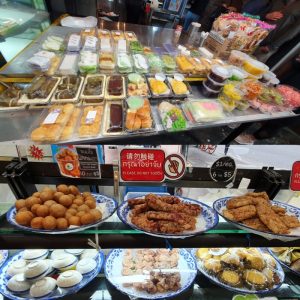 ​
My Thai friends and family agree that the Thai food here is as good as they can get back home. You can expect a proper a spicy Thai Style dish. For me, Thai town is a slice of Thailand, a place to visit when I miss home and my go to place when I crave for delicious Thai food. Please share in the comments below your favourite Thai restaurant and dish!
Parita Nobthai runs The Craft Humpy
"a homely place where you can get beautiful handcrafted gifts directly from the maker"