Have you ever noticed the four glasses set up on dining table at restaurants in Thailand? These glasses form a set of must-have condiments which consist of sugar, fish sauce, chili flakes and vinegar with sliced or crushed chilies. Those condiments are similar to salt and pepper in western culture. You can also find extra containers of pepper or crushed peanut to add a bit of texture to the noodle soup or a must-loved Pad Thai. In Thai culture, condiments are crucial in order to alter the flavour profile and enhance the dishes.
It's common to see Thai people add condiments to personalise the flavour to their own taste. The secret of Thai deliciousness is to balance the key elements which are sweetness, saltiness, sourness and spiciness. This concept also applies to Thai dipping sauce (Thai: น้ำจิ้ม) which is traditionally pounded in a mortar and pestle. The texture and consistency of Thai dipping sauces are more watery and thin compared to Thai pastes (Thai: น้ำพริก). There are various dipping sauces used in Thai cuisine however four of the more popular sauces will be introduced below.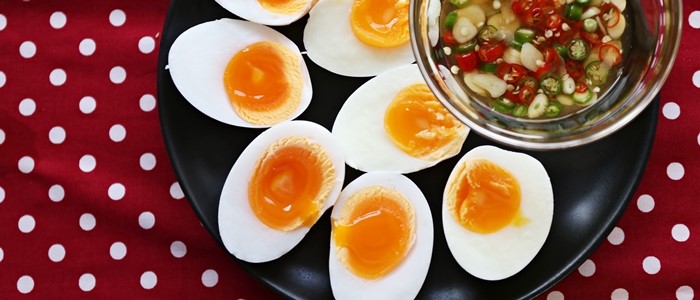 etopro-web.cloudapp.net/site/Life-style
Prik Nam Pla (Thai: พริกน้ำปลา), usually mixed with lime juice and slices of chillies, is a popular sauce that you will find at most restaurants in Thailand from cook-to-order shops up to five-star hotels. You can even ask for Prik Nam Pla at any Thai restaurant around the world. I can guarantee you that they won't roll their eyes at you if you ask for it. On the other hand, they would have guessed that you are definitely familiar with Thai food. Prik Nam Pla is best matched with fried rice, Basil stir-fried or garlic stir-fried with any meat, fried fish or easy side dishes like boiled egg or fried egg.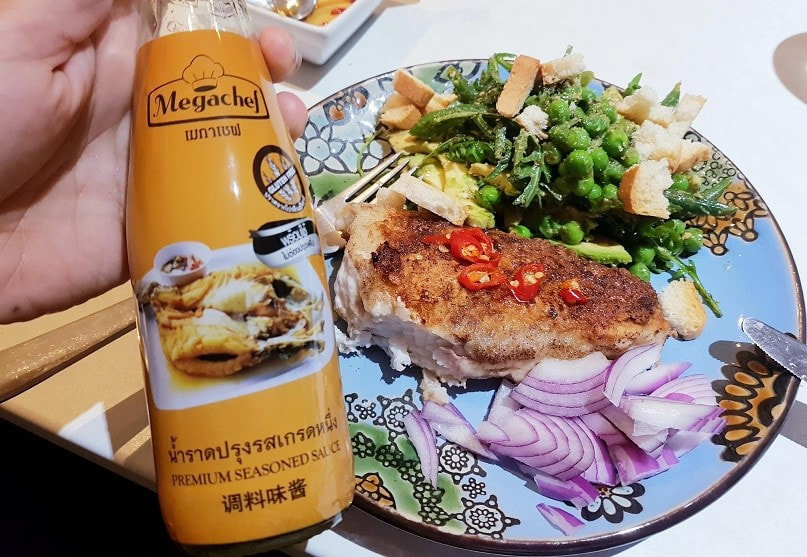 If you don't have much time, I'd love to recommend a cheeky and yummy sauce to perfect your dishes. 
This Umami seasoning sauce from Megachef
 has a great balance of flavour and it is now a stable condiment in my pantry. You can also add some fresh elements like slices of bird-eye chili, red onion and garlic to this all-in-one sauce to change its flavour profile. A small drizzle of this sauce is enough to lift up a bland dish.
| | |
| --- | --- |
| | www.gourmetandcuisine.com |
Seafood sauce (Thai: น้ำจิ้มทะเล) is a great partner with grilled or steamed seafood such as prawns, squid, crabs and mussel. It gives the seafood dishes a freshness, mouth-watering flavour and help to get rid of the fishy smell from seafood. The sauce ingredients include garlic, chilies, lime juice, fish sauce, palm sugar, coriander roots and a pinch of salt. If you love a spicy and sour taste, this sauce is one you shouldn't miss.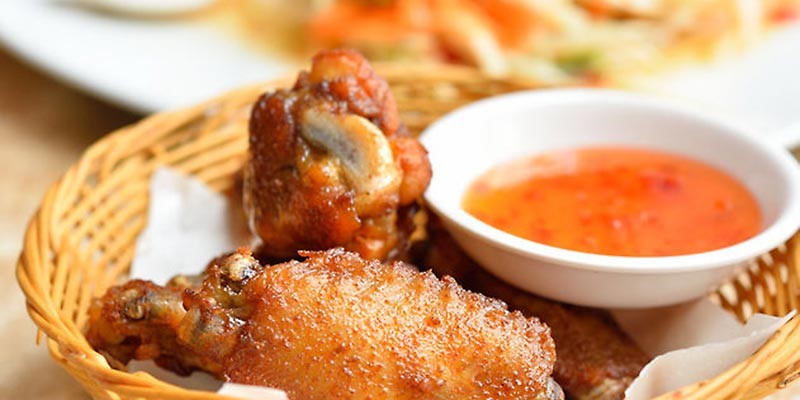 www.kangtung.com
Sweet Chili Sauce (Thai: น้ำจิ้มไก่) is not only best with grilled chicken, it's also an ideal match with crispy fried chicken and other Thai entrée like spring rolls, money bags and fish cakes. Two of the key ingredients in sweet chili sauces is vinegar, which gives acidity that cuts through oiliness and pickled garlic which add a smooth sweetness to the sauce. This sauce became widely popular as its not spicy and a beautiful accompaniment with any deep-fried dish. You can find this sauce at the supermarket nearby; 
Maeploy
 Sweet Chilli Sauce or gluten-free 
Megachef
 Sweet Chilli sauce are great to try.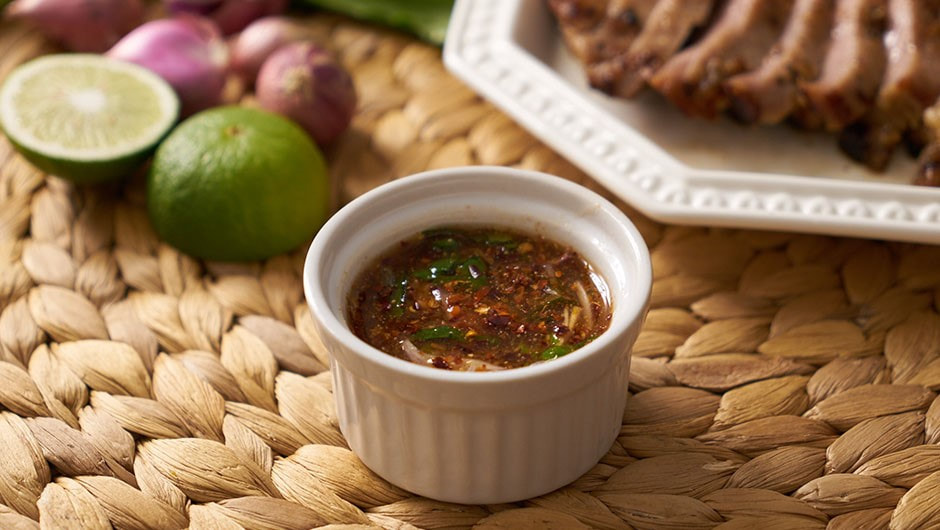 www.cpbrandsite.com/tips-tricks
Thai-Isan Chili Sauce (Thai: น้ำจิ้มแจ่ว) is well-known for its distinctive flavour and the ability to go well with grilled meat. If we make Thai barbecue such as grilled pork neck, crying tiger – grilled beef tenderloin or chicken then Thai-Isan dipping sauce is a must. The core ingredients includes tamarind puree for bitterness, lime juice for sourness sauce, palm sugar for sweetness, fish sauce for saltiness and chili flakes for that spicy kick.  Sprinkle some crushed grilled glutinous rice (ข้าวคั่ว) for an aromatic touch and texture.
In Thai culture, น้ำจิ้ม dipping sauce is always an important addition to cherish and embrace the dish. Once you get to know how to balance all four condiments, it will take you one step closer to perfect your next Thai dish and the more you learn to harmonise all these favours, the better you can cook an authentic Thai dish. Don't forget that choosing high-quality ingredients and condiments are the key to all tasty dishes. Enjoy dipping!!!
Parita Nobthai runs The Craft Humpy
"a homely place where you can get beautiful handcrafted gifts directly from the maker"