There are so many different grilled chicken (Kai Yang) recipes, but this one is simple, so tender and  will be among your favourites from now on! – Charinya Ruecha of @charinyas_kitchen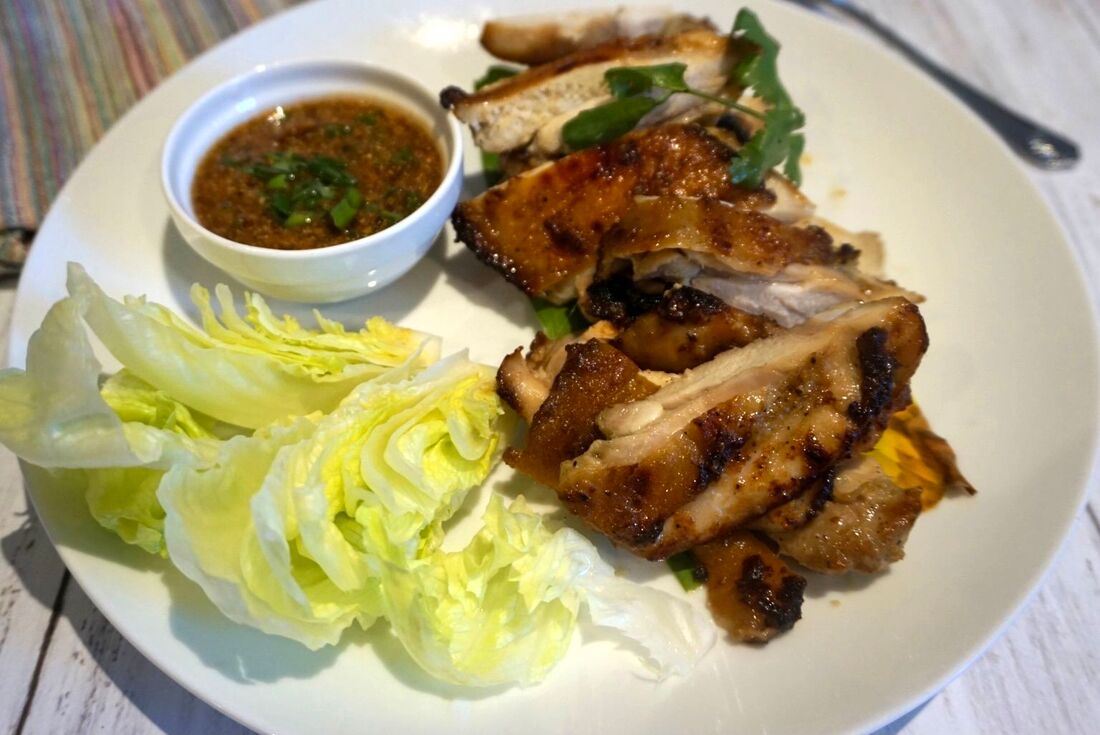 The (not so) secret ingredient is coconut cream. This ingredient helps to tenderise the chicken, giving it a succulent texture. You can further enhance the aroma of the grilled chicken by adding lemongrass and shallots.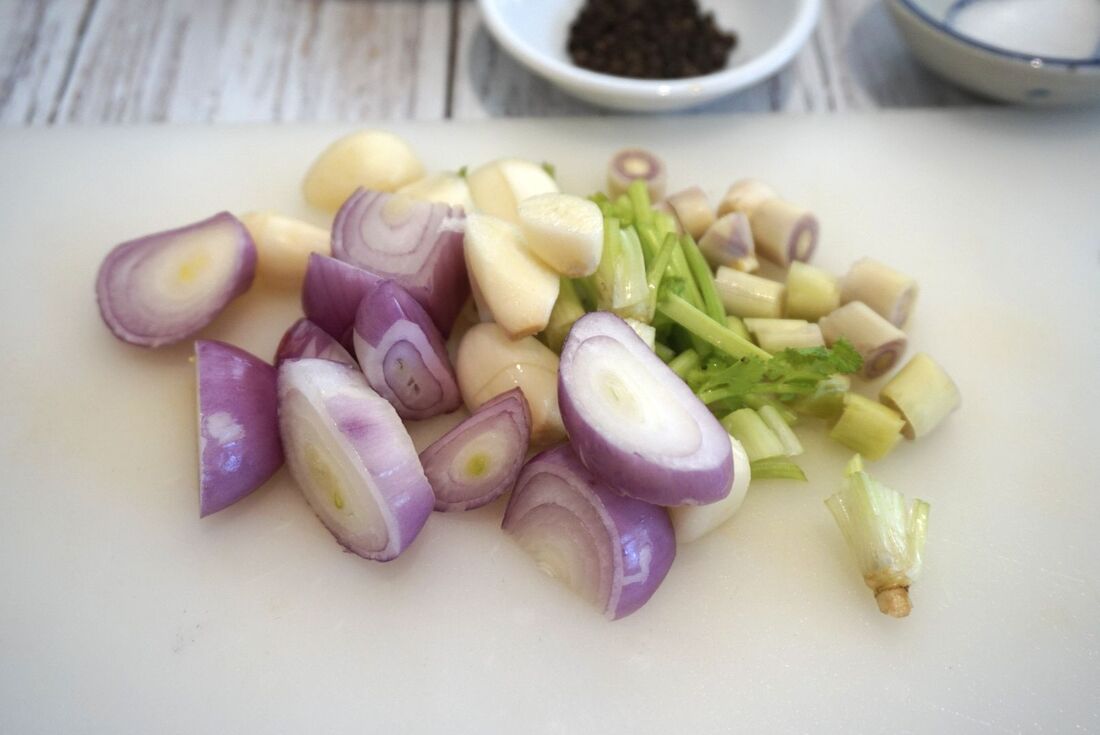 But coconut cream is only half the story. To elevate this dish to a higher level you need to draw on magic of marinating the chicken in the fridge overnight.
Of course, this means that the dish cannot be prepared in 5 minutes, but the reward for your preparation and patience will be worth the wait. Marinating the chicken allows the sauce to
penetrate the meat, meaning that the taste and creamy texture can benefit even the driest portions.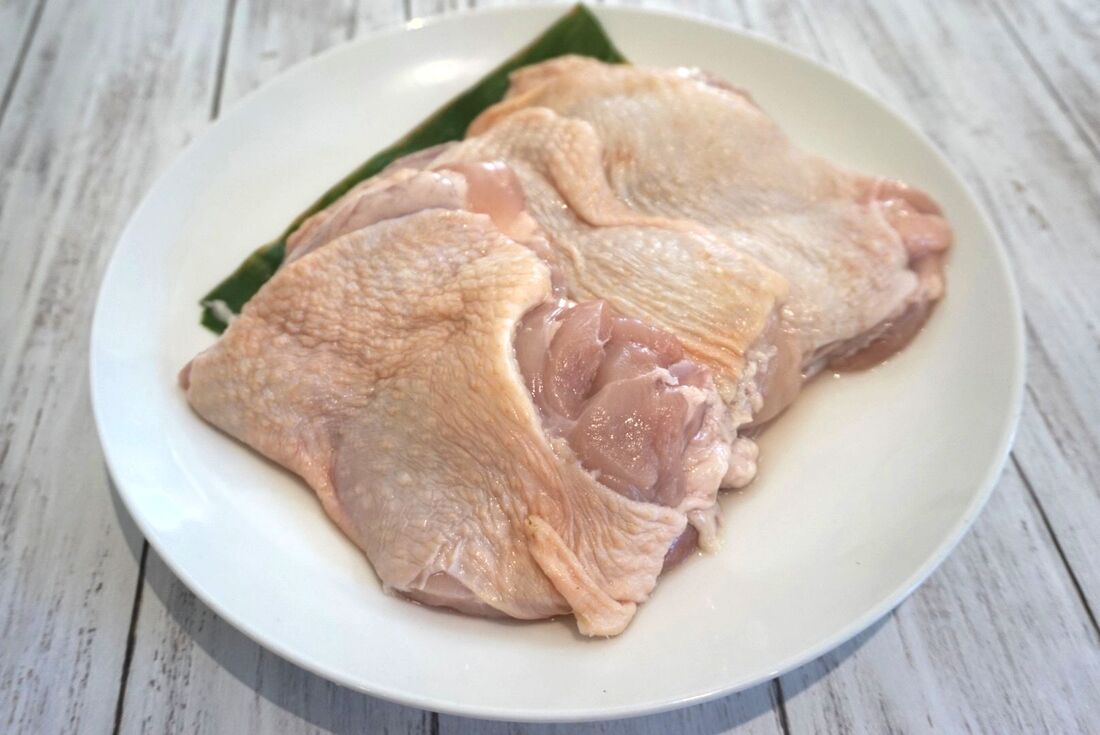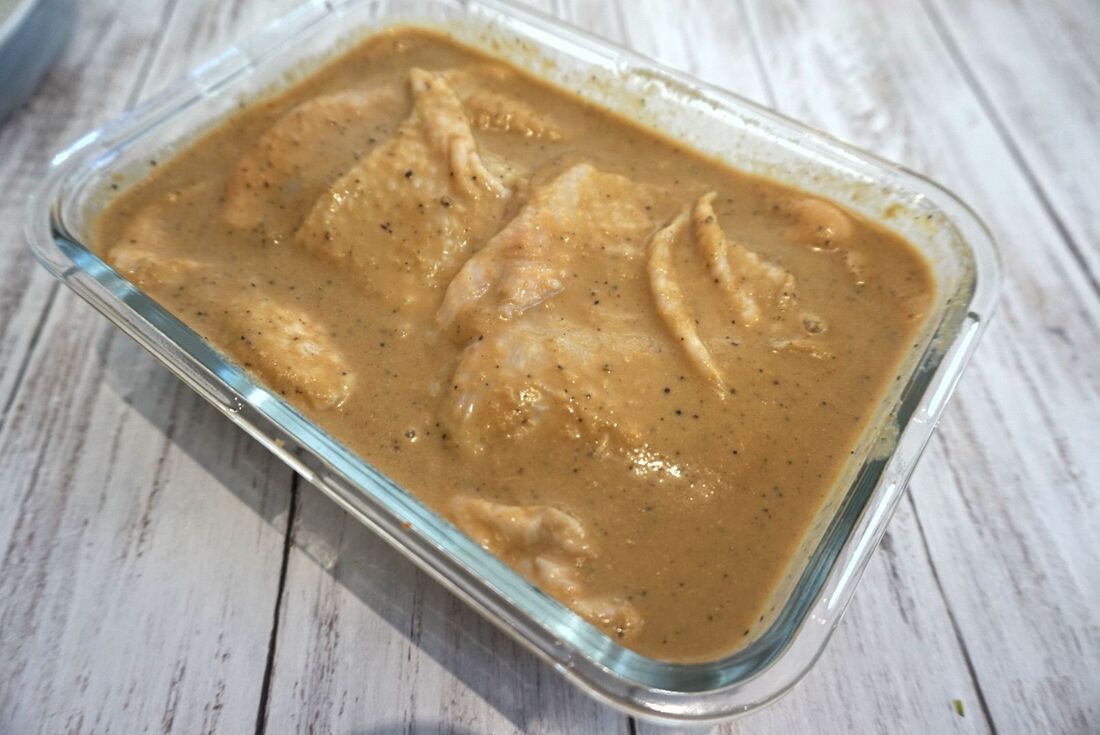 Finally, make sure you don't compromise the dish by over or undercooking the chicken. Cutting into the chicken and checking it is white all the way through means the dish is ready.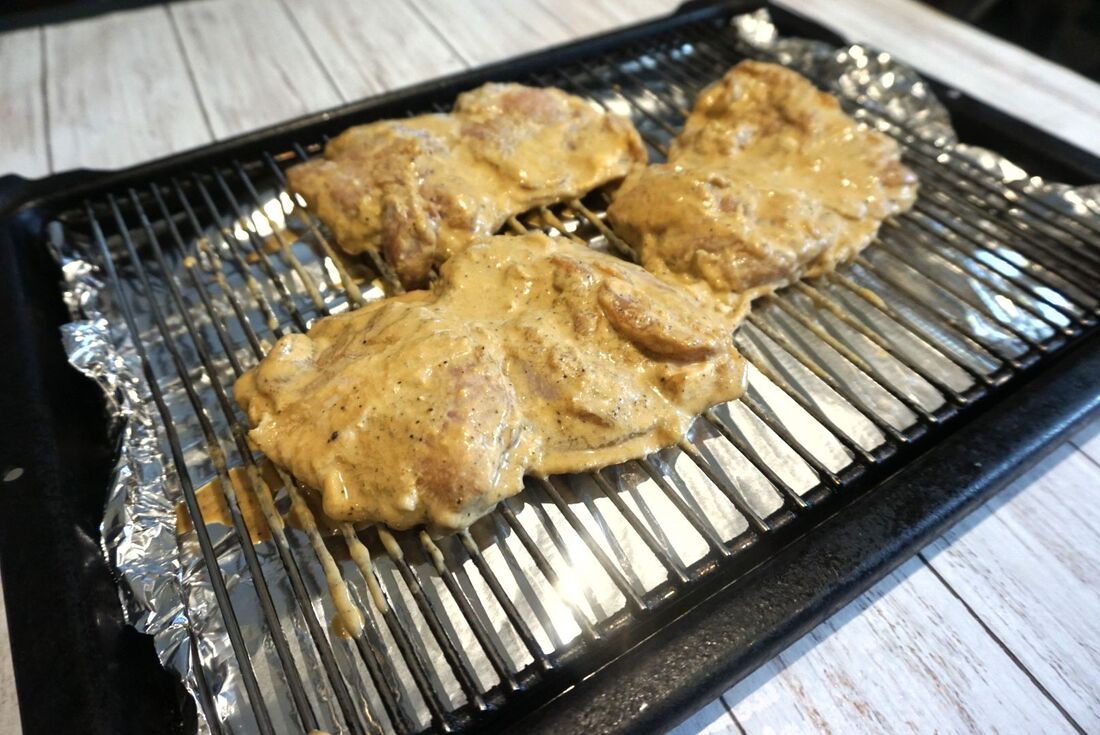 You can rest it for a few minutes and let the odour fill the kitchen, but I am confident you will find the smell irresistible and will want to start eating.
Most people find plain rice a wonderful accompaniment. Not only does it balance the meal, the rice is excellent at soaking up the leftover chicken juices.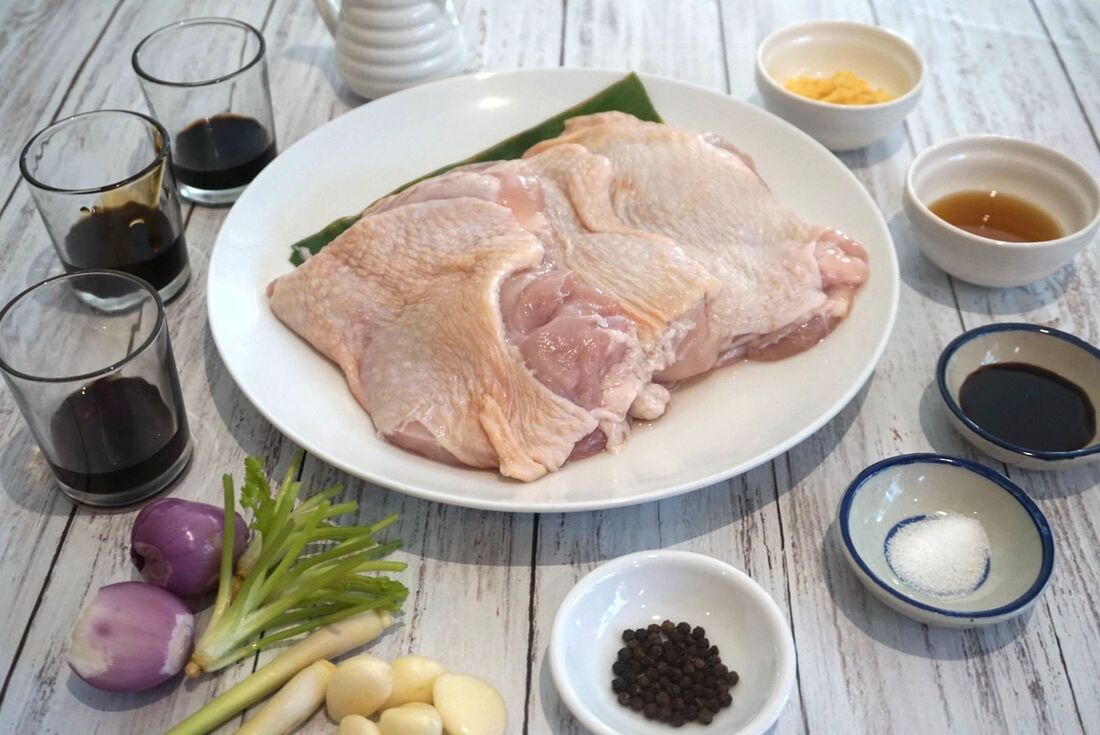 Ingredients
600g Chicken thigh skin on, bone off
1 tbsp (1-2 stakes) Lemongrass
2 (30 g) Shallots
6 cloves (20g) Garlic
3 Coriander roots
½ tsp Black pepper
1 tbsp seasoning sauce
1 tbsp Soy sauce
1 tbsp Oyster sauce
10g white sugar
10g Palm sugar
½ tsp Dark soy sauce
½ tbsp Sesame oil
3 tbsp Coconut cream
Method
1. Chop lemongrass, coriander roots and garlic roughly and add in a blender.
2. Add other ingredients and sauces except the chicken.
3. Blend the ingredients until smooth.
4. Add the above ingredients to the chicken and marinate the chicken overnight
5. Warm the oven to 170 c. Place the chicken on the rack with the skin side down.
6. Cook the chicken for 15 mins before turning the chicken over and cooking on the skin side until
brown.
7. Serve with 
dipping sauce. I have posted previously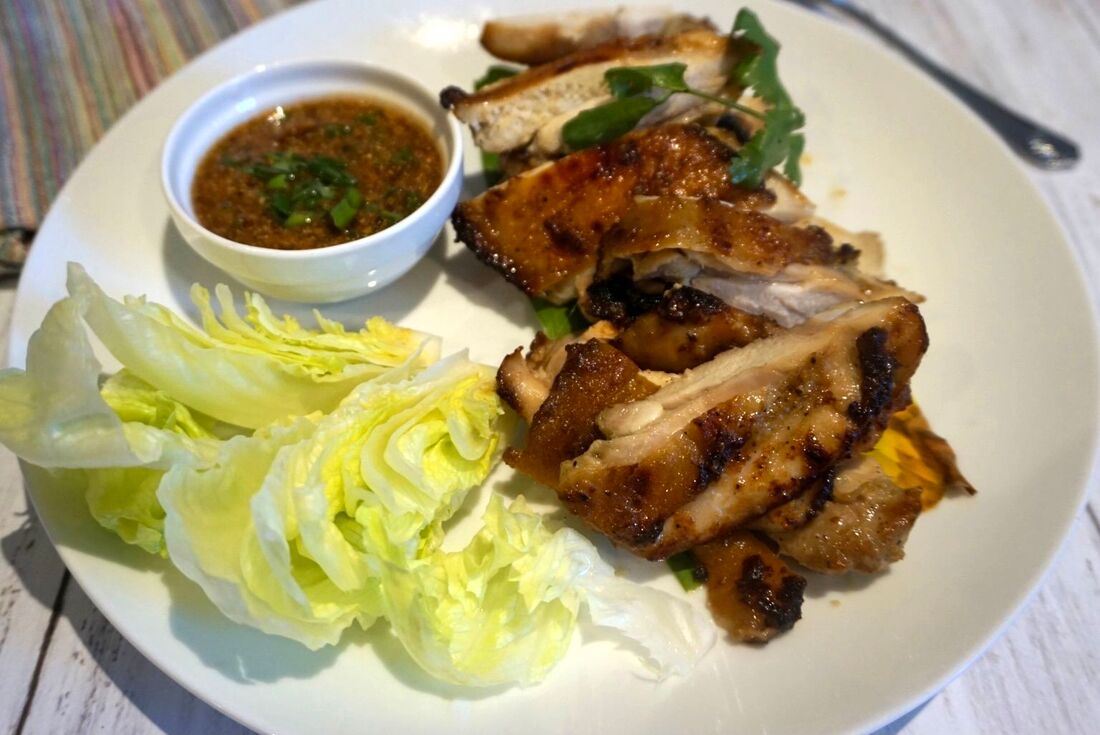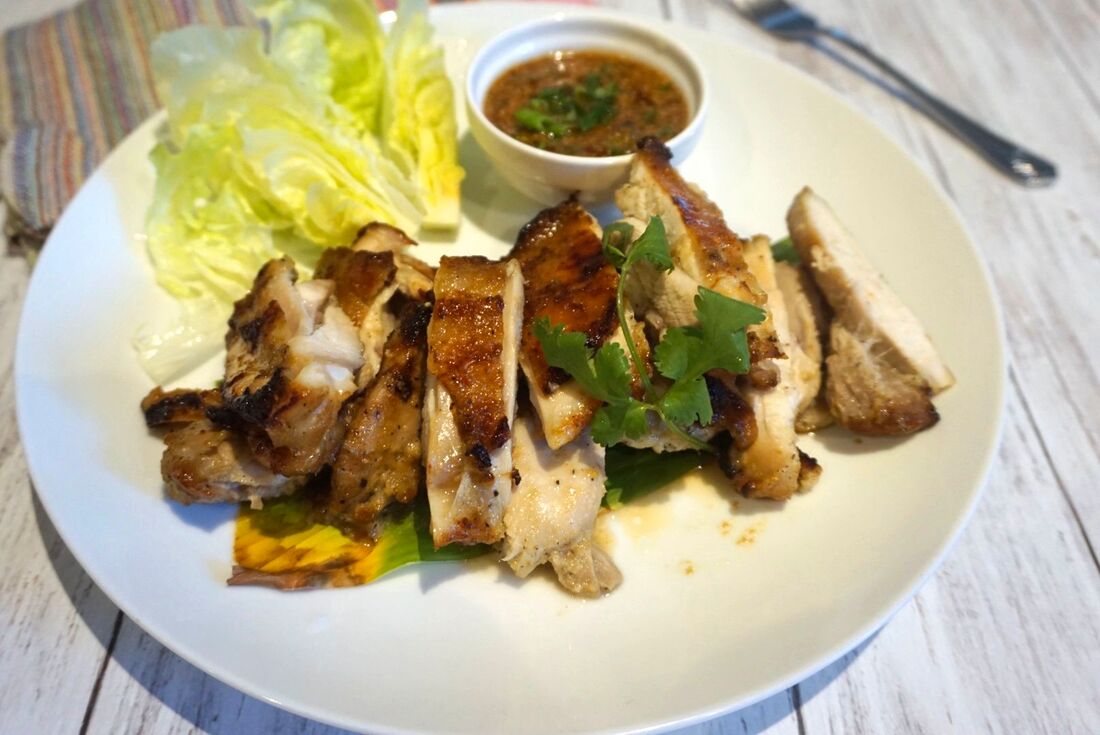 Check out Charinya's awesome work here